Prepping can be an expensive proposition. I really don't know how much I've spent on my preps through the years, mostly because I gave up tracking the cost years ago. But one thing I can say about my own preps is that I've always looked for a bargain.
That doesn't mean that I've always tried to buy cheap, because cheap also refers to low quality. Rather, I've tried to find places where I can buy a quality product at a good price.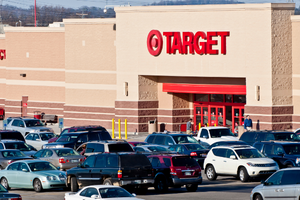 That's one of the reasons I like Target.
Compared to other similar stores, they seem to carry a little bit better quality products, while maintaining good prices.
They may not be as cheap as someone else for a particular item, but there's a good reason for it when they aren't.
The quality of the product they are selling is better. Without mentioning names, let me say that some of those stores push their suppliers to cut prices, sacrificing quality to do so.
Let me say something about quality here. The only quality that matters is what you and I, as consumers need. In the case of buying stuff for prepping, we don't need beautiful products; we need rugged products that will work.
So paying extra for a "quality" knife that is called "quality" just because it is beautiful doesn't do us any good if the knife isn't made well and the blade is made of quality steel.
Related: How To Correctly Choose Your Survival Knife
So don't accept what someone else says about quality if it doesn't meet your criteria. Quality expressed in beauty isn't the same as quality expressed in rugged materials.
The last thing that any of us needs is to have our gear fail when a disaster strikes and things go south.
That's part of the reason why I shop at Target, looking to get the things I need, at a better price than I might find them elsewhere. I can't find everything at Target, but I can find a lot.
The one thing I don't shop for at Target is food, at least not food for prepping. They don't really carry the bulk packages I look for as part of my prepping stockpile. So unless there is something I use a lot of that's on sale, like spaghetti sauce, I buy my food elsewhere.
But there are several other things for prepping that I've found you can get at a good price at Target.
Camping Gear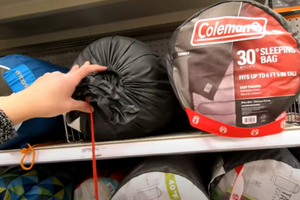 Target carries an extensive line of camping gear, with even more available through their website.
This is the same gear that you would pay considerably more for at a sporting goods store; but at Target's prices. I've found their prices on tents and sleeping bags to be particularly good.
Related: 5 Wilderness Survival "Rules" That Are Actually Myths
Their style of camping gear is more along the lines of pulling your car or truck into a campground, than backpacking. So I really wouldn't try to set up the ideal bug-out bag from Target's stock; but when it comes to bugging out in a car or equipping a survival retreat, they'll save you money.
Rugged Clothing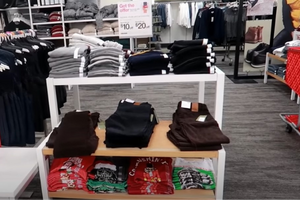 One thing that a lot of preppers don't really think of as survival gear is rugged clothing.
But unless you work outdoors, like a carpenter, you probably don't have enough rugged clothing. Even the blue jeans that most people wear today aren't made for mucking around in the woods.
Good rugged clothing is an essential, whether you are bugging in or bugging out.
Even bugging in you're going to find yourself doing a lot of manual tasks, like cutting wood for the fire, that you didn't do before. Normal office attire won't survive that sort of abuse for long.
Cold-Weather Gear
Part of our wardrobe has to be the coats, hats and gloves that we need to have to survive the cold.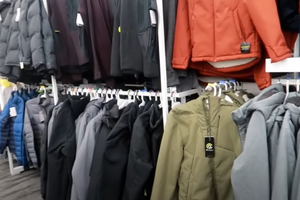 You can buy this stuff at a lot of places, but here the lower prices that Target can offer are a benefit.
You'll be able to find rugged winter wear at a good price, without the clothing being poorly made that you run the risk of it falling apart on you.
Hiking Boots
The other part of your wardrobe that's important is good footwear. While you may not think you need to be wearing hiking boots while cutting firewood in the backyard, I'd recommend it.
Related: How to Make Your Boots Last Longer
Not only do hiking boots bear up much better under hard use than tennis shoes can, but they also offer good ankle support. That's important, so as to avoid an injury that could incapacitate you.
We don't worry about that much in normal times, as we're mostly walking on pavement or inside buildings; but in a time of crisis, any injury is a serious thing.
Cooking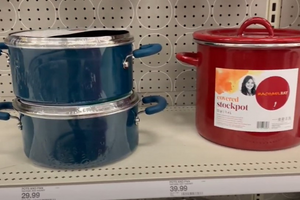 Target is my go-to store for just about anything for the kitchen. Not only do they have a good selection at a good price, but their quality standard means that what I buy this month isn't going to break next month. If you think about it, that's important for prepping, as we won't be able to readily replace anything that breaks on us.
Batteries
Batteries are going to be an essential supply, especially for flashlights and radios.
Fortunately, battery manufacturers have upped the shelf life of alkaline batteries, now claiming that they are good for ten years. That means we can stock up on them, without worrying about them going bad.
Storage Bins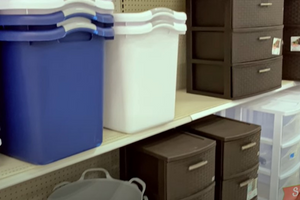 I like storing my prepping supplies in plastic bins to protect them. While plastic bins can't protect their contents from fire, they can protect food from almost all weather, as well as keeping varmints out of the food. At the same time, those bins make it much easier to inventory my food and other supplies, as well as moving it around.
Target probably has the best selection of storage bins of any major retailer, making them the perfect place to shop for those bins. The wide selection means that I'll get what I need, rather than settling for what's available. At the same time, I'll get it for a good price.
Burner Phones
It's always a good idea to have a burner phone or two. For those who aren't sure what I'm talking about, I'm talking about prepaid phones that can be used and thrown away, when needed.
Related: How To Charge Your Phone When There Is No Electricity
Throwing them away keeps the government and others from following you via the phone. You can buy them at several different places, but Target's got a great price on them.
Personal Hygiene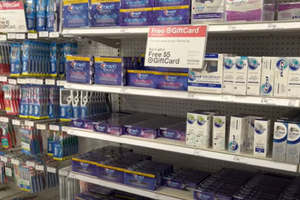 We don't often think of it, but personal hygiene is essential in a survival situation, as a means to avoiding the spread of disease.
This includes everything from washing your hands and brushing your teeth to things like feminine hygiene. Fortunately, most of these products store well.
I wait until Target has a sale on the products I use, then stock up on them.
Duffel Bags
While storage bins work well for storing prepping gear at home, I prefer duffel bags for packing things that will be taken in a bug out.
I'm not talking about a bug-out bag here; where everything is supposed to be in one bag that you can carry; I use a backpack for that.
What I'm talking about is everything else that goes within a vehicle bug out.
Packing things in duffels makes it easier to fit into the irregular spaces that car trunks offer, rather than just putting in a couple of suitcases or plastic bins and then having to fit a lot of loose things around the edges.
I want those "loose things" to be in something and a duffel bag works well.
Bicycles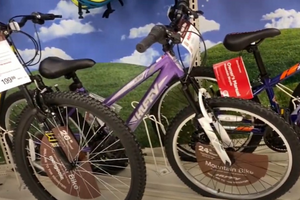 A bicycle is one of the better forms of no-fuel transportation and may very well become an essential in a post-disaster world where we can't get gasoline.
Target carries a good assortment of bicycles, from all the major brands. I'd recommend buying a better one, with lots of gears and disk brakes.
At Target's prices, you can more easily afford that good bike, rather than trying to get those options at a bike shop or sporting goods store.
Be sure to upgrade the seat to something more comfortable, add some form of cargo-carrying capacity and buy some spare tires for it.
Cleaning Supplies and Paper Products
Many diseases are carried by insects and rodents, both of which are attracted to dirty homes, especially those where the "dirt" is actually food residue.
Keeping a clean home, and especially keeping a clean kitchen, is, therefore, an important part of maintaining health during a crisis.
Again, this is the type of thing to buy on sale. Fortunately, Target puts these products on sale fairly regularly, lowering their already low prices.
That saves money, which can be used to buy more or to buy other necessary things.
You can also use those supplies as part of your everyday cleaning, making sure that you're not paying too much for them. With the inflation we're experiencing, we need to save wherever we can.
You may also like: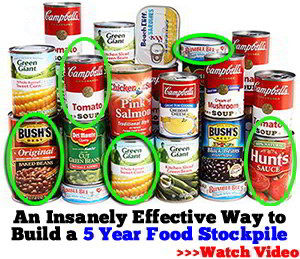 Why You Should Put Peppers In Your Socks
10 Medical Supplies You Need To Stock Up Before It's Too Late (Video)
Survival Uses For Drinking Straws You Normally Throw Away
Find Out What Areas Would Be Targeted by FEMA When SHTF (they'll take your supplies)