What would you do if the power is out and your phone battery is dead, but someone's life depends on you being able to make a call?
You can charge your phone from another battery.
Gone are the days of our grandparents. The modern society we all live in now seems to be unable to function without certain commodities. Among these, electricity seems to be at the top of the list. Electricity is something almost all of us take for granted now. It seems that, no matter what you plan on doing, you will need electricity. Whether you want to clean your house, watch a movie, read a book at night or just charge your phone, you will need electricity.
This article will show you how to charge your phone when no power is available—whether you want to prepare yourself in case of a power outage, a storm, or possible EMP, or you just want to test it for yourself out of curiosity to see if it works.
Apart from your phone and its charging cable, you will only need these four items:


a 9V Alkaline battery
a spring (you can take one out of a pen)
a car charger
some tape
#1. The first step is to take out the spring from a pen. Once it is out, you need to connect it to the negative terminal of the battery. (The negative terminal is the bigger one.)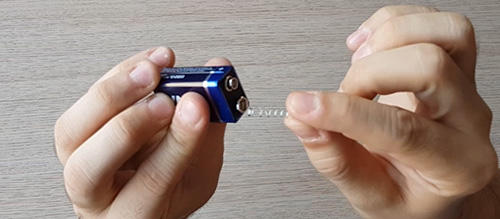 #2. The spring will also need to touch the metal part of the car charger's side nub.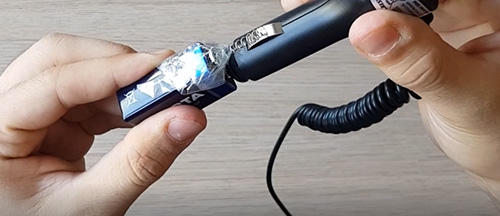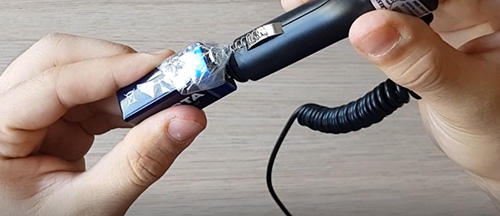 Use some tape to hold the spring in place, making sure the spring is touching both the negative terminal of the battery as well as the metal nub of the car charger.
Related: The Battery That Can Power Your Home Completely Off The Grid
#3. The next step is to connect the car charger to the positive terminal.

#4. Then you need to connect your phone to the car charger using the phone's cable.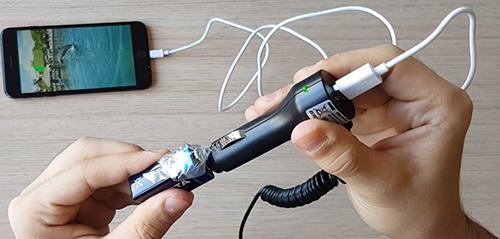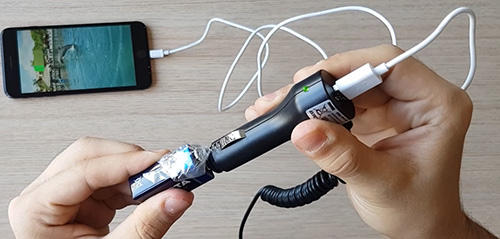 At this moment, the green light of the car charger should be on. This means your phone is being charged.
On average, a 9V battery has about 550 milli-Ampere hours (mAh), while a mobile phone's battery has 2000 mAh. This means your phone's battery will not be fully charged by using only one 9V battery. You would need about four 9V batteries to fully charge your phone, depending on what type of battery you use and what mobile phone you have. But you'll surely make a LOT of phone calls with one battery. Please see the table below for more details:


Samsung Galaxy S6: 2,550 mAh
Samsung Galaxy S7: 3000 mAh
Samsung Galaxy S7 Edge: 3600 mAh
Samsung Galaxy S8: 3000 mAh
Apple iPhone 6s: 1715 mAh
Apple iPhone 7: 1960 mAh
Apple iPhone 8: 1821 mAh
Who knows, maybe this simple trick can save someone's life by allowing you to make a 911 call.
You may also like: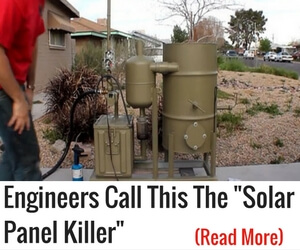 9 Places Where You Can Find Energy After An EMP
What Happens When You Add Honey To A Coconut (Video)
No Power? No Problem! Methods for Home Security When the Grid is Gone
7 EMP Proof Items for Your Bugout Bag