Who really has their pulse on the conditions of the market and the economy? Every day we get "flash signs" of things to come. Jobless claims go up, consumer confidence goes down and economists toss the economic crisis ball back and forth.
Shipping volume has fallen, and everything is lining up with the numbers of 2008.
This is the messaging we get on a daily basis. I think most economists and financial bloggers are doing their best to keep us ahead of another crash like in 2008. However, the next economic crisis isn't going to look anything like 2008
When you take an armed nation that has so overspent itself for the last 50 years and threaten a situation like economic collapse, it doesn't get any worse. We have clear modern-day examples of what an economic crash can look like. See Venezuela. However, history knows nothing about what the American economic crisis will look like.
The numbers of those dead will look, to historians, like the greatest war ever waged on Earth's soil. We are a nation divided that seems to be looking for a reason to get at each other's throats. With the onset of things like resource scarcity and inflation, your life will be at risk.
So how will you die in during an economic crisis?
#1. Early Stage Riots
The early days of the economic crisis will be calm in comparison to what is to come. We will see national riots that encompass every major city across the nation. These riots will be brought on by massive job loss, bank runs, exorbitant cost of goods and the rebellious nature of the American people.
These will be violent, bloody riots that are much different than anything we have seen in this nation. If you get swept up into one of these riots it could be your life. However, this is just the beginning.
#2. Robbery
While riots may satisfy the desperate and the unprepared during the daytime hours, they will get hungry and even more angry at night. Just as with any disaster we will see robbery after the collapse of the economy. However, robbery and the murder associated with it will be at such a massive scale, as people scrounge for food, cash and valuables, local authorities will be overwhelmed.
You might die at the hands of a robber. Or you might die at the hands of a home owner. Remember, it only takes one robbery while you are at work to steal all your stored food and supplies. Then you will be one of the desperate, as well.
Related: How to Avoid Being Targeted by Looters During a Period of Civil Unrest
#3. Ransom
Another hot new market will be kidnapping. If you have any money or influence you can bet you are going to be targeted for ransom. Kidnapping for ransom is a popular practice in places like Mexico. It's a tool of the cartels. The radical Mideast and African Muslims also use it to fund their failing Jihad.
There is no telling just how bad life can get for you if you get kidnapped and your family does not have the money to pay the ransom. It won't be a fun way to go.
#4. Disease
As the nation dives deeper into collapse, we will see important infrastructure fall along with it. Trash collection, water treatment and waste management in general will come to a halt. The pests and disease that will come next will undoubtedly be the biggest killer of all.
Human waste and pests will spread disease like wild fire and there will be no doctors to help.
#5. Starvation
Large scale agriculture will stop. Farmers are already shutting down operations left and right due to the low profit margins. If government subsidies stopped, it would literally be impossible to afford. That means the world would face widespread starvation or the American heartland might even be occupied by foreign nations that handle food production.
#6. Hospital Blackout
The high-risk population of those hooked up to machines at the hospital will also be in grave danger. While hospitals have backup generators, they run on fuel and when that fuel runs out all those machines will go out.
A hospital blackout, for those in places like the ICU is a certain death sentence. It's scary but it's a very real situation that could come from the blackouts associated with an economic crisis.
#7. Desperate Hordes
Those who survive will be nothing but desperate, starving people who have seen and done most anything to stay alive. These people will be very different from the early rioters. They will do whatever it takes to stay alive.
#8. On The Bugout
Maybe you were one of the smart people who saw all this coming. You could have escaped to a remote bugout location that was stocked with food, water and resources to start a life of self-sufficiency. You might exist in peace, for a while, till some people start to notice your situation. The thing we all worry about in the remote bugout is that you can be quickly overpowered by a larger group and there is no one out there to help you.
#9. Martial Law
If the government or, worse, the international community tries to regain order, they will create some form of martial law. They will try to instill curfew, order and confiscate guns. If this happens late in the game, it will basically be a war between those imposing order and those unwilling to comply.
Even if you aren't fighting in this war you could become a civilian casualty.
Related: Surviving Martial Law: What To Do If It Hits Your Town
#10. Lack of Medications
A large percentage of Americans are on meds that they take daily. Things like blood pressure meds to insulin for controlling blood sugar levels. What about all those people on bi polar, anti-schizophrenics and anti-depressants.
During an economic collapse the movement and production of medications will come to a halt. That means all those who need that kind of help will have to self-medicate however they can or die. Are you one of those Americans on medications? Is there someone you love who is?
When Does It All Begin?
The answer is: Now.
Maybe the riots don't start now. Maybe the markets don't completely crash, right now. However, you can start preparing right now.
Forget about everything else and focus on preparedness. Take small steps each week or month to get yourself in a better position. Food, water, backup power, security, first aid and evacuation are some great places to start.
Maybe its economic collapse or maybe its something else. The reality is, we cannot live on eternal prosperity. What you prepare for today will decide how you survive the future.
You may also like: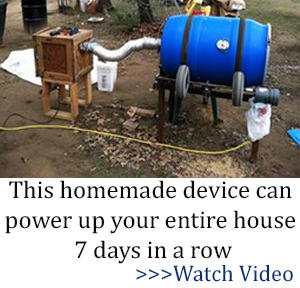 Prepping on a Budget – How To Get Survival Supplies When You Have Almost No Money
SHTF Antibiotics (True Story) (Video)
The Best 5 States for Living Off-Grid