Remember the high hopes for the "Arab Spring" in 2011? It's almost forgotten now, apart from one grim legacy – the Syrian Civil War. This has now been raging for more than six years; more than 100,000 people are dead, nearly four million have become refugees, another ten million are displaced inside the country and there's no end in sight. So, what – if anything – should the United States do about it?
Some people say that the Middle East and its problems have nothing to do with the USA. This is simply not true. The Middle East holds a huge chunk of the world's oil reserves, and that means it has a huge influence on global politics.
The USA has allies in the Middle East – Israel, and to a lesser extent Saudi Arabia and the other Gulf states. These allies have their own interests that aren't the same as America's, but supporting them gives the USA a legal basis to have bases in the region and a degree of influence. The question is what the USA should do about other countries – like Syria. Additionally, our nation has to also take into consideration that there are 3 major threats facing the U.S. by the end of 2017.
Related: The First US Targets To Be Nuked
Syria's regime, led by Bashar al-Assad, isn't a threat to the USA. In fact, it isn't really a threat to anybody outside its own borders. Syria would quite like to get the Golan Heights back, but it isn't strong enough to take on Israel on its own. It has no serious quarrels with its Arab neighbors, Lebanon, Iraq and Jordan. It doesn't get on very well with Turkey's increasingly extreme islamist government, but then who does?
Assad is a Ba'athist, like Saddam Hussein was. Ba'athism is a form of Arab Socialism; as ideologies go it's not great, but it's a lot better than radical Islamism. In fact, Arab Socialist regimes – Gadaffi in Libya, Hussein in Iraq, the Assads in Syria – have been almost unique in the region in that they've been secular, instead of based on religious law. In most Arab countries, the majority religious group persecutes everyone else. Saddam's Iraq was a pretty bad place to be if you were a political opponent of the regime, but if you were a Christian it was one of the few places in the Middle East where you weren't a second-class citizen. The same goes for Syria; Assad, and his father before him, have been tolerant of religious minorities. That's probably not a surprise because the Assad family are Alawites – a variety of Shia Islam that's picked up elements of other religions, including Christianity.
The Syrian regime isn't even anti-western. In 1990, President Hazed al-Assad contributed troops to the war against his fellow Ba'athist Saddam. For a decade after 9/11 – until the west started backing the rebels in the Syrian civil war – Syria regularly passed information about al Qaida to western intelligence agencies. Assad hates jihadists just as much as we do. In fact, he probably hates them more than we do, because they're a more immediate threat to him.
Related: What Should You Do in Case of a Terrorist Attack?
So why has the USA – and most of the western world – been so hostile to the Syrian regime? That's a hard one to pin down. Most likely it's because Syria isn't a democracy, although it's been moving towards democracy for a while now – Assad was re-elected in 2014, in the first real Syrian presidential election. A lot of western politicians are determined to spread western-style democracy, and Syria is on the target list.
Obviously, it's better to live in a democracy like the USA than an authoritarian state run by an Arab Socialist strongman, but would Assad's removal actually create a democracy like the USA? The likely answer is no. In the west, we vote according to what party's platform matches our political beliefs, and we're willing to change our minds between elections. In the Middle East, there's no tradition of democracy and people vote on tribal or religious lines – the biggest ethnic group is basically guaranteed to win. We tried it in Iraq anyway, with the predictable result – the Shia majority installed a bigoted Shia democratic government in place of Saddam's secular dictatorship. A democratic election in Syria would install a Sunni government, and that would very bad news for Syria's religious minorities – Christians, Shia Muslims, Alawaites and the tiny Jewish population.
Related: The Best Places in America to Be in The Event of a Collapse 
Western politicians who want to intervene in Syria are usually motivated by wanting to help the Syrian people. Many in Europe are also worried by the number of refugees arriving in their countries, and think that stabilizing the country will shut off the flow. These are both respectable ideas, but in this case, they're misguided. Deposing Assad will mean a Sunni regime – and very likely an islamist one – taking his place. That will be good for the Sunnis, but not for anyone else, so the only change in the refugee situation is that different people will be fleeing.
From the USA's point of view the most important thing is that Syria is stable. If it becomes a failed state, like Libya, it's going to be a breeding ground for anti-American jihadists. The civil war needs to end and the government needs to be in control of the whole country.
Related: Situational Awareness, The Key to Surviving Two-Legged Predators 
Up until early April, President Trump was happy for that government to be led by Assad. Now there are signs that position is changing – but there aren't signs of any thought-out alternative to replace it. "Assad must go" isn't a policy, because it doesn't achieve America's #1 interest – stability. If Assad is removed all that's going to happen is the various rebel groups will keep fighting for control. Some – the Kurds, for example – are happy to have their own parts of the country. Others, like Islamic State and the various other jihadi groups, want all of it. Most of them hate each other, and all of them except the Kurds also hate the USA. It is definitely not in America's interests for any of them to take control. Despite the recent chemical attack – and there are very good reasons to suspect Assad wasn't behind that – the best option for the USA is that Assad defeats the rebels and stays in power.
Related: The Most Common Biological Weapons (and Antidotes)
Should the USA step up its involvement to defeat the rebels on its own, so that a new government can be installed? That would mean troops on the ground – a lot of troops – because there are limits to what air strikes can achieve. Without infantry to move forward and take control of territory, ISIS and the other jihadis can hang on despite being seriously pounded from the air. It's only strong ground forces that will sweep them away, and right now the only strong ground forces in the country are controlled by Assad. Between the remnants of the Syrian Army, and the support he's getting from Iran, Assad has the power to defeat the rebels if Russia keeps giving him air support. Recently the government has been steadily expanding its zone of control at the expense of jihadis.
Related: Iran's Nuclear March Approaching Success
Throwing US combat troops into the mix would be a dangerous mess. A lot of the armed fighters in the country are virulently anti-American; if there's one thing that can unite the squabbling jihadi factions it's the chance to kill Americans. The troops would almost certainly face a much worse situation than in Iraq, because the level of violence is already far higher than the Iraq campaign at its peak. Indirect fire, IEDs, small arms attacks, you name it – US ground forces would be facing it from day one. There would be casualties, and probably not much in the way of results to show for it. And that's if it didn't lead to conflict with Russia.
Related: The Real Reason Why We're Losing to Islam 
Like it or not, Russia has interests in Syria. Assad is their last real ally in the Mediterranean, and in exchange for support he gives the Russians use of air bases and port facilities. That's important to them and they don't want to give it up. Russia also sees Syria as a useful counterbalance to the Sunni Gulf states. Finally, they don't want to be humiliatingly pushed out of a client state by the USA.
Russia doesn't have a huge number of military personnel in Syria, but many of them are embedded with the Syrian forces. If US troops ended up fighting Assad's military there's a good chance Russians would be killed, or Russian attacks would hit US forces. Neither Washington or Moscow wants a large-scale war over Syria, but these things can escalate unpredictably, so it's best to avoid any chance of Russian and American troops killing each other. That can't be guaranteed if they're both in the same place, fighting on different sides.
Finally, there's something the people who want the killing to stop need to think about. Right now, Assad is winning the war. Attacking his military will just mean the fighting lasts longer and more people will die. That isn't something we should be causing, especially if some of the people who die will be American soldiers. Enough US troops have died fighting pointless wars in the Middle East already; why add to the total when there's nothing worthwhile to be achieved from their sacrifice?
You may also like: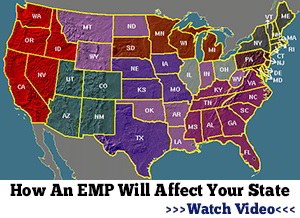 Where to Go When You Don't Have a Nuclear Bunker

How to Make Your House Invisible to Looters (Video)