Most knowledgeable wilderness survivalists will tell you that although you can only survive about three days without water, you can survive for numerous days and even weeks without food provided that you are conservative with what energy you have. However, the fact of the matter is that food is every bit as important in a survival situation as water is and thus, procuring food should be your third priority after obtaining fresh, drinkable, water and either finding or building suitable shelter.
Although there are numerous edible plants available in the wilderness, obtaining enough protein is essential to your ability to remain healthy because consuming protein not only increases your metabolism which, in turn, keeps you warmer, it provides the building blocks your body needs to maintain your muscle mass so that you can continue surviving until either help arrives to find you or you manage to find help on your own. Thus, while there are numerous different primitive means of procuring a meal such as snares and traps as well as primitive weapons that will enable you to catch fish as well as small and medium sized game, the fact is that carrying a survival rifle as a companion to your other survival gear will make the task of procuring the protein you need much easier.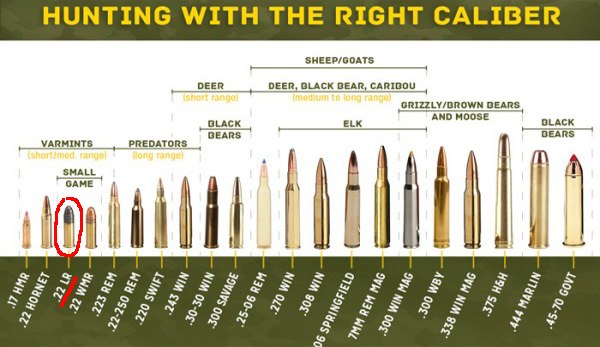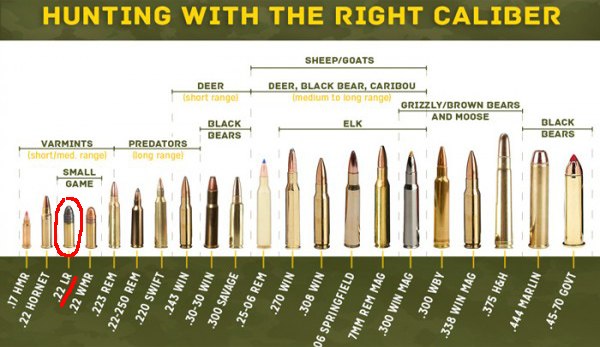 But, what constitutes a good survival rifle? Well, it must be compact, lightweight, and, it should break down into two or more pieces for easy carry in a back pack, canoe, or kayak. In addition, since the purpose of a survival rifle is to procure food as opposed to defending yourself from attack by large predators, it should fire the .22 LR rimfire cartridge because this cartridge is readily available, is very compact and thus is easy to transport, and it is capable of humanely harvesting almost any small game animal.
Related:Homemade .22 Cal Steampunk Gatling Gun
Fortunately for us, there are five rifles that fit this bill perfectly but, each of them has their advantages and disadvantages:
The Browning Grade 1 Semi-Auto .22 Rifle – although not technically a survival

The Browning Grade 1.Semi-Auto .22 Rifle

rifle, the Browning Semi-Auto .22 rifle is nonetheless well suited for the job. Originally designed for both plinking and hunting, the Browning Grade 1 features high grade, walnut, fore and butt stocks for a very pleasant appearance and, it holds 11 rounds in a tubular magazine that is loaded through a port in the butt stock. Also, both the fore stock and barrel are easily and quickly detachable and, it measures 37 inches when assembled, 19.25 inches when taken down, and it weighs 5 lbs. 3 oz. Last, the current MSRP is $699.99
The Savage/Stevens Model 30 Favorite Take-down Version .22 Rifle – The Savage

The SavageStevens Model 30 Favorite Take-down Version .22 Rifle

/Stevens Model 30 Favorite has truly been a long time favorite with hunters who favor a compact, lightweight, .22 LR. for hunting small game. Featuring a lever action which retracts a falling breech block to expose the back of the chamber, the Model 30 is a lightweight, single shot, rifle that features an American walnut stock and fore end and which measures 36.75 inches when assembled, has a 21 inch octagon barrel, and weighs 4.25 lbs. However, please note that although this rifle is currently out of production, it can still be found on the pre-owned gun market at such sites as Gunbroker.com.
The Marlin "Papoose" Model 70 PSS .22 Rifle – The Marlin Papoose on the oth

The Marlin "Papoose" Model 70 PSS .22 Rifle

er hand is a no-frills, purpose built, survival rifle that has a stainless steel receiver and a removable, 16.25 inch, stainless steel, barrel combined with a black, fiberglass-filled, butt stock and no fore stock. Also, it has a detachab
le 7 round magazine and it measures 35.25 inches when assembled while weighing 3.25 lbs. Last, the current MSRP is $328.82
The Henry Repeating Arms AR-7 .22 Rifle – The AR-7 made by Henry Repeating Ar

The Henry Repeating Arms AR-7 .22 Rifle

ms is also a no-frills, purpose built, survival rifle and it has been the exclusive choice of the U.S. Air Force since its introduction. Also, it features a semi-automatic action and two detachable, 8 round, magazines combined with a 16 inch barrel and a hollow, ABS plastic, butt stock available with your choice of a camouflage finish or a black, Teflon coated, finish designed in such a way that the barrel, the receiver, and both, eight round magazines can be stored inside of the butt stock to create a very compact, watertight, package that floats. In addition, it measures a mere 16.5 inches when disassembled and weighs 3.5 lbs. Last, the current MSRP for the black version is $290.00 and the camouflage version retails for $350.00.
The Rossi Single Shot Matched Pair .22 Rifle/ 20 Gauge Shotgun – last but not

The Rossi Single Shot Matched Pair .22 Rifle 20 Gauge Shotgun

least, we have the Rossi Single Shot Matched Pair which is a unique survival rifle combination that is available in both blued and matte nickel models. Also, it is available in several different caliber/gauge configurations but, for survival purposes, the .22 LR/.410 shotgun combination is the best choice since the shotgun barrel will fire both shot shells and .41 caliber lead slugs for hunting both small and medium sized game. Last, although no length specifications are listed for this gun on the Rossi web site, it does say that this particular combination weighs 3.75 lbs. and that the current MSRP is $263.21.
Last, although many experienced woodsmen consider the .22 LR to be the perfect wilderness survival cartridge and the five rifles listed above to be the best of the best when it comes to compact, lightweight, survival rifles, they each have their advantages and disadvantages. For instance, while the Browning is a beautiful rifle and is an excellent choice for hunting and plinking, it is rather expensive and thus, it may be difficult for some people to convince themselves to carry it in a survival pack. On the other hand, the Rossi is a very basic rifle/shotgun combination and thus, it may not be ergonomic enough for some shooters. Whereas, the take-down version of the Stevens Model 30 Favorite is an excellent compromise but, they can be hard to find. So, that leaves both the Marlin Papoose and the Henry AR-7 (which are actually very similar to each other in both appearance and operation as well as features) as the most popular choices for dedicated wilderness survivalists. However, regardless of which model you choose, they each perfectly fit the niche of a compact, lightweight, survival rifle.
You may also like: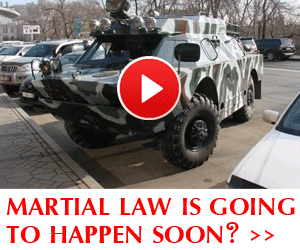 How to Build Your Own Ghost Gun
This Bug Will Kill Most of the Americans during the Next Crisis (Video)
How Much Ammo Should You Stock Pile?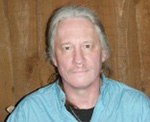 Bill Bernhardt is a professional outdoor/wildlife writer and is a professional fly fishing instructor and guide as well as a professional hunting guide. He is an avid outdoorsman with expertise in fly fishing, hunting, firearms, archery, cutlery, outdoor survival, camping, and kayak touring.