One of the great desires of any prepper is to see their family safely through whatever disaster they might face. While I'm sure there are some people who are in this just for themselves, the vast majority of us are concerned about taking care of our families.
But what about when we're gone? Does anybody out there share my concern about what their kids are going to do to survive the disasters that happen after our death?
As I've grown older and my children have begun to have children of their own, I've become more and more concerned about the legacy I'm going to leave behind.
My wife's family has developed a tradition of legacy, demonstrated by the number of pieces of furniture in our home, which originally belonged to her grandmother or grand-aunt. Yet on my side of the family, we can't say the same thing.
Thinking about that, I've come to realize that the legacy I leave my children has to be about who I am, not just about what I have.
That wouldn't be complete without leaving them at least something of my life as a prepper. So, just what sorts of things are the most important for me to leave them?
Related: 19 Survival Skills You Should Teach your Children This Summer
My Notebooks
There's a large quantity of survival knowledge locked up between my ears. After all, I've been into survival for over 45 years.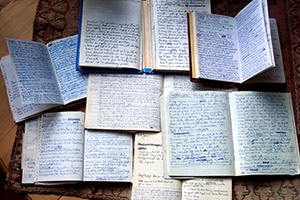 Even so, I can guarantee you that I don't know everything or even as much of everything as I'd like to. As much as I've studied through the years, it's just not possible to retain everything.
Part of my solution for this is my notebooks. Through the years I've found useful information written by others, which I have printed out and filed away in those notebooks.
They contain everything from lists of how to make use of various household items to recipes for making those same items, along with various instructions of how to DIY a whole host of useful things.
The real purpose of those notebooks is to use as a reference in a survival situation; specifically a survival situation where the grid is down.
All those bookmarks in our computer's browser aren't going to do the least bit of good when we can't turn our computers on; or when we turn them on to find that the internet just isn't there.
My Guns and Ammo
With the amount of effort some politicians are putting into pushing gun control, the only guns my kids and grandkids might have access to are the ones in my collection.
Granted, some of them already have a couple of guns, but that's because they are hunters. While hunting rifles and shotguns can be used for home defense; they're not the best choice.
So, whoever ends up with my guns is going to be better prepared to protect their family.
Related: What Kind Of Guns Are Best Stored To Leave As An Inheritance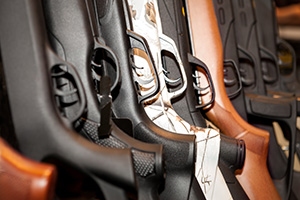 The nice thing about that is that there will be no record of sale, showing that they have them. Even if they pass a "universal background check" law, requiring a background check and associated registration of firearms that are inherited, there's no real way to enforce that law.
All my kids have to say is "What guns?" should anyone from ATF ask them.
But perhaps the guns themselves won't be the biggest blessing here, but rather my stock of ammo.
Considering how hard it is to find ammunition these days and how high the prices are, those boxes might be worth their weight in gold, especially if they're faced with a crisis where they need more than the box or two that they currently have.
My Stockpile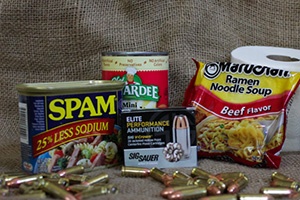 Speaking of stockpiling ammunition, perhaps this is a greater blessing to me, than to my children, but leaving them my stockpile means that I never had to use it.
At the same time, it might just be what they need, in order to kick-start their own efforts at stockpiling.
I remember how hard that was for me, while trying to raise a growing family.
Even if they see my stockpile as unnecessary, they'll still be able to use it, eating the food and using the other supplies. That should save them some money, which they can then use for other necessities.
My Walking Stick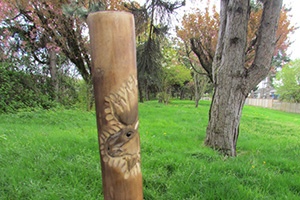 I have a walking stick that I made years ago. It has traveled extensively with me, whether I was going on missions trips or hiking trips.
My kids all know and recognize it as much as being mine, as Moses' staff was recognizable to the people of Israel.
There's something special about owning something that belonged to your parents; even more so if it was made by their hand.
I have a couple of things my own dad made, and they are some of my most precious possessions. I take care of them, and display them prominently in my home, using them as a touchstone with him.
Related: 18th Century Skills That Will Become Life-Saving When SHTF
Should one of my children ever have to bug out, I would hope that they would take my staff with them.
While just a piece of wood, it's a piece of wood that has been in my hand. I hope that would give them some comfort, bringing to mind the lessons that I've taught them along the way.
Things I've Made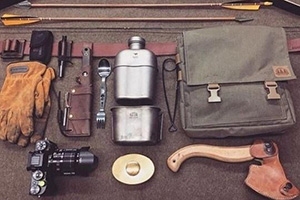 Going beyond my walking stick and my guns, I have a large number of other things that I've made, including a number of pieces of survival gear.
Every bit of that would be useful to them, when they are faced with their own survival situation.
While they may look at it as a curiosity, more than anything else, they'll know what it is really for and know how to use it when the time comes.
My Home
When I bought my home, I was reaching the empty nesters stage of my life. Yet I still bought a large home, bigger than I actually needed.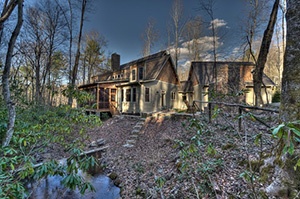 The idea wasn't just to have a home to live in, but to have someplace my kids and their families could use as a survival retreat, should they ever be forced to bug out.
While we would be crowded, there's enough room for all of them and their families.
Related: Best States to Buy Your Prepping Property
I've put a lot of effort into making my home usable as that survival retreat. From putting in a well to planting a huge vegetable garden, that home is set up for survival.
Regardless of who ends up living in it after I'm gone, they're going to be well set up to make it through whatever disaster comes their way.
My Attitude
Probably the most important thing I can leave my children is my survival attitude. Various studies, both in the medical field and in the military, have shown that attitude is an essential component of survival.
It doesn't matter if we're talking about surviving cancer or surviving a natural disaster, one's attitude plays a critical part.
Children don't always pay attention to what we say; but they always see what we do. So I have high hopes that part of the legacy I've already passed on to my children is that survival attitude.
Even without a disaster it will serve them well; but if they are ever faced with a life-threatening situation, that will be the best possible preparation I could give them.
You may also like: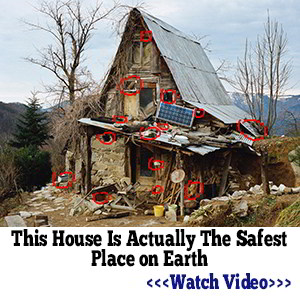 Top 13 Prepping And Survival Items You Can Find At Farm Auctions
US Nuclear Target Map. Do You Live in The Danger Zone? (Video)
How to Get Your Wife and Kids Involved in Prepping
What To Do If The Biggest Civil Unrest Of Our Time Hits Your Town