Disasters are not planned but they must be prepared for. Urban areas are predisposed to both natural and man-made crises. Ask yourself where you'd be if a disaster were to strike. It is probable that you'll be at home, workplace or just somewhere proximal to your everyday environment.
You need to be ready to survive in these places. This is perhaps the most comprehensive resource when it comes to urban survival. I intend to provide you with a descriptive list of 15 pieces of essential survival gear for a modern-day prepper.
#1. Plastic Sheeting and Plywood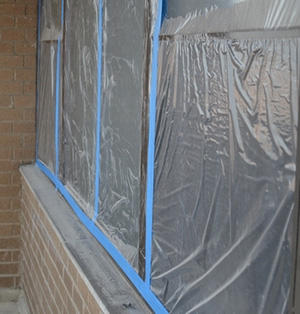 Disasters such as tornados, hurricanes, looting, and mob riots lead to lots of debris in broken glasses from windows and doors as well as other materials. Plywood and plastic sheeting will provide you with a way to board the trash up and keep intruders and environmental elements away.
Try to pack enough plastic sheeting and plywood for each opening in your home. First, however, you must learn how to board up your home for emergency using these materials. Valuable resources are available online to guide you through the process.
The list of all the urban survival gears you need may be too long. But I believe this article has captured the most basic and vital of the 15 pieces of crucial urban survival gear each prepper must know. This information is of great importance to any pepper who desires to bug out successfully. For sure, the list is not complete. I'll appreciate any contributions you make. My ultimate goal for writing this post is to reach out to you so that you can leave out anything capable of increasing your chances of survival.
#2. A Tactical Flashlight
Believe it or not, a flashlight is a lifesaver in almost any survival emergency that lasts more than a night. Most emergencies will include power outage. There is no way to tell if your area would be affected by such power outage. A high-quality flashlight is a reliable backup to help you mitigate the darkness.
Remember you will need the flashlight to provide you with light both day and night. The need for lighting at night is obvious. During the day, you may need it to light windowless rooms and hallways. You will also need the light if you must search for something in tight and dark corners.
Related: 34 Prepping Items to Get in your First Month
#3. Crowbar Or Any Small Pry Bar
You do not have many locks to deal with in a wilderness emergency.  The very nature of urban environments means lots of locks for security purposes. Chances that you might be locked behind a window or a door during a municipal emergency are high.
A crowbar or any small pry bar can prove invaluable when it comes to unlocking stuck doors and windows. Such tools have a design that allows you to pry open locks fast and with ease. You may need to practice how to use them before an emergency.
#4. Emergency Face Mask
Urban areas have industries that deal with toxic chemicals. These installations are usually vented to prevent toxic fumes from polluting the environment. In a major emergency, the operations of such firms may be curtailed leading to the release of toxic fumes to the urban environment.
Remember September 11 attack; many people suffered the effects of toxic debris that were released into the air. These threats underscore the importance of including emergency face masks in your emergency gear. High-quality face masks are available for sale in different stores. They are very affordable.
#5. First Aid Kit
Hospitals and doctor's offices may be either inaccessible or overwhelmed during certain emergencies. In a disaster many people respond by panicking. And this can result in injuries. By the way, it does not require a major event to trigger panic. So, you must be prepared to deal with its sequel.
Medical supplies in a First Aid Kit can help mitigate any injuries and prevent further damage. You don't have to undergo the stress of buying a complete kit if you cannot afford to pay for it. A cheaper alternative is to buy an assortment of supplies that will help you deal with injuries commonly incurred in urban emergencies.
#6. A Lighter
Electrical installations and natural gas line are among the first installations to be disrupted during an urban disaster. One of the most critical urban survival gears for bagging out is lighter. This affordable and noble gear can give you both fire and light.
A good trick is to buy several pieces of lighters. Keep one in your pocket as an everyday carry item. Scatter the others in your residence as well as your emergency gear. Just imagine what would happen if you were to have one piece.
#7. A Pair of Bolt Cutters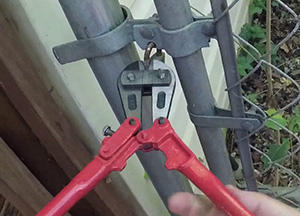 Bolt cutters also serve the same purpose besides being excellent scavenging tools. These tools make it effortless to access boarded up and locked abandoned buildings for shelter and supplies. Bolt cutters have an additional benefit letting you access chained-up places. Use this tool to cut security fences, alarm cables, power cables, and handcuff chains.
Better remain on the right side of the law. Possessing these survival tools does not mean you break into other's property with the intention of looting it. However, anything may be permissible in a survival emergency. Safety and survival should be your primary concern.
#8. An Emergency Toilet
Many preppers would not want to imagine talking about something as gross as an emergency toilet. However, it could redefine what you have always thought an emergency in an urban setting involves. Major disasters will affect the water and sanitation systems. This means you may not use your toilet anymore.
An emergency toilet is a specially made bucket that you can crap in safely. While there are many commercial models to choose from, you can also learn to make one yourself. A great DIY emergency toilet uses two buckets.
#9. Weapon for Self-Defense
Security is a significant issue in all survival emergencies. The stakes are higher when it comes to an urban emergency. Firearms and knives are the first items to come people minds when it comes to self-defense. Looters and rioters can be children for all I know. Would you shoot or stab a 10-year old and call it self-defense?
Many better, safer and more sensible alternatives are available for urban survival. You may pack a firearm and a multipurpose knife for more organized criminals. But you should also pack lots of pepper spray so that you can deal with juvenile offenders. Other great self-defense items are keychain and baton.
Related: Best Gun for Home Defense
#10. Fire Extinguisher
Disruption of the natural gas supply may lead to leakages. Disruption of electrical cables can result in fires. Aggressive fires may be triggered. A good quality fire-extinguisher can help you deal with any fires that may arise during a disaster.
Many companies make fire extinguishers of different qualities. It is essential you research to find a reliable brand. You also need to check the expiry date of the extinguisher. Imagine what would happen if the fire extinguisher you bought expire before or during the emergency.
#11. Water Purification System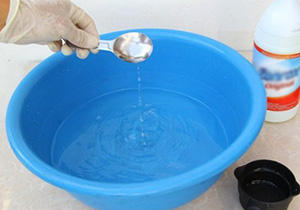 Municipal water is never free from contamination following a disaster or after a significant emergency. You cannot survive more than a couple of hours to days without clean drinking water. Ensure you always have a good supply of drinking water in your office (at work), at home and in your automobile.
Bottled water is a great choice. However, you can guarantee your family water sufficiency by always having water purification systems such as compact filter, water purification tablets and activated charcoal. Such gadgets will ensure you have enough supply of water to meet the suggested amount for emergencies.
The American Red Cross recommends three gallons of drinking water per person during an average crisis.
#12. A Solar Charger
It is not strange for preppers to pack rechargeable batteries, flashlights, and emergency phones and radios. These items are perfectly great for urban survival. Unfortunately, they will prove useless if you cannot power them. This underscores the importance of an alternative power source.
Electricity generators and huge solar panels may appear great choices. Nevertheless, a solar charger is by far the best and perhaps the most reliable of all the alternatives. A small portable solar charger is convenient to carry and is reliable in most geographical locations, especially the places that receive average sunlight daily.
Related: How to Build Your Own Solar Panels
#13. Shut-Off Wrenches
Urban infrastructure, facilities and utilities intended to make your life easier could potentially become your nightmare in an urban SHTF. Of great significance are gas and water. Following a significant crisis such as earthquake, gas and water leakage can threaten life. In such a case, you might need to shut off the leakage the gas or water.
Shut-off wrenches are ideal for purposes. Since gas lines and water pipes often use standard dimensions, good quality shutoff wrenches often work on both. Otherwise, you'll need to have wrenches for your plumbing tool. This item can help you stop fires and floods resulting from gas and water respectively.
#14. A Multi-Tool
You may not be a fan of multi-tools, but you will need it if you must survive an urban emergency. A small and compact multi-tool will be ideal. Something like Leatherman Squirt PS4 is well made and solid.  You can accomplish many tasks with it. The design makes each item in the multi-tool easily accessible without having to open the entire tool. Choose a multi-tool that fits your tastes and preferences.
#15. Heavy Duty Gloves
Lots of glasses, concrete and other debris results from urban crises. Dealing with such stuff can be daunting if you do not have heavy duty work gloves. You need to be keen and careful when shopping for gloves. Low-quality models may not protect your hands from sharp objects.
Heavy duty gloves are also necessary if you must scavenge or forage for supplies and food. A good idea is to get several pairs of heavy duty gloves for different tasks. This will prevent cross-contamination and unnecessary injuries.
You may also like: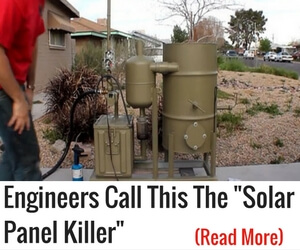 Prepping on a Budget – How To Get Survival Supplies When You Have Almost No Money
10 Things Cowboys Carried With Them in the Wild West to Survive (Video)
30 Smart Ways to Reuse Things That You Usually Throw Away
Best Fuels For Off-Grid Survival