There are a number of powders and potions that preppers hold dear. You may not look at them this way but if we were living in a different time people would certainly view things like activated charcoal and essential oils as powders and potions. We use things like wizards to stop normal earthly processes from taking hold.
At the end of the day prepping truly comes down to understanding resources. Many people think its all about just stockpiling and assuring that you have enough stuff to outlast the disaster and those around you. We know better now, don't we? We know that your stockpile is merely one piece of this journey and its often the base from which you look out upon.
Sooner or later we find ourselves embedded in the quest for self-reliance and independence. More time is spent exploring new skills and pushing towards self-sufficiency, than reading the doomsday predictions of financial mavens or fear mongering bloggers.
All roads lead to understanding and manipulating resources. If you can do these things than you can master any environment. Which brings us to the topic at hand Calcium Chloride. Yes, this road surfacing, deicing, food additive can be quite the ally in times of distress and disaster as well as prepping for such.
We all have a few bags of "salt" for when the winter brings its nasty precipitation, but do you know how to maximize this product?
#1. Desiccate
Maybe one of the most important things that you can use Calcium Chloride for is creating your own desiccants. In the world of storage and long term storage in particular, moisture is the enemy. It can ruin all sorts of things.
If you are considering creating a pantry, building and burying a survival cache or even just storing guns and ammo in a safe, desiccants should be a part of your plan. As preppers we cannot afford to lose these items that are so important to our success.
You can make desiccants using calcium chloride with a very simple process. The truth about this inorganic compound is that it will absorb more moisture from the air than any other substance in the desiccate game. That is nothing to take lightly. This can change the way you handle food storage.
#2. Ice Melt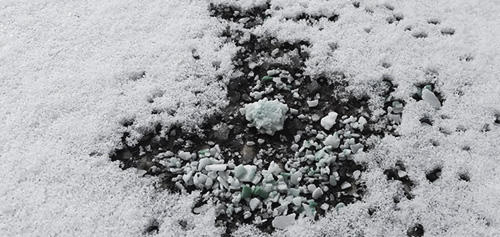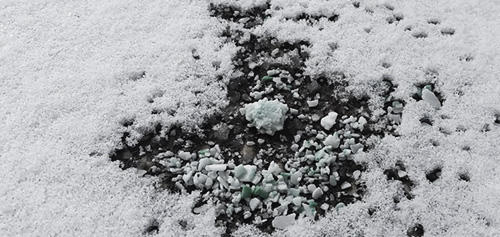 The most obvious and popular use for calcium chloride is to melt ice or prep surfaces for coming snow and winter weather. Depending on where you live this could have tremendous benefits. The important thing about calcium chloride as an ice Melter, you have to have plenty of this stuff to go around!
In wintry weather areas ice melt will most certainly be a powerful barter item once the people around you run out! Use this to your advantage.
#3. Calcium in Food
The sailors of old, and even some explorers, understood the importance of Vitamin C and would pick foods with higher Vitamin C content to take on their voyages. This was a very basic understanding of the critical nutrients the body needs to operate at its best and avoid disease.
Calcium Chloride is made up of another very important nutrient that the body needs and does not produce on its own. That is calcium. You can add calcium chloride to food in order to bump up the amount of calcium in meals.
If you have reached the bottom of the barrel, in terms of food storage, you could likely be suffering from nutrient and vitamin deficiencies. This is a safe and simple source of calcium that can be added to your food. Be sure that you understand quantities and ratios of use before just dumping it over your food.
Related: How To Make Calcium Supplements from Eggshells
#4. Electrolyte
Some modern drinks use calcium chloride as one of the electrolytes in their recipes. It is a salt but does not possess the sodium that many people are running from. I really like the idea of having an electrolyte mix for your bugout.
If you are pressed to make a bugout run in the heart of summer hydration will be a big deal and so will maintaining the salts in your body. While calcium chloride will not provide things like magnesium and other electrolytes to a mix it could be part of the mix or an added benefit.
#5. Preservation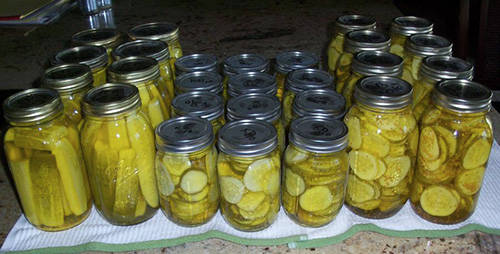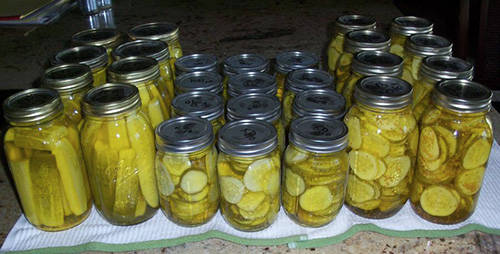 If you like eating pickles and pickled foods, you are likely getting a dose of calcium chloride from these foods whether you know it or not. This is because many companies use this substance to add salt and that salty flavor to things like pickles without rocketing the sodium through the roof.
Of course, the first thing that comes to mind is, how about employing the very same method in our own canning and preserving practices. We could get the added benefits of the calcium while also getting that great salty taste and not suffering the high blood pressure consequences.
#6. Survival Gear Protection
We discussed desiccants in food storage and guns storage but what about in those bags that we pack. Preppers pack a number of different bags and we do so with all types of things inside. One of our bugout bags may have food, water, gear, ammo, tools, games and electronics in them. One of the rare things you hear from a person packing bags is that they put oxygen absorbers in their bags.
When you pack a bugout bag or a get home bag there is a good change that you wont touch that thing for a while! You might not even use the bag until you take it out of hiding and check the contents. How often are you doing that? To me, these are perfect candidates for the oxygen absorbing power of calcium chloride.
#7. Making Cheese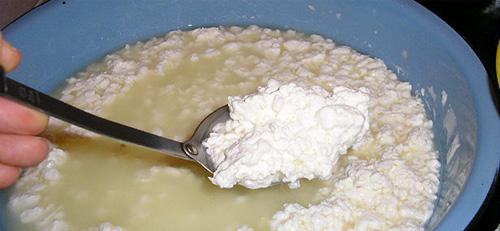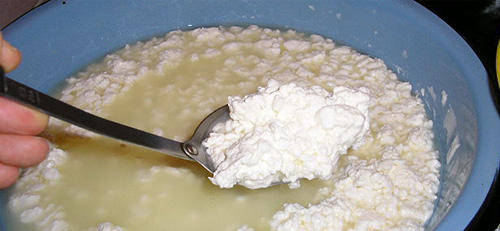 Things like buffering diets and collecting moisture all seemed pretty common sensical to me, in terms of using a salt in survival. What I would have never expected was that we could use this stuff in making cheese!
Well, it would appear that some kinds of cheese require a little bump to make the curds come together. Calcium chloride absorbs the moisture in the curds and allows them to bind and become a solid mass that can then be manipulated into all sorts of cheeses.
Just another reason to keep this stuff on the shelves of your survival pantry.
The Substances that Surround Us
While researching the topic of calcium chloride in survival, I came across some very interesting information and I couldn't help but wonder how people figured out how to do these things. Who pulls inorganic compounds from the earth and find that they can do everything from melt ice to make cheese!?
I think it all goes back to my original point. If you are a prepper or just a steward of this planet, one of the very best things you can do is forge a path that helps you better understand all the creatures, compounds and resources this planet has to offer.
You may also like: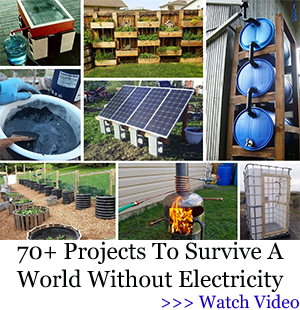 33 Essential Foods to Stock Pile
What Happens When You Pour Salt Into A Cabbage (Video)
My First Batch Of Canned Cheese
When It Comes To EMP Preparedness You Only Have Two Choices
Baking Soda – 112 Uses (WWII Series)
Why Is FEMA Tracking Down Preppers? This Is How They Prepare For A Food Crisis