All the pioneers who settled the American West were tough and resourceful, but the Mountain Men were probably the toughest of them all. Trappers and explorers, they more or less lived in the wilderness, only returning to civilization to sell the pelts they'd harvested or maybe sit out a particularly hard winter. Even then they rarely went back to the cities. Frontier forts and trading posts had all the luxuries they needed – a bed for the night, a saloon to buy a few glasses of whiskey, and somewhere to restock their supply of gunpowder and bullets.
The Mountain Men were legendary for their survival skills. Their contributions to American folklore include people like Hugh Glass, mauled by a grizzly bear and left for dead in 1823. Regaining consciousness to find that his companions had taken his gear and abandoned him, Glass – who had a broken leg, and festering wounds deep enough to reveal the bones in his back – crawled and rafted more than 200 miles back to Fort Kiowa. It took him six weeks, living on roots, berries and carcasses left behind by predators; after resting for the winter to let his wounds heal, Glass was back in the wilderness when spring came.
Stories like this show an incredible level of willpower and determination to survive, but a tough personality on its own isn't enough to keep someone alive in the wilderness. Some practical survival skills are needed, too. The Mountain Men came from a variety of backgrounds but the ones who lasted longest on the frontier had usually grown up in physically tough outdoor environments – Hugh Glass is believed to have been a sailor, and briefly a pirate, before taking to the mountains. Others were soldiers, farmers and explorers.
Related: 6 Essential Differences Between the Greatest Generation and The Ones That Followed
They were already familiar with the dangers of bad weather and the environment; they went on to learn everything they could about the hazards of the mountains and how to overcome them. Many learned from the natives; some lived with tribes for years and spoke their languages. Although they often fought the Indians too, they recognized the natives' survival skills and eagerly picked up every piece of knowledge they could.
Technology has come a long way since the time of the Mountain Men, but the wilderness has a way of stripping away modern life and forcing us back to basic principles. Knowing how the old-time trappers, scouts and explorers survived in their harsh environment is still valuable today. Here are a few lessons we can learn from them.
You can always dig for food
There are many stories of Mountain Men surviving in extreme conditions, and a lot of the time it's written that they survived on roots and berries. Berries are an obvious source of food – as long as you know what ones to avoid – but roots are often overlooked.
They shouldn't be, though. Many plants have edible roots, and they can be very nutritious. They're also available in winter. Even in the hardest weather, when the above-ground parts of a plant are dead, there are often edible roots lurking below the surface. All you need is something to dig with – even a stick – and you can get access to an almost limitless source of food in almost any terrain.
Dead is edible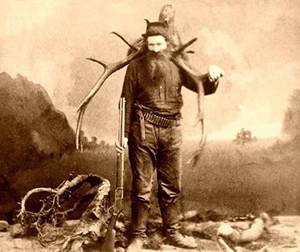 Nature is brutal, and for a lot of animals death comes at the hands of a predator. Wolves, coyotes, bears and big cats litter the landscape with dead prey, and smaller scavengers will soon be along to eat most of what's left – but carcasses can still be a source of food. You might not get a prime steak off what a coyote or mountain lion leaves behind but there's enough nourishment in there to keep you going.
Some mountain men drank the blood or bladder contents of dead animals. That's not a good idea – it's salty, and will dehydrate you even more. However, if you break open the larger bones you can get at the marrow in the center. That's food, and it can be cooked into a soup.
Predators will defend a kill, but not to the death like they will their cups. Hugh Glass drove wolves away from a kill when he was unarmed and crawling with a broken leg dragging behind him. Look threatening enough and they'll abandon their meal and go kill something else. That leaves you with the prize.
Related: How to Assemble a Flawless Snare for Survival in Just 5 Minutes
Lots of other things are edible too
When they really had to, Mountain Men ate a lot of stuff that we don't usually think of as food. They knew that getting energy and nutrients was a lot more important than the ick factor, and that's just as true today. Sure, you don't want to eat insects – but you can eat insects, and a lot more.
Legendary trapper "Uncle" Dick Wootton, who roamed the Rockies in the late 1830s, was once given some tasty cakes by Yuma Indians. He later learned that they were made from red ants – mashed, formed into cakes then dried in the sun. Around the same time Joseph Walker ate what he thought was crushed dried fish he'd found in an abandoned Indian village. It was crushed and dried, but turned out to be worms.
Most insects are edible. Some, like grasshoppers, are even a delicacy. The usual problem is finding enough to make a decent meal, but an ants' nest or a tree loaded with caterpillars is a rich source of protein. Insects taste better when dried, but fresh ones also contain water.
Respect the snow
The Mountain Men did many things, but mostly they were trappers – and trapping was a year-round job. In fact the thickest, richest pelts were harvested in winter, so the Mountain Men couldn't rest when the snow fell. They soon learned that it made life difficult, and often dangerous. Snowshoes helped them get around faster and using less energy, important when long trap lines had to be checked. Avalanches were also a constant hazard, and they learned to avoid open slopes. A good modern rule of thumb is that is a slope looks like people would pay to ski down it, there's a risk of avalanches.
Related: When the Snow Falls, Make Sure These Items Are in Your Trunk
Keep an edge
A knife is an essential outdoor tool – but it's also a weapon. The Mountain Men often had to resort to knives; their guns were mostly single-shot, and took a long time to reload. If you were rushed by an animal or warrior, and your first shot didn't do the job, your next move was to drop your rifle and draw your knife.
Lock blades and multi-tools are great survival accessories, but sometimes there's no substitute for a big, strong blade that's ready to go as soon as it's out of the sheath. It doesn't need to be fancy; something like a Ka-Bar USMC knife, designed for fighting as well as utility work.
Carry a shelter
If you're heading into the mountains, even if you're only planning to be away for a few hours, you need to have some form of shelter with you. You might be able to build yourself one from natural materials – but can you still do that with a broken leg? In that situation, having something to keep the rain, snow and most of all the wind off you can be a lifesaver. Hugh Glass was protected by the skin of the bear he'd fought; many Mountain Men carried a diamond shelter, a simple square of tarp that could be quickly set up to give a windproof refuge. They'd have loved modern Gore-Tex bivi bags.
Related: 3 Quick Shelters (The Last One is Invisible!)
It's never hopeless
Many Mountain Men were killed in fights with Indians, but others survived battles against incredible odds. They managed that, usually, by being determined to keep fighting to the bitter end. Often the attackers would back off in the face of resistance that never slackened. The same attitude was behind feats of survival like Hugh Glass's epic crawl – Mountain Men just didn't give up. If you can muster the same courage and determination, and never lie down if you still have the strength to crawl a couple of feet an hour, your odds of surviving go way up. The next inch you move might bring you in sight of water, food or rescue, so make the effort and find out.
You may also like: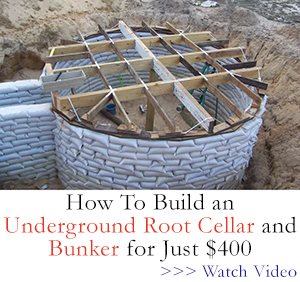 5 Wilderness Survival That Are Actually Myths
10 Things Cowboys Carried With Them In The Wild West To Survive (Video)
Do You Recognize this Tree? [All Parts are Edible]