Nostalgia is nothing new, and it applies to people as much as to anything else.
Whatever generation we belong to we're probably used to hearing people say we're not a patch on the one before us – and most of us, if we're honest, have probably muttered a few unflattering things about younger folks, too. Baby boomers think Generation X lack focus. Generation X think Baby Boomers are stuffy and don't like to share their money. Boomers and Gen Xers think Millennials are weird. Who knows what Millennials will think of what comes next (if anything does?)
There's one thing everyone should be able to agree on, though. If there's one generation that should be beyond criticism it's the one that grew up during the Great Depression then, as adults, confronted Nazism in the Second World War and communism in Korea. Journalist Tom Brokaw called them "the Greatest Generation" in his book of the same name, and it's pretty hard to argue with that description.
Those born between about 1914 and 1930 didn't have it easy. Their childhoods were blighted by the economic collapse of 1929, which left a quarter of the American workforce jobless and made hundreds of thousands homeless. For those in the agricultural Midwest, worse was to come; a long-running drought devastated farmland through the 1930s, turning independent farmers into starving nomads. Almost four million people were forced to leave the Plains States as agriculture collapsed. And then Japan attacked Pearl Harbor. Before you could say "Tora Tora Tora!" the country was thrown into a brutal, four-year struggle against an alliance of fascist dictatorships across two continents and three oceans. The dust from that had barely subsided when a third of a million young Americans – many of them already veterans – had to go and fight a new totalitarian enemy in Korea.
Just imagine the response of the current generation to this. How would people who need a "trigger warning" before reading Shakespeare, and who think their rights are violated by someone else's hairstyle, react to what the Greatest Generation faced? Can you imagine Millennials, more used to rioting against free speech or arguing that there are more genders than Heinz varieties, picking up a rifle and marching off to save civilization? Me neither.
So what made the Greatest Generation so special? Are there any lessons we could take from them that might help us lead better, more satisfying lives? Yes, I think there are. Let's look at the top six things we can learn from our remarkable ancestors.
---
How frustrating is it, when talking to people, to hear them blame all their misfortunes on someone else?  Sure, there are injustices in the world, and some people have problems through no fault of their own. But, usually, if you're having problems it's because of a bad decision you made. If you can't afford a house, is that because Baby Boomers are greedy? Or is it because you ran up $75,000 in debt doing a gender studies degree, and now you sit in expensive cafes all day eating avocado toast at $9 a plate and tweeting from your brand-new iPhone about how you can't afford a house?
When the Greatest Generation made a decision, they accepted the consequences of it – good or bad. And if the consequences were bad, they looked for a solution instead of someone else to blame.
---
That over-priced avocado toast? Walmart will sell you a bag of avocados and a loaf for under seven bucks, giving you a week's worth of toast for less than a dollar a day. You can save another $2.50 by replacing the avocados with less fashionable grape jelly.
Look at what you spend money on. Is it really necessary? Is the benefit it brings you really worth the price tag? And do you need to replace things so often? If you're worried about money – and most of us are – then why buy a new stove or cellphone when your old one still works just fine?
The Greatest Generation believed in make do and mend. If something was good enough, they wouldn't even think of replacing it with a more fashionable, but unnecessary, model. If a pair of pants got ripped they would patch them rather than throw them out. Keeping up appearances was important – but people would rather wear older, repaired clothes than get into unnecessary debt to buy new ones.
When something broke, the Greatest Generation fixed it. They didn't throw things away because it was too much trouble to repair them, and they didn't spend money when they could make or modify something themselves.
---
The Greatest Generation had a simple attitude to aspirations: If you wanted something, you worked until you'd earned the money to buy it. Taking on unnecessary debt was irresponsible; expecting others to pay your way was lazy. For these people, grinding poverty might be bad; going on welfare was far, far worse, because it was humiliating.
Self-reliance, for the Greatest Generation, didn't stop at repairing and repurposing their possessions when they broke or wore out. It was also a way of life. If you hadn't worked for something it wasn't truly yours, and if you couldn't afford something yourself you had no right to expect others to pay for it.
---
Nowadays it's common to hear people boasting about how important, well-paid or creative their job is. The Greatest generation weren't like that. They would take quiet pride in a job well done, but work was a serious business, not just a status symbol.
A frequent complaint about Millennials is that they lose interest quickly. It's not uncommon to hear about them starting a job, then six months later they're moaning that it isn't challenging enough for them. Those who grew up in the Great Depression had different ideas. A job wasn't something you did to feel challenged or fulfilled; it was something you did because it needed to be done. If you weren't happy with it, that was tough; you gritted your teeth and got on with it. Even if your job wasn't challenging and creative, you had to stick with it to put food on the table.
This determined attitude to work paid off when a really big job had to be done – defeat Japan and Nazi Germany. The Greatest Generation didn't march against American foreign policy or pose for photos sitting on a German anti-aircraft gun; the task was there in front of them, and they just got on with it. Because it needed to be done.
---
When the Greatest Generation were faced with a challenge, they didn't give up and feel traumatized. They looked for a way to overcome it. The farmers whose lands were blighted by the Dust Bowl didn't sit back and wait for the government to help them; they moved to look for new jobs, even if that meant heading for the coasts.
To these people, challenges were a part of life. You just had to face them and do the best you could. Today's young people have no idea of how easy their lives really are; wars are fought by small volunteer militaries, and the risk of being drafted is basically nil. What would they say if they were told they were going overseas to fight – and wouldn't be coming home until the war was won?
The Greatest Generation didn't say a word. They just picked up their rifles or riveting guns and did what needed to be done. Then they came home and got on with their lives.
---
People today love to talk about their trust issues – and, when they're not doing that, they might be talking about their open relationship. A lot of Gen Xers and Millennials live in a complex web of half-truths and fake identities, so it's probably no surprise that they don't trust each other.
To the Greatest Generation promises were something to be taken seriously – whether that promise was an employment contract, a marriage vow or a loan agreement – and a big part of someone's image was how trustworthy they were. If people couldn't rely on your word, you could forget about getting any respect. If your colleagues couldn't rely on you doing your job properly you wouldn't have that job for long. And if you were a soldier, and you walked away from your post in the middle of the night, you wouldn't get media interviews and tributes from the president like Bowe Bergdahl did; you'd be tied to a post and shot.
All the most valuable lessons the Greatest Generation have for us are about taking life seriously. That doesn't mean they didn't enjoy their lives, because they certainly did – look at the movies, music and literature they created if you have any doubts about that. But they did know that you have to take the rough with the smooth, and that simply giving up when things got difficult wasn't an option.
They also didn't get stressed over things they couldn't change. They didn't obsess about trivial problems. And they didn't over-complicate their lives. They found something that worked – a car, a style of dressing, a relationship – and then they stuck with it. Someone's image depended on their ethics and reliability, not their possessions. Someone who lived modestly but worked hard and kept his word would earn a lot more respect than a flashy show-off.
And, most of all, the Greatest Generation were modest. They didn't feel the urge to share every aspect of their lives with everyone they met (and social media would have horrified them!) They didn't boast about their accomplishments, and shunned those who did. That's all the more remarkable because their accomplishments were so great. They made the world we live in today; we owe it to them to learn from their way of doing things.
You may also like: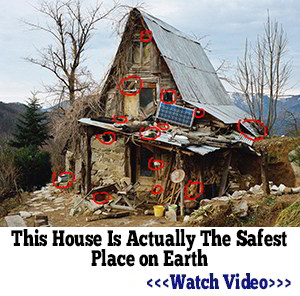 21 Lost Tips from 100 Years Ago – with Illustrations
You Will Not Survive An EMP Strike Without This (Video)
How A Senior Citizen Prepares For SHTF
Dipping Candles the Old-Fashioned Way
How To Make Ash Cakes The Ultimate Pioneer Food