I think we should make a comprehensive list with the foods we prefer to store (price, quantity, shelf-life, flavor). We'll all get a lot of good ideas to add to our stockpile/pantry.
I think diversification practices well in food storage, security, weaponry and income. It's something I have been encouraging for years. You will have a more holistic approach to prepping if you take the route of diversification.
That said I will profile two of my favorite foods for storage. These may not be the best dry storage items, they may not have the longest shelf life but, in my opinion, they bring quality, storage capabilities and flavor to your stockpile.
Mahatma Rice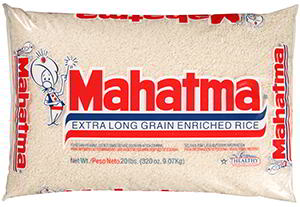 Rice is probably the most consumed food in the whole world. If you think about it whole continents eat rice in mass. One of the big reasons it has become a defacto food through the ages is based on its ability to store so well.
I never buy rice in 1lb packs. It's a 5lb ($4.48 – at Walmart) or higher purchase. We eat it a lot in my house and do so at least once a week. You can buy brown rice and it is healthier but I prefer regular old white rice because it has a much, much longer shelf life.
This brand of rice can be found in most stores but to be honest it is not particularly special. I make this purchase based on package size and price. Once I open a bag I store most of it in a drink container to easily pour out the amount I need.
Double Q Wild Caught Salmon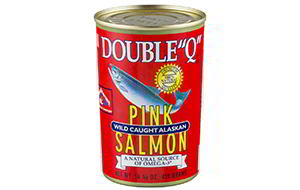 The nutritional punch that salmon packs is unparalleled. In a disaster scenario one of the toughest things to get into your system will be healthy fats.
This Double Q wild caught Alaskan salmon come in a 14 oz ($2.48 at Walmart). can which is nearly 1lb of meat! You will have the full nutrient profile of salmon in a canned and easy to store vehicle. The omega 3 fatty acids and high quality protein found in this fish will keep you full and nourished.
Canned salmon also has an incredible shelf life. At the time of purchase you will have at least 3 years on the best buy of the product. The other secret with canned meats is that you can keep and eat those food items 5 years after the best buy date.
Please share your thoughts in the comment area so we can all get as many good ideas as possible.
You may also like:
What the Pioneers Stockpiled To Survive Winter
This Secret Will Put You On Top Of The "Food Chain" (video)
33 Essential Foods to Stock Pile