For most preppers the bugout is a central part of their planning. Where to go when the SHTF, how to get there and what to take with them are important issues they spend a lot of time on, all with the goal of getting to a safe place where they can ride out the crisis in relative safety. So it's probably going to ruffle a few feathers when I say that, a lot of the time, you're better off staying right where you are.
Most of us know that a bugin is another option, but a lot of people ignore it and focus on a move that might not be necessary, practical or safe. Yes, there are times when you'll have no alternative but to move – if your neighborhood is on fire staying where you are isn't really an option, for example, and if tensions with Russia are rising and you can see a Minuteman missile silo from your kitchen window you really want to hit the road as fast as you can. But, a lot of the time, staying put isn't just a viable option; it's the best option.
Look around your home. The chances are you have a lot of stuff there that would be very useful to you in a crisis, and even if you bug out by vehicle you won't be able to take it all with you. You'll have to rely on what you can take, plus anything you're able to preposition at your bugout location. If you can avoid it, do you really want to start a crisis by abandoning a load of useful stuff that could help you survive? In fact one of the most useful items you'll be abandoning is your home itself – a valuable provider of shelter and security.
Related: If You See These 6 Signs It's Time to Bugout
Stay or go?
When it comes right down to it, whether to bug out is going to depend on a lot of things. You might not be physically capable of bugging out, in which case you're going to have to stay home and make the best of whatever happens. Or your home may be in an inner city neighborhood that's just too dangerous to stay in if law and order breaks down. The factors will be different for everyone. But, if you do decide that bugging in is the right option, you need to be just as prepared as you would be for a move.
The first thing to do is evaluate whether bugging in is a realistic option. You need to make sure that any essentials your home can't provide can be either stockpiled or obtained nearby. For example, unless you have your own well you need to have either a water supply nearby you can rely on, like an unpolluted river – and that won't be an option if the crisis that hits is a nuclear attack – or space to store several weeks' supply. If there's no way to have access to enough water in your home, you can't stay there. The good news is that by bugging in you're probably giving yourself plenty of space to store food, water and other supplies. You're also not going to make the move to your BOL and find that someone else has already moved in and taken possession of everything you stashed there.
On the down side, there's a serious risk that someone will try to take possession of what you have in the house. If you're prepared while your neighbors and passers-by are starving and desperate, eventually someone is going to come after your supplies. That means one of the top priorities for a successful bugin is defense.
Defense in a bugin scenario isn't the same as normal home defense. Defense against a home invasion is usually something that's over in a few minutes. The situation isn't going to drag on because law enforcement will arrive to deal with it. After the SHTF, that all changes. Attackers will have time to besiege you or lay on a set-piece attack on your home. To survive you need to be able to withstand that.
The best way to avoid attack is to not be noticed. Do everything you can to keep your home, and especially your preparations, low profile. .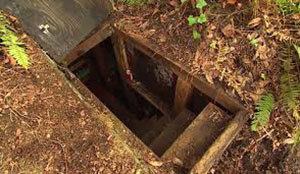 There are plenty of ways you can hide the fact that you're ready for a crisis:
Put generators in a shed. This will hide them and also cut down the distance they can be heard from.
Try not to plant crops where they're visible from nearby roads.
Cover root cellars, fallout shelters or buried fuel and water tanks with soil and turf, to blend them into the landscape.
Use heavy curtains at night to hide the fact your lights are on.
Place woodpiles round the back of the house, or in a shed.
Plan B
Hiding your preparations will reduce the risk of an attack, but not eliminate it; you also need a defense plan. Everyone in your group should know what to do if you come under attack, and it's a very good idea to practice it regularly as well. Choose fire positions that give all-round cover, with overlapping and interlocking arcs of fire to ensure there are no blind spots. If there's dead ground that can't be covered by any of your fire positions put obstacles in it. You can set up some barbed wire, or grow a good dense patch of brambles, to slow any attackers down.
Be ready to fortify your home when a crisis begins, but don't make it too obvious. Boarding up windows with plywood will make the place look abandoned and create an obstacle to entry, but don't take away your ability to look and shoot out – and remember that boarding the windows will also mean using more fuel for lighting, so there's a tradeoff here. An alternative is to cover the windows with chicken wire, securely fastening it to the frames. That will protect the glass and keep out Molotov cocktails; it will also let light in and bullets out.
Of course, to defend against an attack you need to know it's coming. If a dozen looters with semiautomatic rifles get to within 50 yards of the house before you know they're coming, you don't have much chance of stopping them. You need to consider sentries. That's going to use up some of the bodies you have available, but it's worth it if it keeps attackers at arm's length. Sentries shouldn't stay on watch for more than two hours at a time, and static ones give more security that roaming ones – the ideal is a couple of people on the roof, so they can keep a lookout in all directions.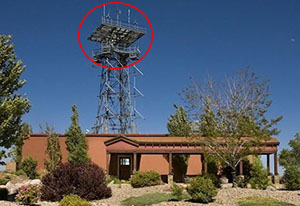 If visibility around your home is limited you might even have to consider setting up one or more outposts to give advance warning. This is where manpower really starts to get eaten up, and membership of a neighborhood group comes into its own. Outposts need to be able to observe the approaches to your home, and they also need to be able to defend themselves – a sandbag or log position, with a tarp roof for weatherproofing, is good. Camouflage the outpost so it isn't easily visible to anyone approaching.
Outposts should have at least two people in them, to keep each other alert and give mutual support if an attack happens. Depending on the ground and how many people you have, you might want the sentries in the outpost to abandon it and fall back to the house when they spot a threat. If you do that, make sure the outpost can't become a fire position to shoot at the house from – a U-shaped sandbag wall, with the open end towards the house, works. Alternatively, larger outposts can fight it out, disrupting and hopefully driving off attackers before they come in sight of the house itself.
Bugging in is going to be a viable option for many people in almost any crisis, so it makes sense to examine it and do what you can to be prepared. Most of your preparations will work even better for a bugin than a bugout, so the main thing you need to add is your defense plan. Military experience isn't essential here but it does help, so consider asking any trusted local veterans for ideas. Most of all, plan to defend your home now so you're not doing it on the run when bullets are already coming at you.
You may also like: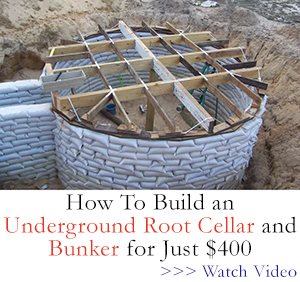 What a Prepper Should Do Around The House
Do You Recognize this Tree? All Parts are Edible (Video)
10 Reasons Why You Do Not Want to Bug Out
Ways to Make Your Home More Defensible