When a long term grid down disaster strikes, where money becomes worthless and where you will no longer be able to resupply yourself from grocery stores or commerce sites like Amazon, what would you do?
There are many items that we take for granted in our everyday lives, but that would also become scarce and thus immensely valuable in the event of an above scenario happening.
While it's not considered strange at all to have these items in your home in our 'normal' lives, it would still be considered strange if it was known you were hoarding large amounts of them simply because of how easy it is to currently resupply ourselves with these items.
But in the face of possible societal unrest, natural disasters, a grid-down disaster, or economic collapse, we can never take anything for granted.
There are many items that you should start stockpiling now even if other people may consider you a bit weird for doing so. When disaster does strike, they'll be the ones who come begging you for help.
So, what are some of these items that might be considered strange to hoard but that you should still stockpile anyway? Let's dive right in:
'Strange' Items To Hoard For SHTF
Most people understand the value of storing food, water, and first aid/medical supplies for a disaster scenario. But there are some additional, commonly overlooked items that you should consider stockpiling as well.
Here is a list of items that may be considered strange to hoard in everyday life, but that will prove to be extremely useful in an SHTF scenario, presented in alphabetical order:
Batteries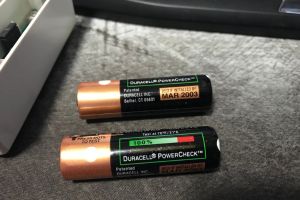 Take a moment to think about how many items you use that rely on batteries. Let's list a few such items here: cameras, clocks, flashlights, watches, electronic devices, smoke detectors, and countless kinds of kitchen gadgets.
Related: How To Recharge Alkaline Batteries
There are probably more that you can think of besides those ones, but you get the idea. A lot of the items that we rely upon today are battery powered.
This is why it will be so important to take inventory of the battery powered items that you do have, make a list of the types of batteries that those items take, and then stockpile those batteries.
Candles
If electricity ever goes out, candles and flashlights will become your new best friends for seeing in darkness. Be sure to stockpile matches and lighters for lighting those candles as well.
Cooking Oil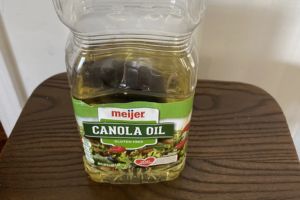 While most people understand the obvious value of stockpiling food, many of those same people overlook additional commonly used cooking items.
Cooking oil is one of these items; we simply use it with so many meals to stop meats and veggies in particular from sticking to pans.
Paper And Writing Utensils
You'll need paper and writing utensils for keeping track of inventory, taking and sending notes to other people, writing directions, or to write stories for entertainment, if you're a writer that is.
Especially if you no longer have access to a computer with which you can use Microsoft Word or Excel, you're going to be dependent on a traditional pen and paper to get your writing done.
Hoard lined paper, notebooks, blank white computer-style paper, pens, pencils, markers, and sharpies.
Honey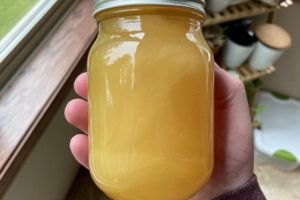 Honey is important to stockpile because it lasts forever and never spoils when stored in the right conditions. When sugar runs out, you can use honey as a sweetener in its stead.
Honey also has an antibacterial effect on bacteria commonly present in wounds.
Paper Towels/Napkins
Think about how often you use paper towels or napkins everyday. Not only do we use paper towels and napkins for cleaning our hands while we eat, we also use them for drying pots and pans after cleaning and to help scrub kitchen surfaces clean.
As you're probably already aware, it doesn't take long to use up an entire roll of paper towels, so be sure to hoard as much as you can.
Duct Tape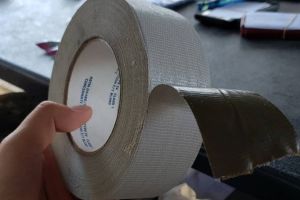 Duct tape is one of the best versatile 'handy dandy' items that you can have.
You can fix countless things with duct tape; for example, you can cover a rip in an inflatable mattress, fix a broken strap on a backpack or messenger bag, fix torn boxes, patch a hose…the list goes on.
Alcohol
Alcohol isn't just for getting loose or tipsy. That's because alcohol can provide a wealth of other important uses as well. It can be used as a painkiller or for sterilizing wounds, for example.
And even if you don't drink, a lot of other people do. That's why it's worth stockpiling alcohol simply because it will be a very valuable bartering commodity in the event of a disaster scenario happening.
Related: 50 Low-priced Items That Will be Invaluable when SHTF
Beer, wine, gin, vodka, whiskey, rum, and tequila will all be highly sought after post-disaster.
Plastic Bags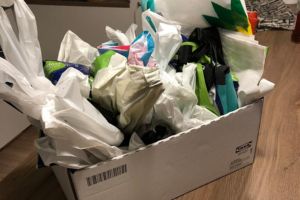 This includes both grocery bags and Ziploc bags. Both are great for storing items, disposing of items, organizing items, and so on.
Just like paper towels, we use plastic bags often in our daily lives and it doesn't take long for a box of Ziploc bags in the kitchen cabinet to run empty.
Salt, Pepper, Spices, And Sugar
Like we talked about with the cooking oil example above, most people understand the value of hoarding food, but less seem to think of the value that comes with additional food-related items.
Salt, pepper, sugar, and spices may not be nutritionally necessary, but they'll help provide additional taste to tasteless foods, which can help keep your morale up.
Tarps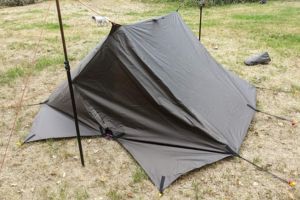 Tarps can be used to help build shelters, collect rainwater, create a barrier in between the insides of your cars and anything you don't want touching the upholstery, such as if you need to put a deer you've shot in the back of an SUV.
Related: 13 Shelters That You Can Build With A Military Poncho
Socks
Most people understand the value of stockpiling extra clothes, but socks are one clothing item that commonly get overlooked. That's because socks wear out faster than other clothing items simply because we walk around in them so much.
Stock up on cheap socks now while you can. In a long term disaster scenario, they'll likely become a valuable bartering item as well.
Vinegar
Like cooking oil, vinegar is another common household cooking item that can fulfill a multitude of uses.
Besides its obvious cooking-related uses, you can also use vinegar to help soothe skin-related injuries such as bug bites and sunburns, killing weeds (just combine with dish soap), and killing bacteria over flat surfaces.
The above items are by no means the only items that you should stockpile for a disaster. But this list has hopefully reminded you of items you may have overlooked yourself just because it may be considered 'strange' to hoard these items. And while it may seem strange now, you'll thank yourself for hoarding these items when disaster strikes.
For the next step, start to stockpile some of the above items little-by-little. Even if you buy just one or two items a week to add to your stockpile, you'll be surprised at how fast your stockpile will grow.
Additionally, be sure to continue thinking about items outside of this list that you think would be very valuable in a grid down disaster as well. You likewise might be surprised at how many additional items you come up with.
You may also like: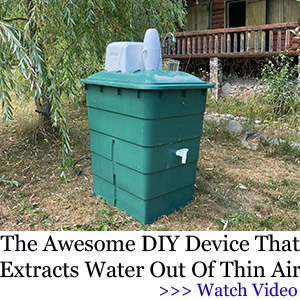 How To Identify Animals By Their Tracks (With Pictures)
Why You Should Never Hide Your Stockpile In Your Basement (Video)
Veggies You Only Plant Once And Harvest Forever
12 Native American Remedies That We Lost To History
DIY Solar Water Heaters To Cut Down On Energy Bills