The most common batteries on the market for small electronic devices are alkaline batteries. When these hit the market in the 1960s they revolutionized battery-operated electronics. Compared to the zinc-carbon "heavy duty" batteries they replaced, alkaline batteries have almost three times the energy density by volume, more than making up for their higher cost.
But alkaline batteries have another feature, which makes them even more attractive from a prepping and survival point of view; they have a very slow shelf discharge rate, making it possible to store them for long periods of time without them losing their charge. In fact, the major manufacturers of these batteries are now saying that they have an incredible ten-year shelf life.
The one drawback alkaline batteries have always had is that they have not been considered to be rechargeable batteries. All my life I've heard that they can't be recharged. While there are now some "rechargeable alkaline" batteries on the market, their cost is high and they can only be recharged a limited number of times, unlike Ni-Cd or Li-Ion batteries.
The problem with recharging alkaline batteries is the same problem which affects many other kinds of batteries – heat. When batteries overheat they tend to swell, splitting the cases and leaking their electrolytes. Once that happens, they are worthless. If it happens when they are installed it can even damage your equipment.
Heat can also be a hazard when recharging Lithium-Ion batteries, which has prompted manufacturers to develop new technologies for recharging them, especially for the fast turnaround contractors need for their cordless tools. These newer methods of charging are carrying over to other areas, such as creating the means to safely and effectively rechage alkaline batteries.
Related: Which Batteries Are Best for Survival Situations?
Charging Alkaline Batteries
New battery chargers now exist which let you recharge alkaline batteries without them overheating. They do this by pulsing the electric charge into the battery, giving it a chance to recover and cool down. These chargers are available in a variety of capacities and prices, depending on your particular needs. I've seen ones which will charge as many as 16 AA batteries at a time, so that you always have charged batteries on hand.
But what if you don't have one of these newer chargers; can you still charge your alkaline batteries with a "normal" battery charger?
The answer to this question is (surprisingly) yes; but you do have to be careful. Since the problem is heat, you have to ensure that your batteries don't overheat during the charging process. This means cycling the charger on and off to allow the batteries to cool.
I suppose it would be most efficient to build some sort of circuit that cycles the charger on and off, just like the alkaline battery chargers use, but that could be a bit complicated. Rather, I would place the charger close to wherever you are working, where you can reach over and turn it on and off, or unplug it if necessary, allowing the batteries to cool.
This will add to the overall charging time, but most of us have enough dead AA or AAA batteries sitting around that we could easily make a regular habit out of charging them, giving ourselves a bank of charged batteries to work from. Since alkaline batteries self-discharge slowly, they would then stay charged while sitting in a box on the shelf.
Get The Most Out Of Those Batteries
But there's another way to get more use out of your alkaline batteries than just depending on recharging them. That's to deep cycle them before recharging.
When we're talking about alkaline batteries, we're usually talking about AA, AAA, C and D cells. All of these produce a nominal 1.5 volts. Typically the electronic devices they power hold more than one battery, connected together in serial to boost the voltage.
The most common sizes today are AA and AAA batteries, with four batteries usually being used together to produce a nominal 6 volts. If we assume that the device they are being used in runs at 5 volts (the same power output for a USB charger or USB port on a computer), then those batteries are considered "dead" when they are at 1.25 volts. But that doesn't mean that they can't produce any electrical power at all.
To get back over that 5 volt threshold, so that the device the batteries were running works, we either need to recharge the batteries, replace them, or hook more of them together. This third option is actually much easier than you would expect. All that's required is an eiht-bay battery holder. These can be purchased from any electronics parts supply company. Two different styles are shown in the pictures below.


Eight "dead" AA batteries will produce 9.6 volts, well over the 5 volt threshold we need. The extra power won't cause any problems, as the device's internal voltage regulator will adjust it. Even so, you could use 6 batteries, rather than 8, producing 7.2 volts. The extra two slots in the battery holder can be filled with "dummy" batteries made by cutting dowel rod and covering it with aluminum foil. Sorry – nobody makes holders for six batteries, for some reason.
In addition to the battery holder you'll need a way of connecting it to the device. This means using a 9 volt battery clip, like in the photo below, and soldering the appropriate sized connector to the other end, to fit the device you want to use the battery pack with.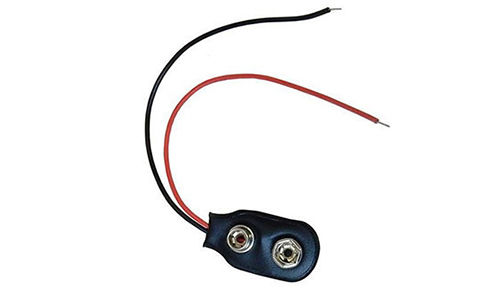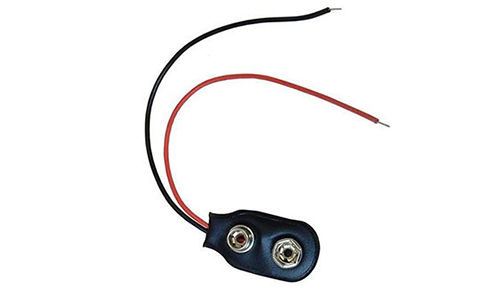 Another option is to connect a Female USB connector to the battery holder, allowing the unit to be used as a phone charger or for any other device which will run off of a USB port, either for charging or for operation.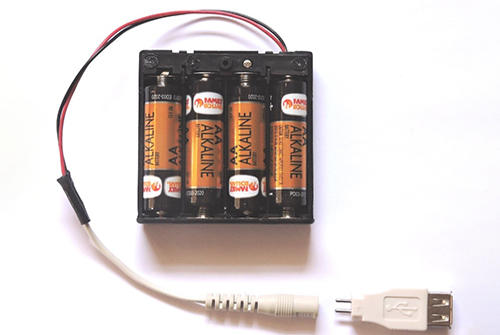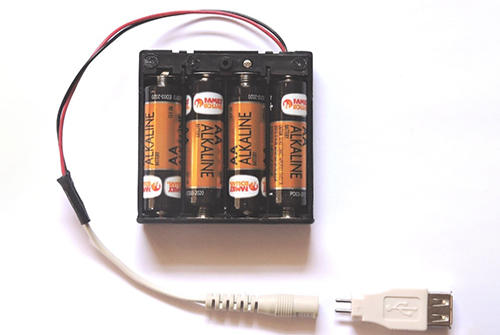 You can also use dummy batteries made of dowel again, this time without the foil covering. You'll need two, each with a metal cover at one end; connect the wires from the battery pack to these covers. Now put a dummy in the first and last bays in your device, with the connections from the positive and negative terminals of the holder contacting the appropriate terminals in your device.
Please note that it is still possible to recharge these batteries, even after drawing them down beyond the point where they'd usually be "dead". The only difference is that it will take longer for the battery to recharge, as the starting level will be even lower than normal.
You may also like: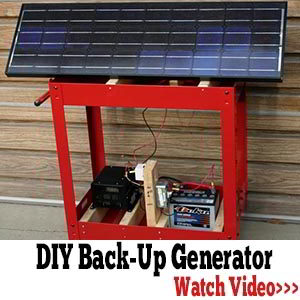 Turn a Car Battery Into an Emergency Power Source For the Home

7 Actions to Take Immediately Following an EMP Strike  (Video)
9 Places Where You Can Find Energy After An EMP
The Battery That Can Power Your Home Completely Off The Grid