Types of ham radios
Ham radio is a diverse hobby that includes a wide variety of interests, and it's also very useful for preppers. Shortwave and very high frequency (VHF) radios are very flexible communications systems, and unlike cell phones or anything to do with the internet, they don't rely on any other infrastructure. It doesn't matter what's happened to the world; if you and the person you want to talk to both have a working radio, you can talk.
Ham radio is a licensed service and you'll need to obtain a license to transmit on the amateur bands, though you can listen as much as you want without one. Fortunately for prospective hams, the FCC dropped the Morse code requirement for the license test several years ago and released the question bank. There are also many low-cost resources available to help you get your license, such as free flashcard banks for all three license classes at hamstudy.org, available to you.
If the SHTF, obviously nobody's going to be checking if you have a license or not, so buying a radio and storing it against the day it's needed is an option. It isn't one I'd recommend, though. The best way to ensure you know how to get the best from your radio when you need to is to use it regularly – so it's better to get a license and put in some practice now, when it isn't urgent.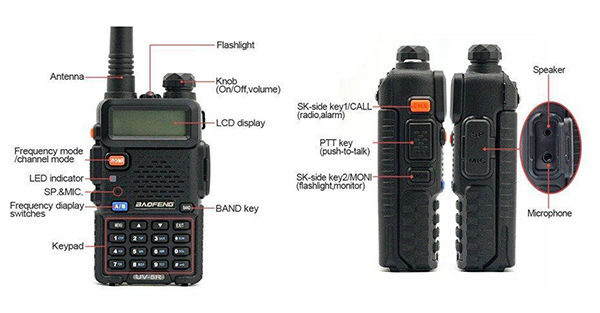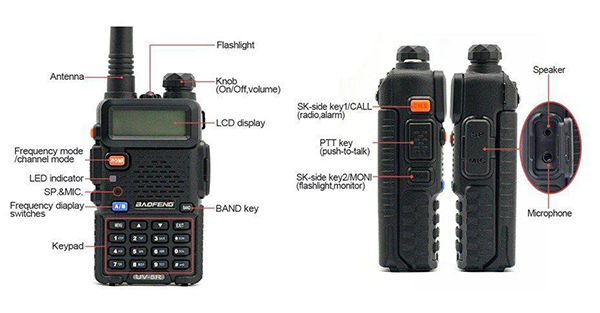 Related: The Ten Cent Modification You Can Do to Double Your Radio's Range
VHF/UHF handheld radios
The VHF/UHF bands consist of frequencies anywhere from 30 MHz to 3 GHz, primarily covering the 2m band from 144 – 148 MHz and the 70cm band from 420 MHz to 470 MHz, though some base station radios may also cover the 6m and a few handhelds cover the 1.25m band as well. Of all the ham bands, 2m is most popular, as it shares the reliability and ease of use of the nearby FM radio, aircraft, marine, and police/emergency bands. Handheld transceivers (HTs) like the ubiquitous Baofeng UV-5R are inexpensive and base stations that double as repeaters are easily set up. The popularity of these bands has resulted in several manufacturers offering base stations and handhelds at various price points and with various feature sets. After using radios like the UV-5R, you may find that you want to upgrade to a Yaesu, Icom, Kenwood, or similar radio – just make sure to familiarize yourself with your equipment before a SHTF scenario occurs.
Much of VHF/UHF's utility comes from the extensive repeater networks spread across North America and Europe, but don't rely on that in a SHTF situation – assume you'll only be able to communicate inside the range of your own radios.
For our purposes, I'll assume you're using a UV-5R and have access to a programming cable. You can program local repeaters.
Related: SHTF Survivalist Radio Lists
HF base station
For all their virtues, VHF/UHF radios are largely limited to line-of-sight propagation and extensive repeater networks need to be maintained to usefully extend low-power handhelds – this infrastructure, while somewhat more robust than phone lines and cell  towers, could still be damaged in a disaster and sever long distance communications essential for keeping in touch with other survivors who may be several states away. HF, also known as shortwave radio, is extremely wireless – used to communicate directly between original transmitting and receiving stations, it requires no fickle medium except for the ionosphere, used to reflect space-bound radio waves back to earth.
For getting started in HF/shortwave radio, it's helpful to have a good shortwave receiver on hand for testing purposes.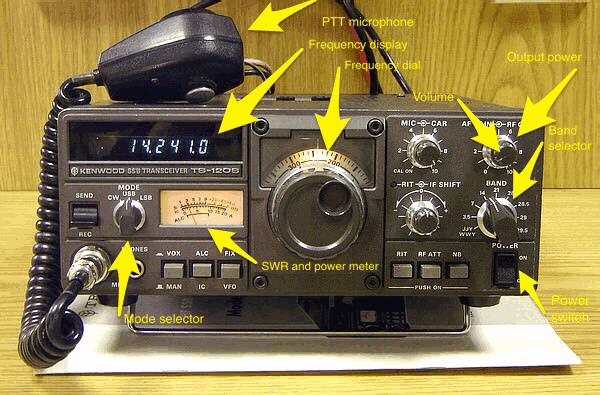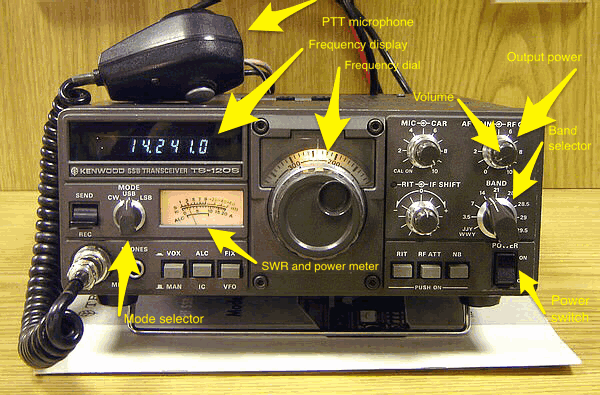 To get started, turn the power supply, antenna tuner, and transceiver on with the power switch and observe the current band and frequency settings. Set the band and mode selector to the Adjust the volume, marked "AF-GAIN", until you can clearly hear noise; then, simply listen for a few minutes. If you don't hear anything, slowly turn the dial and continue to listen. Sometimes you will hear just one side of a conversation because the other station is too far away to hear under the current conditions; other times, far away stations have huge antennas and can hear each other (as well as anyone interrupting) even though you aren't able to hear them. In either case, make sure your station is working before concluding that no one is talking on the radio.
Protecting your station
HF radios require more attention than VHF radios, needing an effective grounding system and a 50 ohm load to be able to transmit without damaging the final capacitors or other components. Never transmit without an antenna or dummy load to avoid overheating and damaging the transceiver's final capacitors and other components. Large antenna systems can act like lightning rods and even RF and/or mains grounding rods near a lightning strike can bring damaging voltage spikes to radio communications equipment. Disconnect your antenna, power supply, AND grounding system when not in use to prevent lightning damage. It's also a good idea to disconnect the microphone, CW key, and other input devices when you do this so that the transceiver does not transmit without a load.
Besides thunderstorms, damage to HF radios can also occur from geomagnetically induced currents following solar weather events like coronal mass ejections and electromagnetic pulse (EMP). Encapsulating the radio's components within a metal enclosure goes a long way towards protecting equipment.
Related: The Ultimate Survivalists Guide to Ham Radio
HF Communications Techniques
The audio quality from a SSB radio is poor at best and can become unintelligible when conditions are degraded, so radio operators developed a phonetic alphabet to formalize the exchange of information. Hams call each other with the phrase "CQ", which means "calling all stations" The exchange will look like this:
Station KM2XXA tunes to a frequency and listens for several seconds
KM2XXA: "Is the frequency in use?"
If no response:
KM2XXA: "CQ, CQ, CQ KM2XXA in New York. CQ, CQ, CQ KM2XXA in New York. CQ, CQ, CQ KM2XXA in New York"
KM2XXA waits for several seconds …
KM3XXB responds to the call:
KM3XXB: "KM2XXA, KM3XXB Pennsylvania, KM3XXB Pennsylvania, copy now?"
KM4XXA: "KM3XXB, I read you five-niner-niner. How are things in Pennsylvania?…"
You may also like: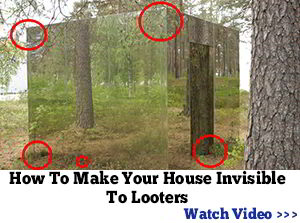 Quick and Easy Cheat Sheet to Learn How to Operate a Ham Radio
How To Communicate After An EMP (Video)
Why People Will Happily Line Up to be Microchipped Like Dogs