How to Make Matzo Bread With a Long Shelf Life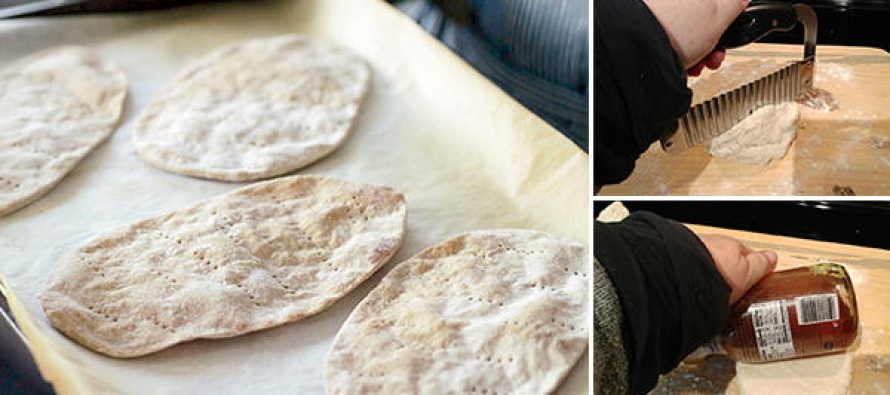 As most preppers know, stockpiling foods with a decent shelf life can be a challenge, as well as redundant. Not all foods do well long term, such as bread. So, the thought of having any kind of bread is not always considered.
However, there are types of bread that will survive for a long time and require very little effort when making it. Matzoh bread is one of those and has been around for centuries.
What is Matzo Bread?
Matzoh, aka matzo or matzah, is an unleavened bread with the main ingredients being water and flour. If you purchase it at a store, it often resembles light brown crackers. Homemade matzoh can vary in size, shape, and even the texture. The flavor is often on the bland side, and slightly more chewy than a cracker, and is commonly served with jam or honey.
As a staple in the Jewish circle, it is commonly served during Passover. Most other traditional types of bread require time to let it rise before baking. However, it is said that when many Jews left Egypt, they did so in a hurry. Those who were making bread decided to bake the dough as is, rather than take the time to let it rise. Since then, matzoh became a tradition for many people at Passover time.
And, it is a very durable product. Store-bought packages of matzoh bread have been stored for years without spoiling. However, when you make your own, it allows you to know just how fresh each ingredient is that goes into it.
Related: How to Tell When Your Canned Foods Become Spoiled?
How to Make Matzo Bread
It's not a long drawn-out process to make Matzoh bread, as it can be with many other types of bread. It can typically be made in under 20 minutes. That's important for a prepper, especially if a situation demands that you work quickly to get it made. And with just a few popular ingredients, everything you need to make it is most likely already in your home.
Here is what you will need:
2 Cups of all-purpose flour
1 tablespoon olive oil
1 teaspoon kosher salt
¾ cup of water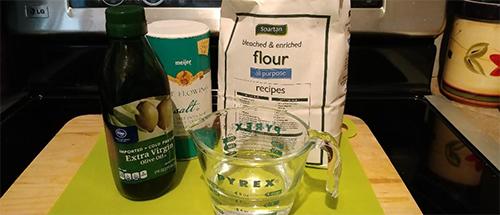 And, the instructions are also minimal. Follow these simple instructions, and you will have a fresh batch of matzoh that will stay good for at least 2 years, if stored properly…which I will address later in the article.
#1. Preheat the oven to 400 F.

#2. Combine all the ingredients in a large mixing bowl. And mix well.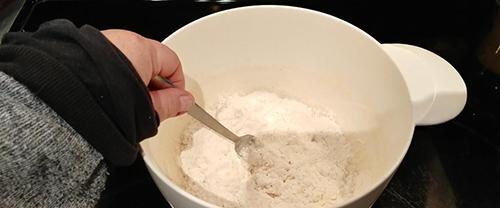 #3. Sprinkle a light dusting of flour to your workspace, place the mixed dough on top of it, and knead it thoroughly.

#4. Divide the dough mix into 4 (or more) equal-sized portions to make it easier to work with.

#5. Roll the dough, either with a heavy rolling pin or heavy jar dusted with flour. The shape does not matter. Roll it until it is very thin, but not transparent.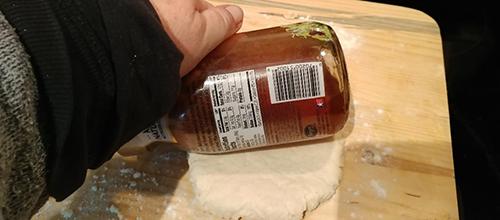 #6. Poke several holes in the dough with a fork, to help prevent it from puffing while baking.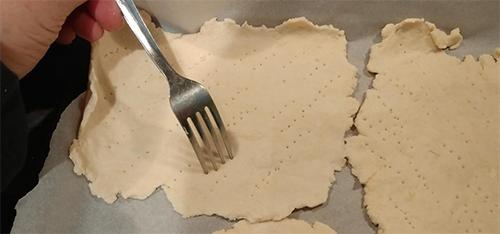 #7. Bake for 2 minutes, then flip over to bake the other side for another 2 minutes.

#8. Once they are out of the oven, let it cool before eating or prepare for storage.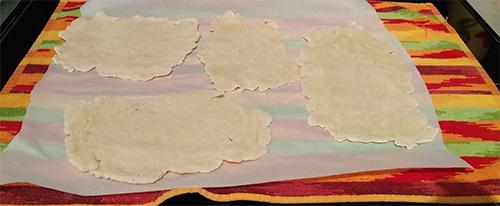 How to Store Matzoh for Long-term
This part is also easy. Just take the following steps to keep Matzoh bread good for at least 2 years:
#1. Store any uneaten Matzoh in an air-tight container, which will prevent it from getting stale and protect it from critters and insects.

#2. Place the container in a dry and cool place, making sure moisture does not reach it.
#3. If it does get stale, place the matzoh in the oven for no longer than 5 minutes.
Matzoh can also be made out in the wilderness with flour, water, and fire. As in the above directions, the cooking time will be quick. So, keep an eye on it.
You may also like: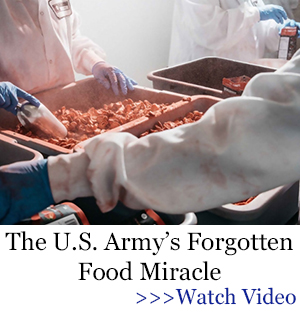 How to Make Emergency Survival Bread
These Driveway Weeds Have Pain-Killing Properties (Video)
Amish Friendship Cinnamon Bread
Amaranth Superfood- Storing And Using It For Survival