If you've never done it before, making bread can seem a bit daunting, prone to disaster at every turn. It's not really so bad as all that, though. While it's obviously more time consuming to make bread from scratch than it is to buy it, learning how could make your life much easier if society as we know it ever collapses.
You see, there's a reason that bread has been a dietary staple for eons, long before food came from grocery stores. For one, it's satisfying. Bread fills us up and gives a sense of satiation due to its high carbohydrate content. Carbs, while demonized by today's fad diets, are a fast way to get energy. It contains many vitamins and minerals we need, too. Bread is also flexible in its formulation. It can be made from the most basic ingredients with little special equipment. Its history traces back to the Stone Age, where tools of all kinds were simple and few and far between.
Related: How To Build an Earthen Oven: DIY Easy Tutorial With Pictures
In today's society, the art of baking bread has become something of a specialty as bread is so readily available on supermarket shelves. The Amish in many places have maintained their tech-free, non-consumerist lifestyle, and therefore continue to make their own bread. Here are the 5 lost survival lessons I learned from the Amish.
Bread Basics
There are several types of bread, including batter bread, sourdough, and yeast bread. Batter bread is more cake-like and you don't need to allow it to rise before baking. Sourdough bread uses what's known as a starter, which you can create by allowing flour and water to ferment, to help the dough rise, creating a loftier bread. Sourdough is an ideal type of bread to make in a SHTF situation because you only need the most basic, easily obtainable ingredients, but starter takes time to properly ferment and you have to continue feeding it so that the fermentation process continues. There is no shortcut, unless you can talk someone into sharing some of their starter, which you'll still need to feed. The famous Amish Friendship Bread is made using a basic sourdough starter like this, hence the name. Women would share their starter with friends and family. Yeast bread uses, you guessed it, yeast to help raise the dough. We're making a yeast bread here, but the yeast in this recipe can easily be replaced with a sourdough starter.
The great thing about baking bread is that once you understand the basic science behind it, you can make adjustments to the process and recipes as you see fit. This flexibility makes it a great skill for survival situations.
This particular recipe is great as an all-around bread. You can cut down the sugar some if you're looking for a more savory bread.
Getting Started
For this yeast-risen Amish sweet bread, you will need the following:
2 cups of warm water (110° F)
2/3 cup granulated white sugar
One packet dry active yeast
2 teaspoons of salt
¼ cup vegetable oil
6 cups white flour
Now, time to get down to the business of learning to make Amish sweet bread.
Put sugar and warm water in a bowl, stir until dissolved. Now add the yeast packet. Let it sit until the mixture becomes foamy on the top. This means that the yeast has proofed and it's ready to bake with. If your yeast doesn't begin to foam up within about ten minutes, it may not be active anymore, or your water may be too cool or too hot. To get your water at the right temperature without a thermometer, put ½ cup of water in the microwave for one minute and add to the other 1 ½ cups of room temperature water. This should put it at right about the correct temperature, and if that doesn't work, the yeast is likely no longer active. Yeast doesn't live forever, so you may need to buy new. Carefully store yeast you've bought so that it's not exposed to extreme temperatures or moisture.
If you're using sourdough starter, this step is essentially eliminated and replaced with the creation of the starter. You'd simply add moreliquid and sugar to a measured amount of starter, and then continue on with the directions.
Once the yeast mixture is proofed, add the oil and salt and stir.
Now, you'll need to add in the flour, but not all at once. Mix it in one cup at a time, making sure it's well incorporated before adding the next cup.
Put the dough on a floured surface and knead for a few minutes until smooth. Kneading is essentially just smooshing and squeezing the dough, mixing it by hand. This abuse helps give the dough elasticity by stretching the infamous gluten fibers until they become more structured.
Place the dough into an oiled bowl. Turn it over to coat the dough ball with the oil. Now, cover the bowl with a damp cloth. Tea towels or flour sack towels are perfect for this. Leave it to rise until it's doubled in size. It should take about an hour, but it is really dependent on how active the yeast is and how well suited the environment is for raising bread.
Punch down the dough and divide it into two equal parts.
Form the dough half into a loaf-like shape and place each in a 9×5 loaf pan that has been oiled.
Allow the dough to raise again until it doubles in size, or until it fills the pans.
Bake in a 350° F oven for 30 minutes.
If you'd like, butter the top of each loaf while it's still hot.
Let the bread cool in the pans for ten minutes or so. Then, remove the bread from the pans by turning them upside down over a baking rack. Turn the bread right-side up and allow it to cool completely.
Slice the bread carefully. This is one of the biggest challenges with satisfying homemade bread. There's a reason for the expression 'The greatest thing since sliced bread'. To get neat, non-squashed slices, use a sharp, serrated bread knife, or even employ an electric knife.
Baking bread isn't as hard as it may seem from the outside. Once you've practiced up a bit, it can be simple and rewarding, so long as you're willing to wait a bit for the fantastic, delicious finished product.
You may also like: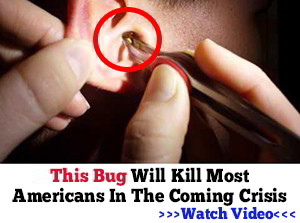 Pioneer Recipes That Survived The California Trail
Why Walmart's are Closing all Over America (video)
Six Primitive Traps For Catching Game In The Woods