Preserving a glut of fruit is easy compared with other foods – who doesn't love jam? But there's another delicious way of using up excess fruit for store-cupboard storage; fruit leather.
Fresh or Canned Fruit
Great for the kids to help with making (and eating!), fruit leather is easy. Use the fruits you have – most soft and hard fruits are suitable – but try to include an apple or two in the mixture, as the pectin helps the leather to set well. You can even use canned fruit for this recipe. Peel apples and pears if you wish, but there's no real need.
Add Sugar if You Like
You can skip the stage of cooking the fruit before blending if you like, but pre-cooking the fruit does give a sweeter and more pleasant taste. If your fruit isn't sweet enough, add a pinch of sugar, but remember the natural sugars in the fruit will become more concentrated as they dry out in the oven.
The Way Our Grandparents Did It
The old way of making fruit leather involved letting the pureed fruit dry slowly in the sun. Give this a go by all means, but for the purpose of this recipe we're sticking to the oven method.
You'll need:
Ripe fruit, washed and patted dry. Strawberries, blueberries, plums, apples and pears all work well.
Sugar (optional)
Oil, to grease
Method:
1. Pre-heat oven to 120 degrees. Chop your fruit into small pieces.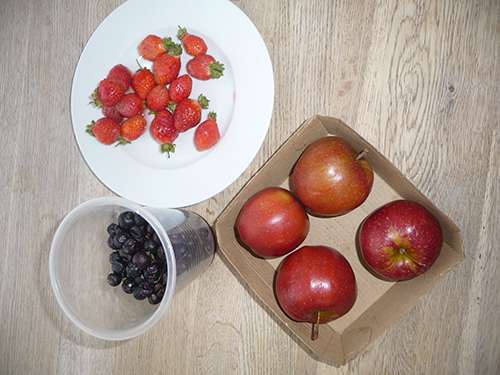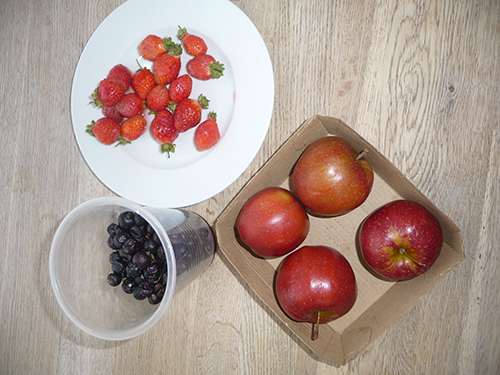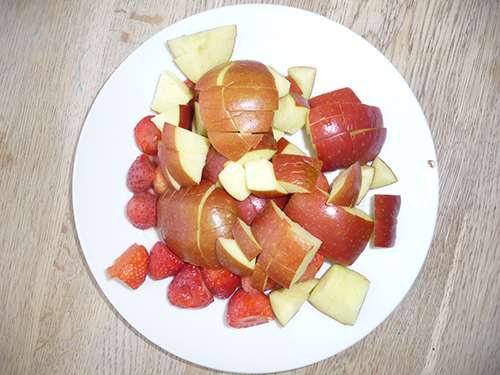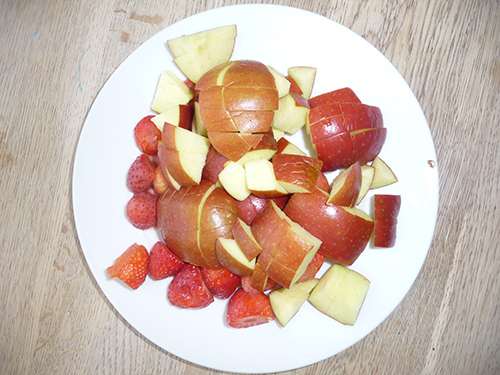 2. Place in a saucepan over a low heat with a splash of water for around 10 minutes, until fragrant and softened.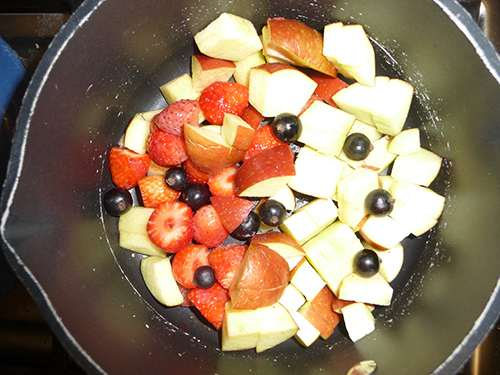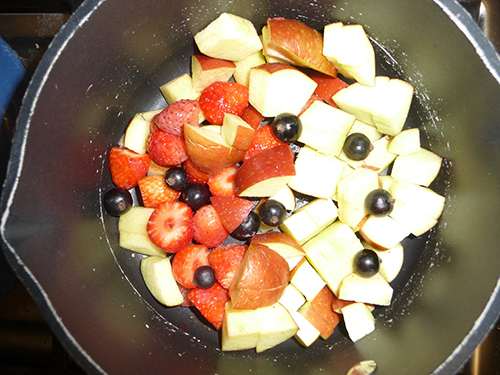 Related: How to Grow Fruit All Year Round
3. Place into a blender or food processor and pulse until smooth. Strain the mixture if you really don't like tiny seeds such as raspberry pips in there, but otherwise don't bother.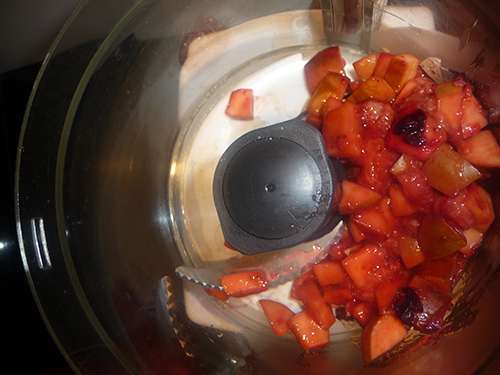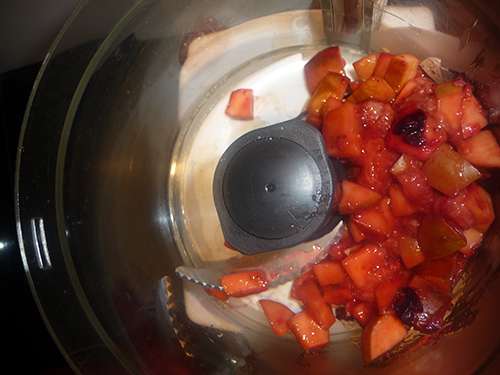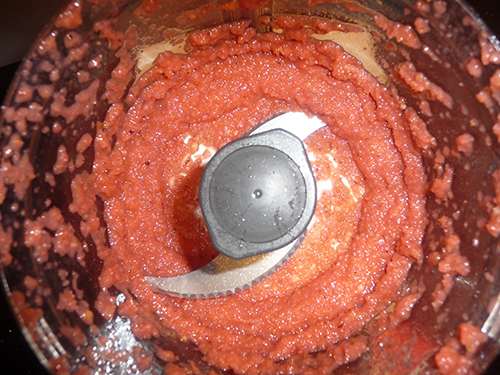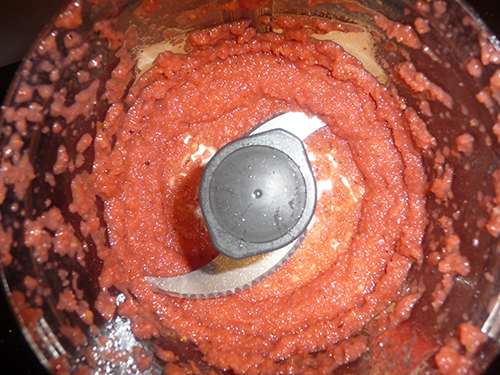 4. Spread thinly and evenly onto a baking sheet lined with lightly oiled parchment paper, and place in the center of the oven for between 4 – 10 hours. Different ovens vary tremendously, hence the wide range.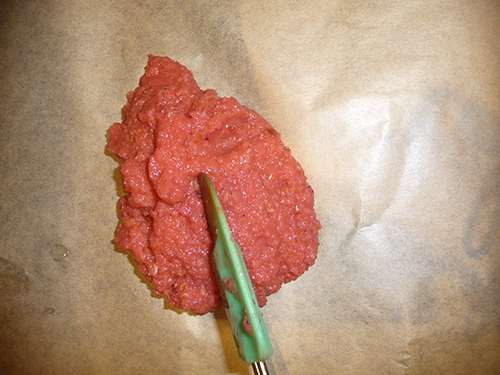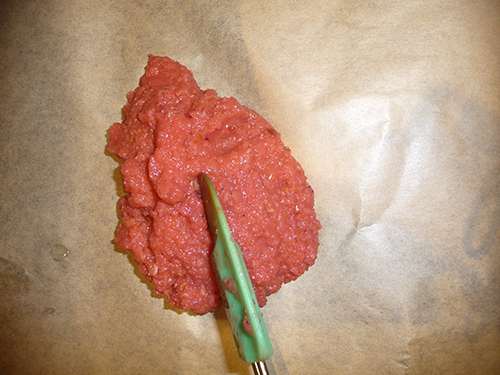 If you know yours is a 'hot' oven then cut the drying time. Either way, keep checking the leather as it dries out – it's surprisingly easy to leave it too long!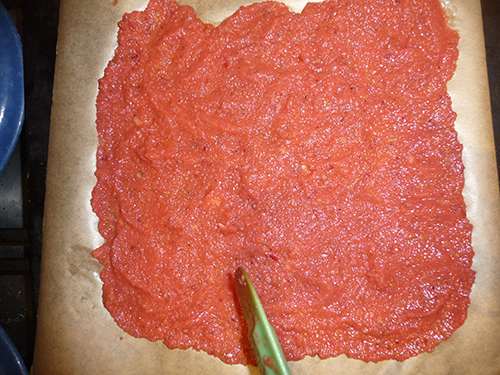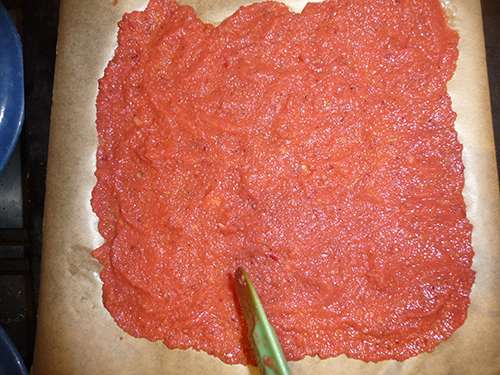 5. When dry to the touch and not tacky, peel away from the parchment paper and allow to cool. Carefully cut into ribbons as broad or narrow as you like, turning over the strips to ensure both sides are dried. Roll up loosely and store in a plastic or paper bag, clipped with a peg.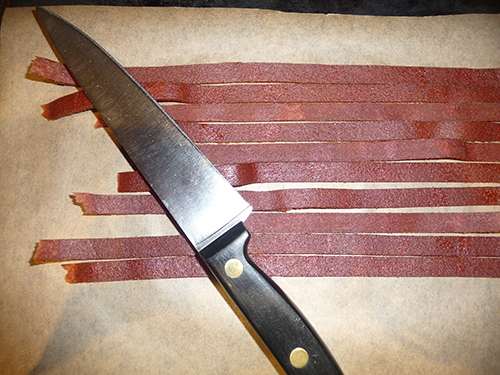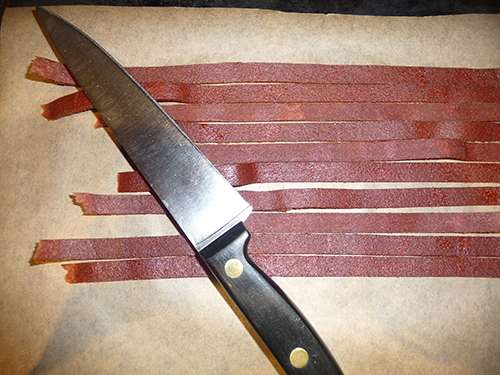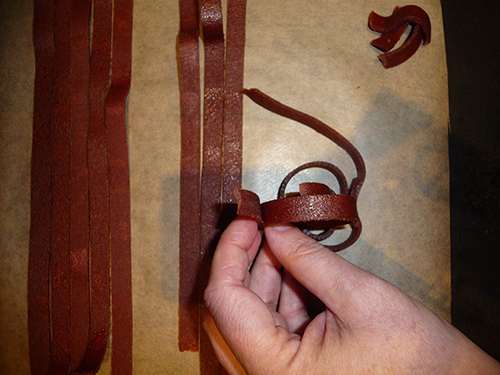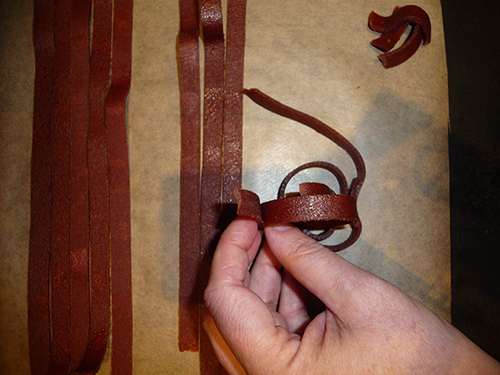 Storage
As well as adding to your store cupboard supplies, these sweet and healthy snacks are ideal for travel or camping out.
A natural energy boost, fruit leather will store at room temperature, out of direct sunlight, for around two months. You can keep them for longer in a refrigerator, where they should be good for up to six months.
Unless the grandkids find them first, that is…
You may also like: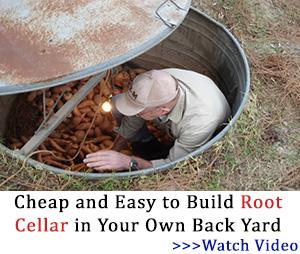 When Grocery Stores Go Empty; A Back Door Shopping Strategy
10 Things Cowboys Carried With Them in the Wild West to Survive (Video)
How to Keep Eggs Fresh for a Year with Isinglass
DIY Chicken Tunnel (Step-by-Step Guide)