The average meal for two in a typical NYC restaurant is $102.60.
I wondered how much food I could buy with that same amount of money to add to my stockpile.
Here's how I bought and stored 44 days' worth of food containing 2,400 calories a day. I added 100,000 calories to my stockpile with just five types of foods.
This was actually the first time I tried this type of preservation, but I did a lot of research for it.
First, I bought corn and red beans from a local farm and the rest of the products from Amazon and Walmart because I wanted to choose the best quality for the buck.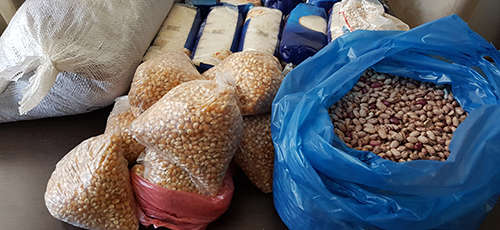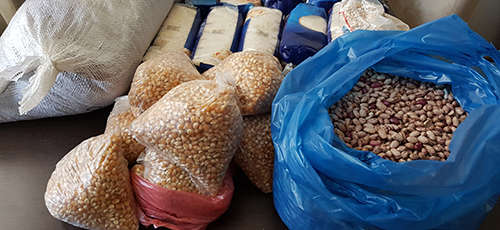 Also, I made sure I had oxygen absorbers that were appropriate for two-liter bottles. As I read on Amazon, the 300cc Oxygen Absorbers are the best for this. I bought a pack of 20, and I had used almost all of them after opening the bag. The price for this was $8.99.


Related: 50 Days of 'Survival' Calories with Rice and Beans
How I Preserved Them
I made sure the bottles were clean and dry. I put the products separately, one by one, into big bowls and then took a cup and poured them in the bottle. For the beans, you should pour them slowly so that they don't get stuck in the funnel.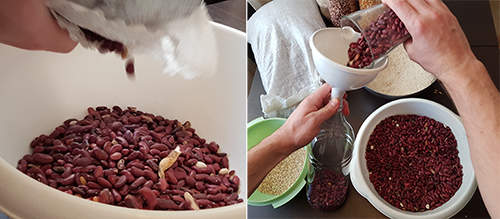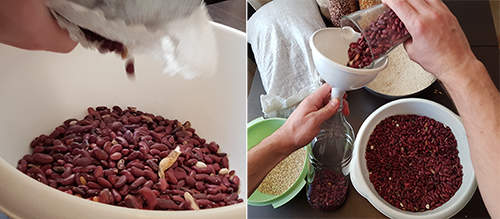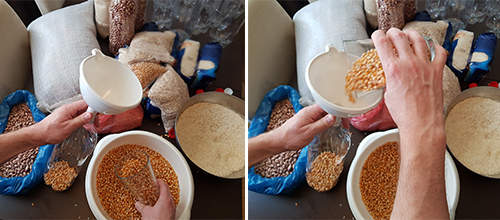 From time to time, I hit the bottle on the table to make more space in it.
I filled every bottle until only a small space remained on the top for the oxygen absorbers.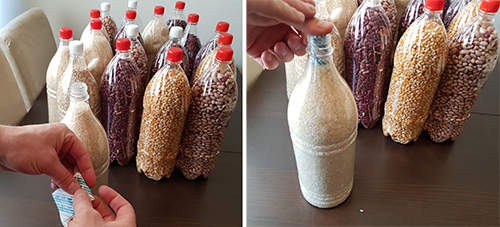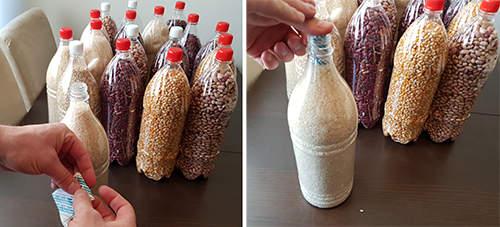 The bag of oxygen absorbers must be opened at the end so that their effect will not fade. I rolled up the oxygen absorbers, put one in each bottle, and stored them in a dark room with little humidity and a medium temperature (around 70°F).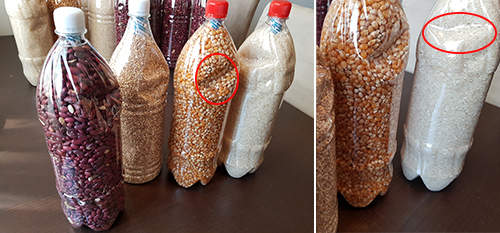 How Many Calories Does One Person Need?
I chose more than 2,000 calories a day after reading a comment from Left Coast Chuck in a previous article. I really couldn't say it better than he does:
Before you spend your hard-earned money on buying "emergency food" be sure to check the total caloric content of the package you are contemplating buying. Divide the total caloric content of the bucket or box or whatever by 2,000. That is the number of calories you need on average per day. The number varies, but below 2,000 calories per day, unless you have an especially slow metabolism, are a thin, small woman or an old guy like me, you are going to need at least 2,000 calories per day. You will need more if you are chopping wood, hauling water, fending off bad guys or bugging out carrying a 50 pound pack. When you have divided the total calories in the bucket by 2,000 that is the number of days that bucket of food will support, not the month or six weeks that the advertising says it will support.

If you eat fewer calories than you need to sustain, your body will go into starvation mode. Your metabolism will slow. You will become lethargic, finding it hard to do the normal chores you know you must do. You will find your thought process significantly slowed down. It will be hard to concentrate on what you must do. You will make dumb mistakes.                                           
So I should be good with 2,000 calories a day, but I chose 2,400 because I might have to put a lot of effort into doing the daily chores.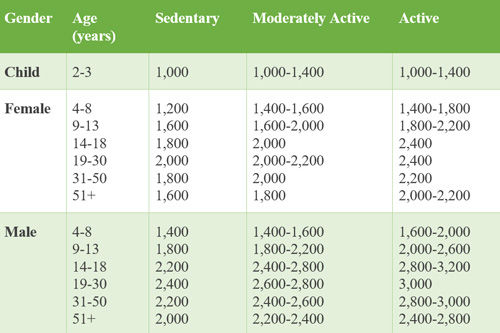 For the amounts I bought, I calculated the number of calories per cup and the total cups per product.


This is how I found out how many calories I have in my stockpile.
613 * 81 + 670 * 21 + 199*76 + 500*28 + 400*33 = 49,653 (red beans) + 14,070 (pinto beans) + 15,124 (white rice) + 14,000 (corn) + 13,200 (wheat) = 106,047 calories
2,400 calories/day means I will have food for ~ 44 days
You may also like:
How To Preserve Beef in Glass Jars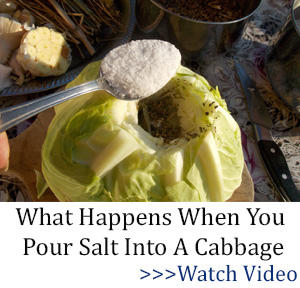 3 Food Items to Hoard (Video)
What is Your Favorite Food to Stockpile?
14 Must-Have Canned Foods You Didn't Know Existed