Novels about survival and handbooks are helpful, but history is one of the greatest teachers. In studying survival techniques, I decided to look at some of the historical sieges and how residents survived. One of the most tragic events in history was the siege of Leningrad, claiming over one million lives, mostly from starvation. Also known as the 900-day siege, it has much to tell us about how and why people survive.
Leningrad Prepares for War
When the war began, the people of Leningrad expected to fight, and many did join the army. Women and children left behind practiced hand to hand combat in preparation for the war. Unfortunately, their fight was ultimately the fight to survive on little to no food or water. Their training failed them and, although they had warning, their preparations were insufficient.
Rationing Began Immediately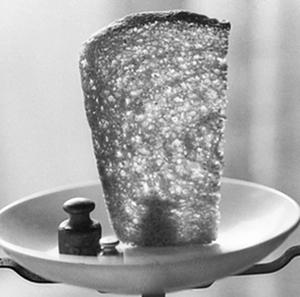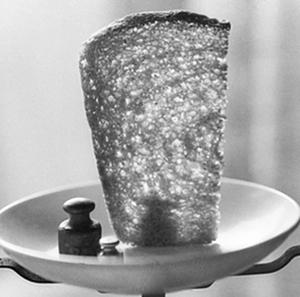 I have had the privilege of reading parts of the diaries of people who survived the siege, and I found the information shocking and motivating. At the beginning of the siege, the city had approximately a 90-day food supply and began rationing immediately.
As days went by, rations shrank. Eventually, a person's daily ration was equivalent to a small portion of bread, about the size of a bar of soap, or a handful of flour—much of it stretched by dust or other non-food items. On some days the markets never opened because there were no rations available.
Within 4 to 6 months, most residents of Leningrad had lost a third to almost half their body weight. The rations were severely depleted, and the people were starving. I found so many stories of families eating foods and non-food items that would normally never be eaten.
Here are only a few examples of how these courageous people survived the 900-day siege.
Berta Zlotnikova, a teenager in Leningrad, wrote:
"I am becoming an animal. There is no worse feeling than when all your thoughts are on food." (Source)
Arkadii Lepkovich, observed:
"Even relations between mother and child, husband and wife, have been made completely inhuman. Fathers would steal bread from their own children. The whole city has become this way because the battle for life has brought despair to every living individual. " (Source)
Valia Peterson, a 13-year-old girl wrote in her diary about her stepfather who have eaten her dog:
"I hated him terribly. Hunger uncovered his filthy soul, and I have got to know him. When my stepfather died I was ready to jump for joy, but I was too weak and did not have enough strength." (Source)
Trading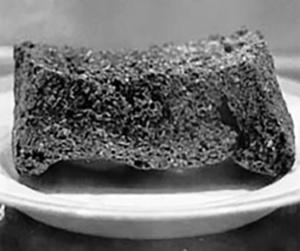 Throughout the siege, I found many stories of people trading their valuables for food. Food was the most valuable item available. I read stories of people trading a gold watch for a small crust of bread, jewelry boxes full of gold and silver items traded for small amounts of food—not even enough for a meal. The markets were dangerous places, if someone suspected that you had food, he or she might do whatever he or she could to steal it from you.
Water
Water also ran out, but fortunately, the city was located near a lake. During the winter, residents melted snow for water. Clean water was difficult to obtain and even after boiling, the water often had a bitter or rank flavor caused by contamination. Many people survived on water alone for days.
Additionally, since so many of the potential non-food items were prepared by boiling, bad water made it even more difficult to eat the strange foods. But eating was necessary to gain enough energy to survive one more day. A clean water supply is necessary for your health.
Smuggling Food In
When the lake froze solid enough to support traffic, people were able to smuggle food into the city across the lake; however, many died in this attempt. They could freeze, fall into the water, be captured or shot for their cargo, or they might run into army factions and die in battle. There was money to be made smuggling, but most who brought food into the city did it to help the starving people. The government brought in as much food as possible, telling smugglers that they were saving lives with every load.
Adulterated Foods
As food ran out, the government, bakers, and consumers began to try to stretch flour by adding other substances. Sawdust and plaster were the most common contaminates. The goal was to fill the stomach and hopefully get a little nutrition in the process.
Hunting
Very quickly the birds, dogs, cats, rats, squirrels, and other animals vanished from the city. Preppers who intend to survive by hunting and fishing should take notice. The entire city and surrounding areas were hunted daily for anything that could be eaten, and animals were highly desirable. If a horse fell, it might be carved into meat portions by people nearby before the owner could even assess its condition.
People were very hesitant to eat their pets, especially when they had been in the family for many years. So, they began trading their dogs and cats with neighbors so that they would have food they could eat.
Eating Non-Food Items
However, none of these strategies were sufficient; people were starving. They began looking through their possessions for items that could be eaten. An old lipstick contained fat that might yield some nutrition. Carpenters glue, library paste, window putty, toothpaste, cough syrup, cold cream and petroleum jelly were quickly consumed. People ate the glue from the bindings of books, then burned the books for warmth.
Wallpaper paste was filling, if not nutritious. Families would peel the wallpaper off the walls and extract the paste from the paper. Some ate it directly from the paper; others would cook it to attempt to extract the paste, then eat the broth.
Any item that contained calories was considered as a substitute food. Fuel sources such as cottonseed cake, animal foods such as cat food, and flax seed grown for cattle were eaten. Fermented sawdust was used to make soup,
I read one story of a family who mixed toothpaste into a batter and fried it in linseed oil to make a sort of pancakes, which they quickly ate. Leningrad residents also made pancakes from face-powder and other ingredients that might yield some nutrition or just fill the stomach for a short while.
Leather items like belts, briefcases, and leather clothing were a valuable food because they yielded a somewhat nutritious broth; and after much boiling, the leather became soft and was made into a sort of pate or jelly that was eaten. I also found stories of families eating fur coats.
In areas where sugar had been boiled and processed, the topsoil was scraped up and sucked on to remove all the sugar that might have boiled over into to soil. The sweetness was extracted, and the dirt spat out.  Where sugar factories, candy factories or warehouses were bombed, the soil underneath was eaten in the same way, sucked on to remove any sugar that may have soaked into the soil.
Scientists at universities and laboratories in Leningrad turned to eating the broth that they used to culture bacteria. Residents collected pine needles, thistles, weeds and other plants to use as food or to extract the vitamins.
There Was Never Enough Food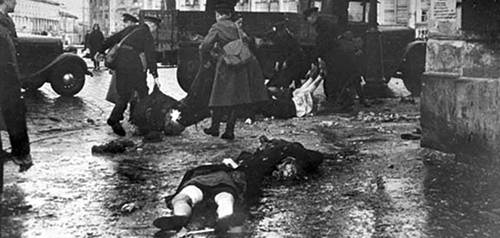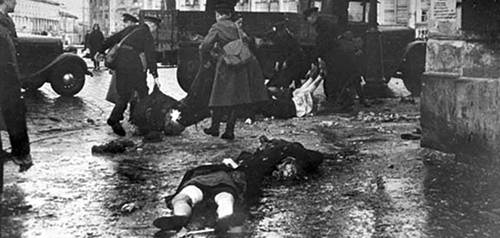 During the siege, residents lacked enough sustenance to fuel their bodies, and they were often weak from lack of food. They learned to slow their actions to prevent fainting and falling. If they fell, they might not have the strength to rise again and might die where they landed. The hunger in their bellies was strong, and they often ate things that they knew were not food, to stop the hunger pangs. Their bodies aged quickly from lack of nutrition and their strength was quickly sapped. Many did not recognize themselves in the mirror. There were stories of people who died in the streets on their way to get their daily ration. It happened so often that people became immune to the sight and stepped around them.
Unfortunately, there were also many stories of cannibalism. Most people abhorred such practices and would rather die of starvation. However, there were others who preyed on the weak.
By the end of World War II, most of the people of Leningrad were near death. Many had given up hope, and some had not eaten in so long that when the food hit their stomachs, they suffered severe agony and sometimes death. When food began to flow slowly into the city again, people were slow to believe that their troubles were over.
Related: 7 Survival Foods Made by Soldiers During WWI
The Siege Ends
However, when the roads opened, and the government began to pass out cabbage and carrot seeds, the people began to celebrate, knowing that they would live. They planted every available scrap of land with cabbages, potatoes, and carrots as they grew stronger from a steady supply of food.
Very few families survived the Leningrad Siege intact. Most lost half their family members or more. The young and the old were particularly vulnerable. In those who survived, the constant lack of food tore many families apart, causing family members to turn on each other, fighting over food.
I hope that these stories have helped motivate you to prepare, as they have me. If you do not have any food supplies put away, consider starting. If money is a problem, buy rice and beans. At bulk stores in my area, I can purchase 50 pounds of rice for under $20. Beans are about $1 a pound in volume. Ideally, you want to stockpile an assortment of food, but the people of Leningrad would have traded most anything they owned for a cup of rice.
You may also like: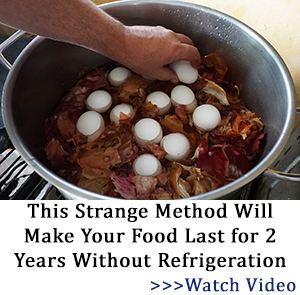 10 Food Lessons from the Great Depression
How To Make Your House Invisible To Looters (Video)
Cracking Open a Ten-Year-Old Bucket of Food
Your Great Depression Era Recipe for Hard Times
15 Weird Foods That Were Common During The Great Depression