Editor's Note:This article is written by Giurgi C. and does not necessarily reflect this website's options and belief in the upcoming election, but it portrays some scenarios that are likely to happen.
---
By Giurgi C.
In my opinion this election marks the beginning of the end for this insane business that has become ELECTIONS. We are just months away from settling on Hillary Clinton or Donald Trump for president. I assure you this is not a dream. At this moment Americans are doing their best to decide which massive political asteroid they would prefer hit the mainland.
I saw this coming about 8 months ago and I realized this election will affect preppers in a very profound way; maybe as profound as Barack Obama's presidency affected the firearms business. Preppers are amongst some of the most informed of all people in the political spectrum. We haven't come to these conclusions about self reliance based on sheer guesswork.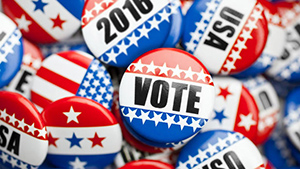 Now the smart money is already hedging bets on this crucial election. Forbes noted that sales of safe rooms and emergency shelters amongst the upper crust of earners are on the rise. It's clear they understand. They are targets based on their income and supposed privilege. Also either candidate has the capability of shaking this nation off its moorings.
That is the cold hard fact. Donald Trump or Hillary Clinton could drive us in two separate but equal collapse scenarios. Donald's overbearing ruling on Muslims and immigrants in general could spark war or civil unrest where Hillary's denial of the aforementioned threats would put more American lives at risk.
If you believed like me that this nation was at a tipping point 8 years ago just think about what this election means almost a decade later. This could be all she wrote. There is nothing saying that America couldn't just become another failed idea tossed on the ash heap of history. It's a terrible thought to imagine future rulers laughing over the idea that man once thought he should be free!
The Donald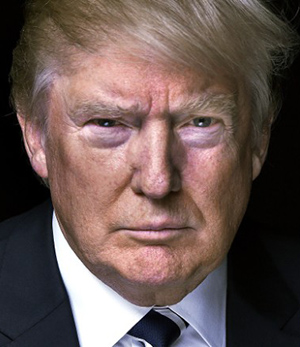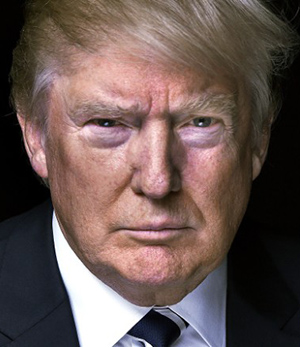 There is no denying the man is driven towards success. Whether his father gave him $5 or $50 million he turned it into an empire that employs thousands. Most of us would have put that money in a high interest account and spent the rest of our lives on a beach.
Still, there are serious issues with his understanding of world affairs and education in governance. Some people think that ignorance is his best asset. However, his limited experience outside of his off color acts is what scares people the most.
Pros:
A businessman who can give us a look into what America run like a business would really mean.
There will be honest and hard dialogue between America and the nations that are less than friendly
Heavy experience in negotiating deals
Not afraid to stand against the corrupt system of Washington
Cons:
His arrogance could push us into war with other nations or civil war
Fiscal conservatism could result in civil unrest in the streets. This is a correction that must happen eventually but for the sake of the violence and death that would accompany it I must consider it a con
Donald Trump has the personality and the arrogance to become the Marcus Aurelius of our great country.
The Clinton Machine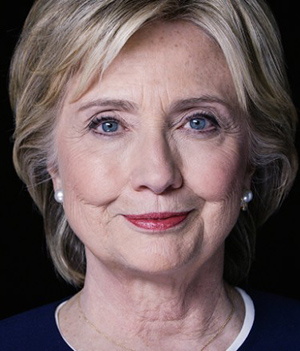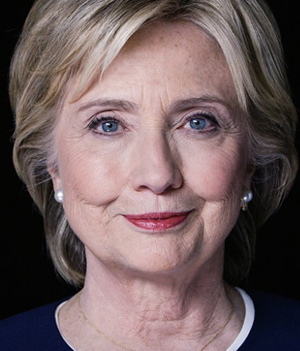 Watching the first debate I quickly came to realize that Hillary Clinton is one of the greatest politicians in American history. This, of course, is a backhanded compliment but it explains much about Clinton and the fear many have of her possible presidency.
Many would like to believe she is the answer in 2016. The distaste for Trump helps. The fact being Hillary is a career politician with a resume of terrifying mistakes that have ravaged the Middle East and compromised our security of the nation. This does not take into account her health and her integrity. How can someone be for the empowerment of women when she has a horny jackal for a husband?
Pros
She has been in governance for a long time and this experience should not be discounted
There is a respectable power that comes with the Clinton name this power may have been forged through corruption and lies but it's still power
Hillary will challenge us to be nicer people to one another. This isn't a bad thing. Only when we are forced to be nice to those that want to kill us does it become a bit too much.
Cons
Hillary will swell the national debt and push us closer to economic collapse
Her inability to recognize and admit the real threats that face our nation will only result in more terror on American soil
She will drive a wedge deeper between the races in our country with her support for this progressive fascism
As a prepper you can expect much of what you believe and much of what you strive for to be watched closely by the government. This will be regardless of who takes office. Your push towards self reliance is a clear and present danger to the status quo. We cannot discount the crash course our country is on and to me it seems like either candidate ushers that collapse in a little faster. Donald will no doubt enact large scale spying operations that will dissolve more of your freedoms in his hunt to stop radical Islam and illegal immigration. Meanwhile, Hillary Clinton will only incite more violence by her ignorance towards the real threats.
Be warned.
THE DONALD TRUMP RISK:
Civil Unrest
Potential Tyranny
War
Under Trump this country will be thrust into conflict whether amongst the citizens or with countries abroad. His arrogance will undoubtedly cause us all issues. At the same time we need to remind everyone who America is! 
THE HILLARY CLINTON RISK:
Economic Collapse
Progressive Fascism
Expansion of Radical Islam
Hillary is a continuation of the last eight years. She will expand government and play on the same themes that are currently dividing us. Hillary will choose inclusion and diversity over the tackling the real enemies of our nation. She will also carry on with the merciless rape of our treasury and plunge us deeper into the trillions of debt.
There will be no winners in November. Each candidate will not only bring their own baggage to a job that is simply too much for any person; they will also be given the keys to a train speeding off the cliff. For too long we have been waiting for a savior. We have approached the ballot box as thought it could solve all of our problems. This country is in trouble and will require the people's actions to repair it. That is why I'll probably vote to make America great again!
You may also like:
Surviving Martial Law: What To Do If It Its Your Town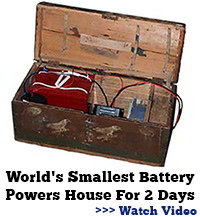 Do You Make These Fatal Mistakes In A Crisis? (Video)
The Best Places in America to Be in The Event of a Collapse
Awesome Places to Hide Your Guns