This article was gladly contributed by Commander Zero.
School starts up again this week, so I need to start doing breakfast. Since I'm incredibly lazy, I want something easy and fast. Cold pizza is my #1 choice, but who can afford that? I figured I'd just have instant oatmeal. Turns out, my pantry was devoid of the stuff. Must have used it all up last semester. Hmm. Well, let's rotate some out of storage.
Sometime around 2006 I ran into a really nice sale on instant oatmeal. As I recall it was a package of ten for a buck. Hey, for brand-name instant oatmeal, why not? So I picked up a bunch.
As I'm sure you are familiar with, instant oatmeal is usually packaged in paper pouches – not the best sort of thing for long-term storage. As always, I turned to my trusty vacuum sealer. Sealed up ten pouches to a bag, sealed 'em up in a bucket, and tucked 'em away. Until today. Let's see what we got.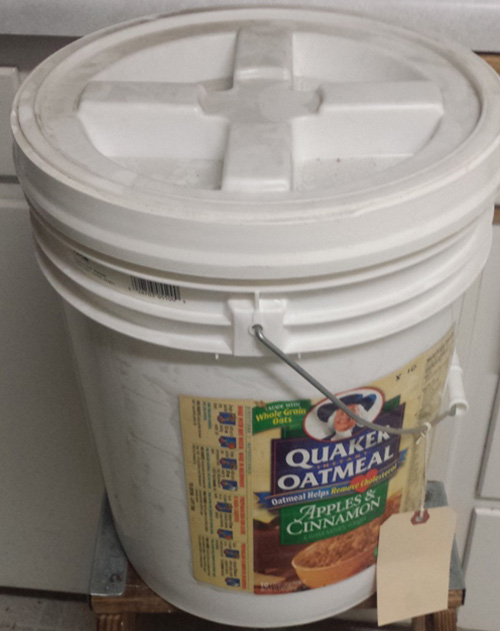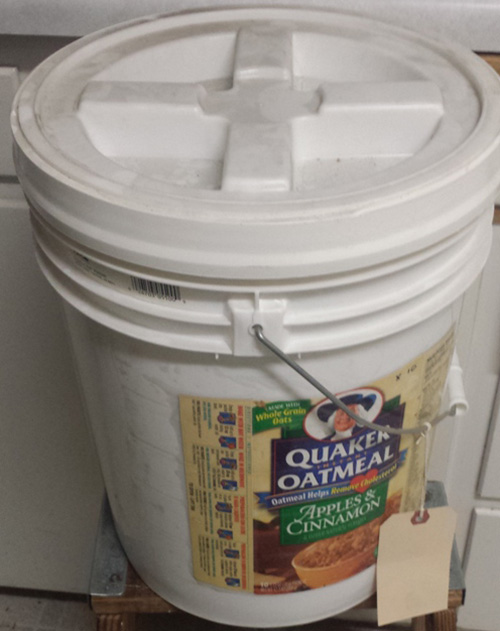 Inspection tag says this was last inspected in 2011. I need to be a tad more diligent about this sort of thing. Every other year should be good. Surface of the bucket is a bit dusty, but that's to be expected.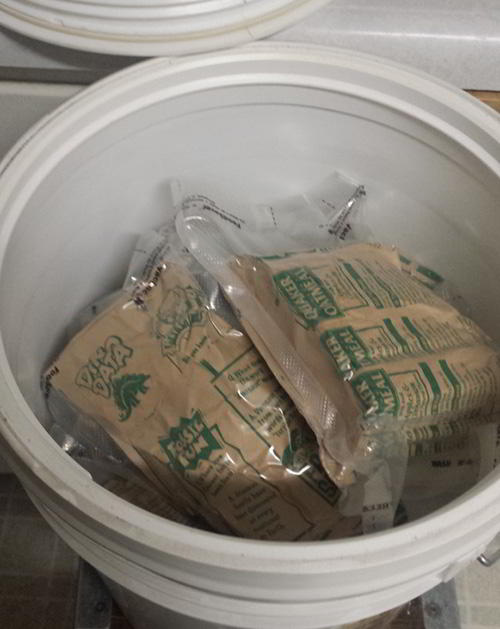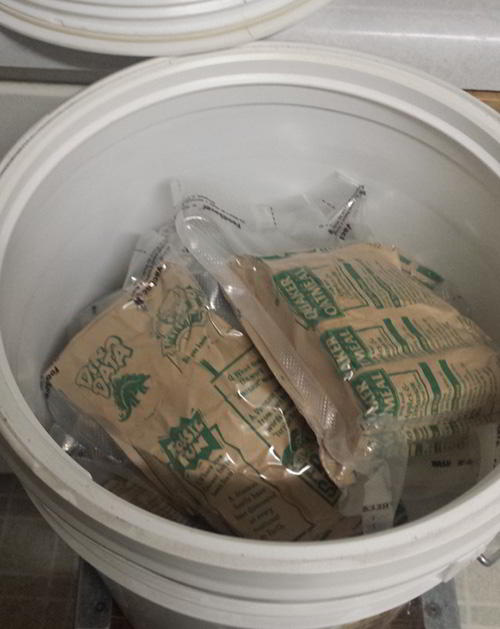 Spin off the Gamma Seal lid and the contents are clean and dry…as expected.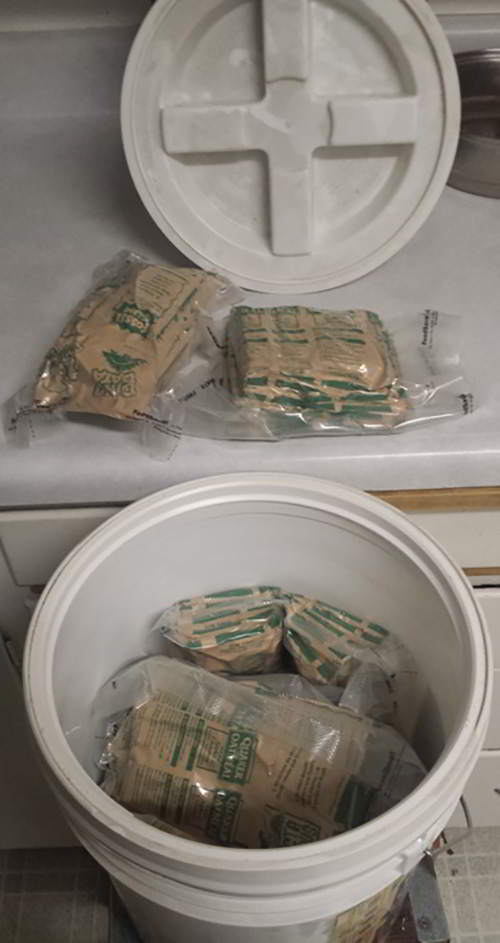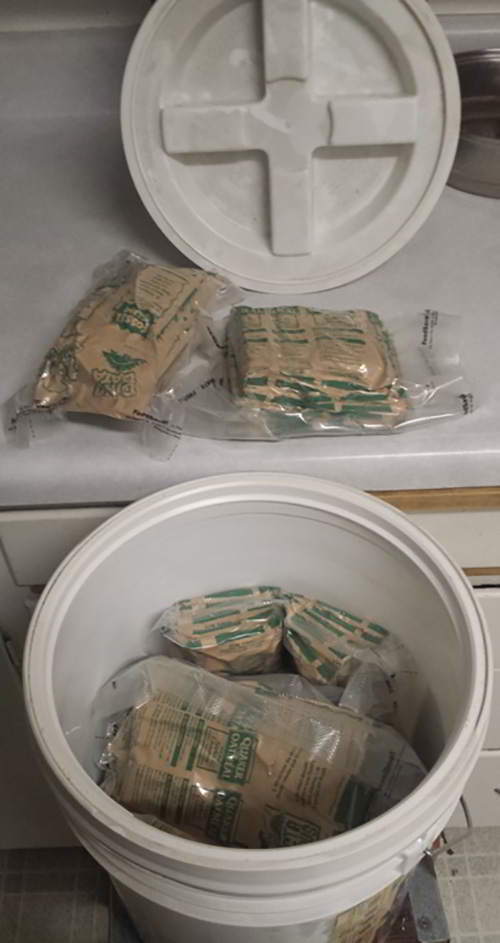 A dozen sealed 'bricks' of packages of instant oatmeal. Awaiting the day a hot breakfast is needed before a full day of hanging looters, manning barricades, killing zombies, and rescuing desperate-but-grateful coeds from cannibals.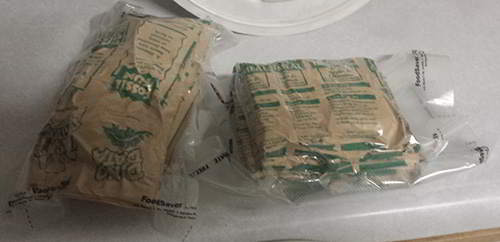 The individual pouches kept their vacuum and everything appears good. No food smells, no insects, no nothin'.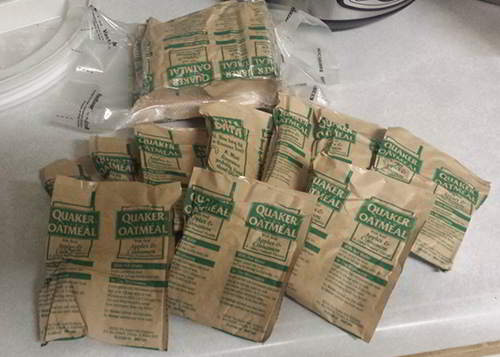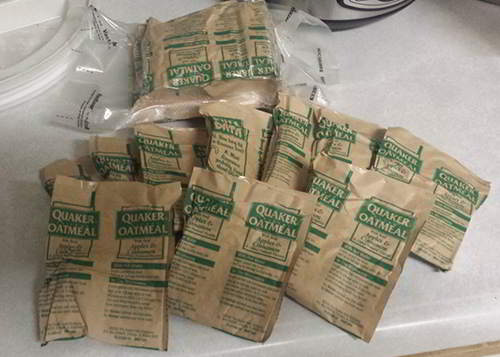 Everything seems good to go. Contents of pouches aren't caked together from moisture or anything else. Chalk up another win to the vacuum sealer.
Add some boiling water and…tastes just fine.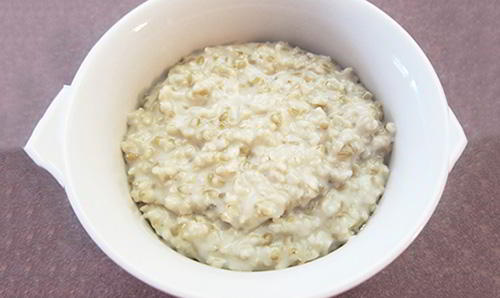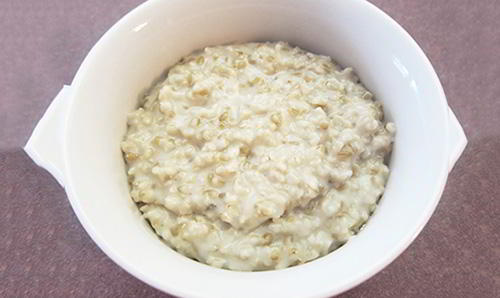 Without a laboratory I can't tell what nutritional value (if any) might be, but I can tell you that calorically it's all there. Some canned/dehydrated fruit, powdered orange drink, instant hash browns, powdered scrambled eggs, maybe a freeze-dried pork chop and you've got a pretty decent breakfast after the apocalypse.
This vacuum-seal and bucket combo is also how I store 4# bags of sugar and salt. Sugar, especially, works well in this. The vacuum sealing keeps all the moisture out so your bag of salt or sugar doesn't become a somewhat useless hard brick…and it keeps the bugs out as well.
I'm always gratified when I get to put food-storage theory to the test…empirical data for the win.
This article was gladly contributed by Commander Zero and first appeared on Notes From The Bunker.
You may also like: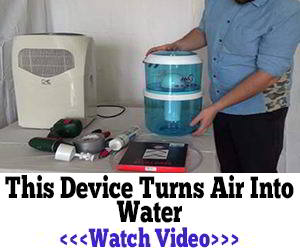 How to Keep Grains Edible and Fresh for Over 40 Years With Nitrogen
How To Pay Electricity Bills After You've Retired (Video)
Confessions Of A Man Who Lived 37 Years Off Grid (AMA)
Turning Flour into Hardtack Biscuits With Over 100 Year Shelf Life