Editor's Note: This article was gladly contributed by one of our readers. Mark Sharp got his Commercial Pilot's License at 18, his Airline Transport Pilot License at 23 and became at Delta Airlines Pilot at 24 where he worked for 33 years, retiring as a Captain on the Lockheed TryStar-L1011 in 1996.
This has been a 60-year program of trial and error which began on the family farm when I began flying for Delta in 1962.
An Oxygen tank and Nitrogen tank are necessary in our home and are used regularly. I get the tanks filled at my local welding gas supply. I was asked by my doctor if the O2 and N are medical grade? You just have to add ONE filter ($1.00) and you won't be able to spot the difference. The Gas distributor told me this.
Oxygen keeps us alive and is the single most important thing for us to live. Oxygen also Oxidizes everything including metals.  No bugs that attack food can live without O2. By replacing Oxygen or Air in a container with Nitrogen(N) you eliminate bugs. All grains and other foods must be DRY in the Nitrogen atmosphere to be stable and last for many years.
Freeze Dried food can last for 25-30 years in sealed containers and it maintains its taste, consistent color and is easy to use.
Dehydrated food taste is somewhat different, chewier and will only last 1-5 years, unless stored in Nitrogen.
Freeze Dried has 98% of the moisture removed and dehydrated food only about 75%, but a freeze dry machine is very expensive.
Our dry grains in nitrogen have lasted for over 40 years.  Freeze dried is better in my view, but Dehydrated foods stored in buckets, in nitrogen gas, will last about as long, in our experience. I have learned to enjoy our grains. If you are hungry, even after 40 years, the taste is great.
We have grains that are over 40 years old still in the containers we used in the 60's. It's fun to see how long it takes to re-hydrate them. All have good taste and smell about the same as fresh.
I began offering free Nitrogen for containers in 1999, Y2K scare, in our home area here in western NC. What a great area! Self-sufficient families, using wood, coal and organic gardening, happy people, with a deep spiritual foundation. Some folks, with large families and co-ops have 55 gal containers full of grain, all, I filled with Nitrogen. Quick and easy and 16 years later they are still using out of the large containers.
Related: The Best Places in America to Be in The Event of a Collapse
The use of Nitrogen to displace Oxygen in food containers is very easy. When a food container is filled with the food it has AIR all around and if any bugs are on any of the particles of food they will live because they can breathe. If we eliminate the AIR by displacing it with Nitrogen gas, via a tube put to the bottom of the container and slowly start the nitrogen filling from the bottom, it will displace the Oxygen because it is heavier than the AIR.
We put a piece of foil with a candle in the middle, on top of the food in the bucket, and continue to fill the container, no matter what size, until the flame goes out. It does so because a fire will not continue in a Nitrogen atmosphere. I continue to fill for a short time to completely fill the container, then hammer the lid on and store. In over 40 years we have never seen a bug in a container when opened.
We refill occasionally with gas if we feel that we may have dumped some of the Nitrogen out when taking some of the grains out for cooking. There are many dehydrators out there for drying your fresh foods. My wife has about 10 trays and the kitchen has the smell of whatever you are drying.
Related: What Should You Do With Your Canned Foods After the Expiration Date?
Below I show the hose with the attaching fill valve from the Nitrogen tank, the candle on top of the grain, the containers we use daily in our pantry and our storage of our favorite foods we keep in the basement. This is not rocket science and using this method for, long term storage, is safe and effective, and easy. We also continue to rotate all our foods and it will last many years with our present storage. Our old containers are kept just to see how long they will last, we eat some every now and then, still good. 50 years and counting. Remember the grains found in the Egyptian tombs, some still sprouted after 4 thousand years, in a no Oxygen atmosphere. We consider a 2 year supply minimum for everyday use. Times are getting scary. A food supply is comforting. Like some silver and gold and my 357 magnum.
This has always been fun and important for our family. Not very long ago most of Europe was starving. (WW2) Today, some South-American countries are having a hard time with little or no food available.  It is getting serious. Without trucking NYC goes hungry in 3 days.
The first pictures are of my O2 tank; my N tank is being refilled.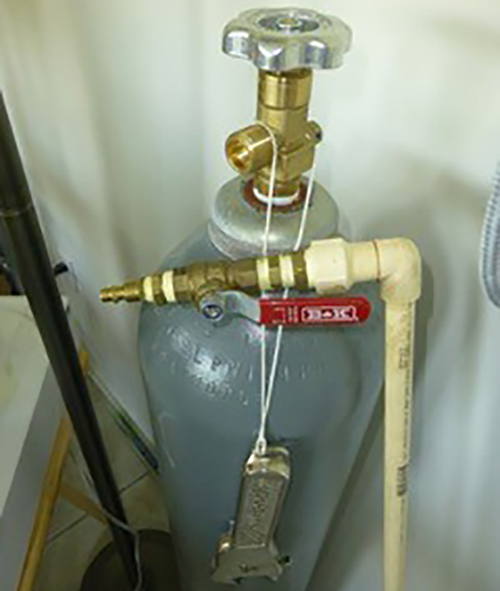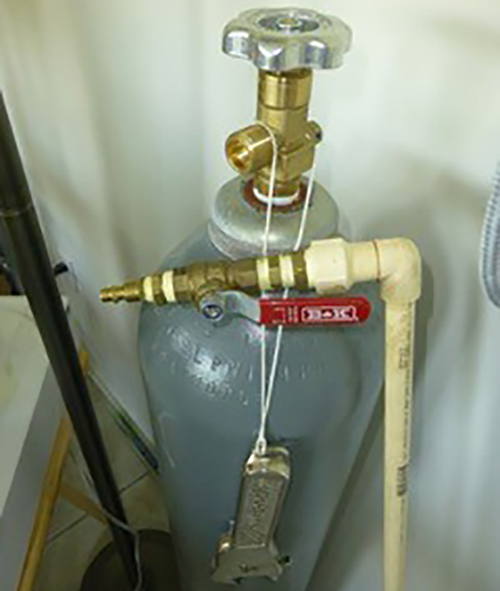 Here you can see the bottom of the 1/2" tube with small holes for gas to escape into the containers. At the bottom of the tube I put a cap to keep the tube clear and provide constant flow of the N.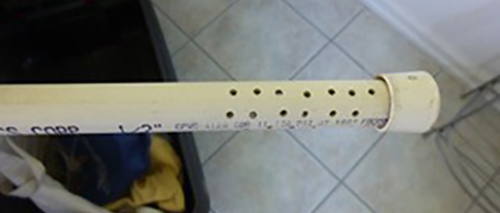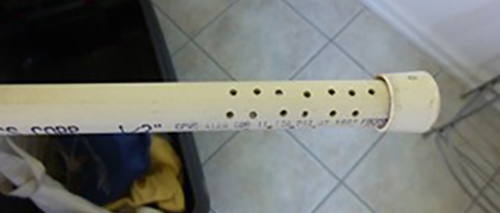 The 3rd is of the hose I attach the tube to the tank, you need the flexible hose to reach around the fill area.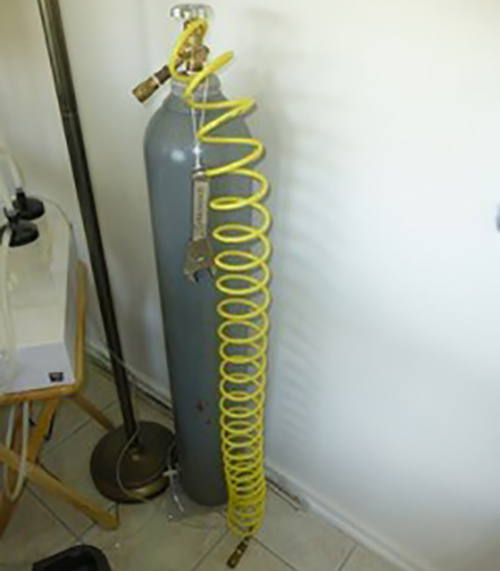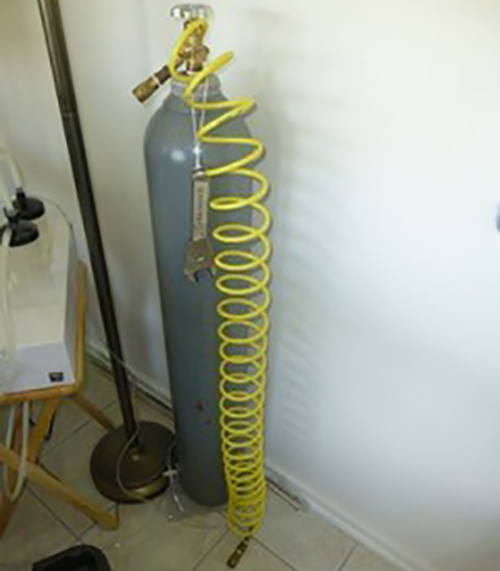 Next is the fill tube down in the bottom of bucket of Oats The tubes long enough to accommodate 55 gal containers to reach the bottom.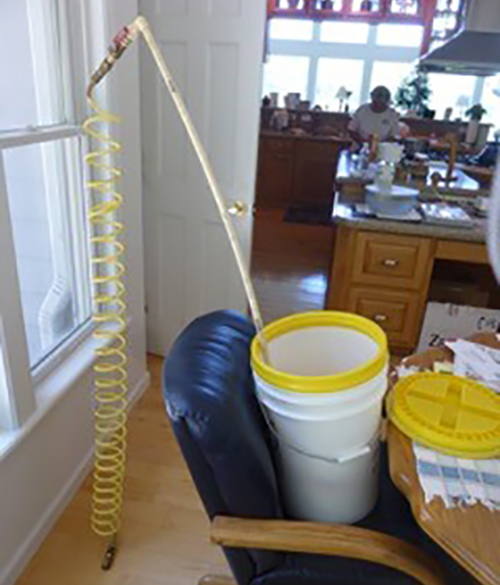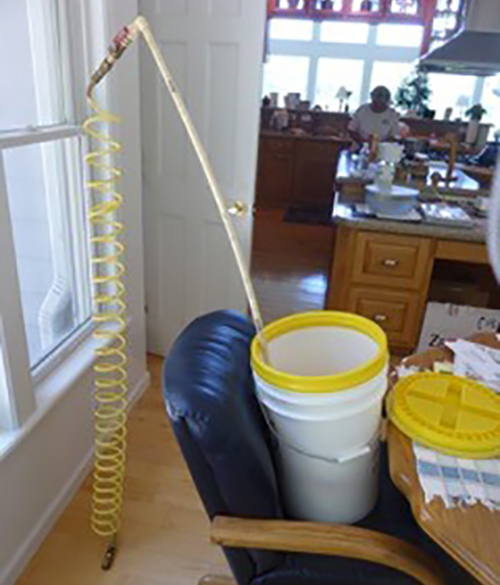 The tops shown are great and easy unscrew to get to the grains easy.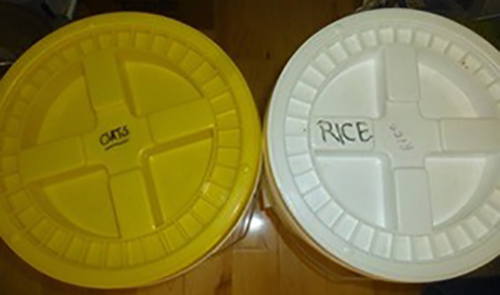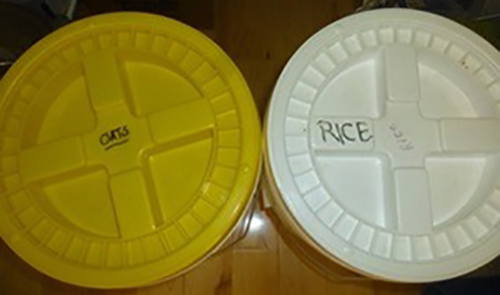 Ha, the 1999 date on the Oats (Y2K).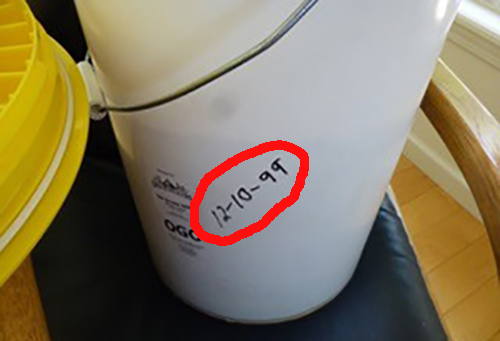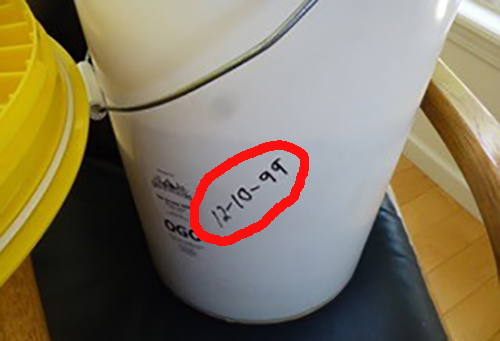 Our basement storage.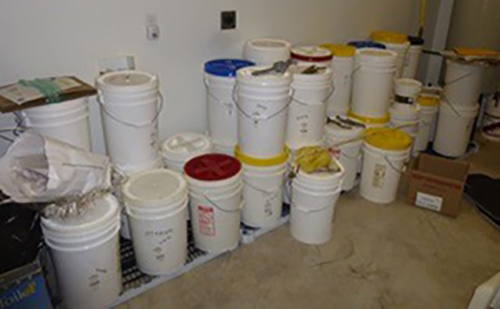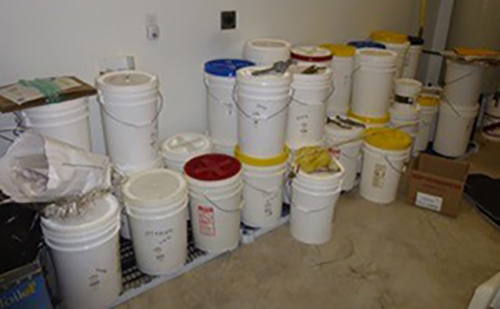 Our kitchen pantry containers use daily.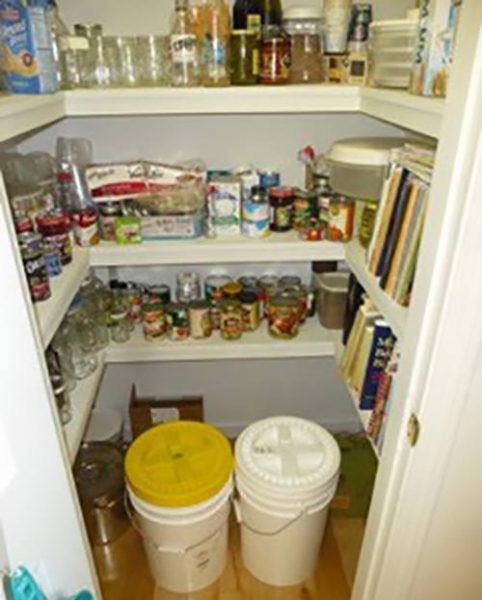 The candle I made from local clay.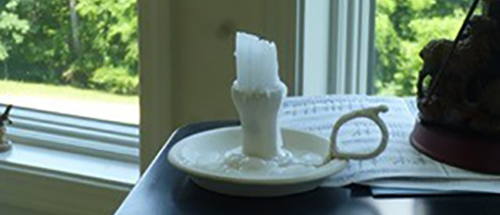 You may also like:

20 Foods that Will Outlast You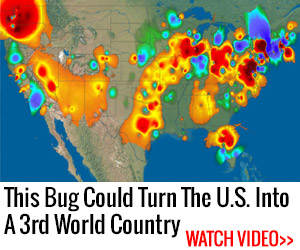 An insanely effective way to build a 5 year stock-pile (Video)
12 Woodworking Projects for Preppers and Homesteaders
Preserving Potatoes Year Round; A Solid Choice for Preppers
7 Primitive Cooking Methods You Still Need to Know Today
Marc Sharp was a student pilot at 16,  commercial pilot at 18, airline transport pilot at 23 and Delta Airline Pilot at 24… 33 years with Delta retiring as a Captain on the Lockheed TryStar-L1011 in 1996.
He says: "My Life Dream was attained in 1969 when I checked out as a Captain on Delta's CV-440.  The same airplane I watched land at my home airport where I was working while attending high school in Baton Rouge, LA in 1953."