Anyone who has even thought about prepping quickly came to realize that it's not a hobby for the faint of heart. One look at what it costs to build a stockpile is all it takes to send many potential preppers packing. I personally know quite a few people who have expressed interest in prepping, but haven't started. Their reason, in every case, is not having the money to do it.
Keep in mind that none of these people have actually sat down to calculate the cost of prepping. Nor have any of them looked at how to make prepping any cheaper. They are all basing their opinion on a vague idea of how much they spend per month on their grocery bill. That alone has been enough to relegate prepping to the "nice to do if I can afford it someday" pile.
The difference between those people and us is that we've found a way to make prepping an integral part of our lifestyle. For some, that has meant making some pretty heavy sacrifices in other areas of their lives. For others, it's about finding a way to make prepping cheaper. Still others have found ways of integrating their prepping in with other areas of their lives, making the overall cost something that they can handle.
Regardless of which group you fall in, we can all use a bit of savings on our prepping efforts now and then. So, whether you're a new prepper starting out or you're looking to expand your stockpile so that it has enough to last you a year, I've searched out the best bargains in foods that you can stockpile.
Keep in mind that we're talking about a survival diet here, not a normal everyday one. It's intention is to keep you alive, hopefully while providing enough nutrients that you can continue to function. It's probably not going to be the foods you like or provide convenient foods to eat; but it will put calories in your belly, so that your body can keep on going.
White Rice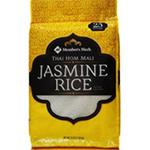 Probably about the cheapest food you can buy out there is white rice, especially if you buy it in 50 pound bags. Rice is a staple in much of the world and can be combined with a wide variety of other foods, acting as an expander and providing much-needed calories, especially carbohydrates, which the body readily turns to energy.
A 25 pound bag of white rice at Sam's Club sells for $0.38/lb.
Pinto Beans
Beans of all sorts are a great source of protein, as well as carbs, fiber and iron. Of all the beans available, pinto beans are the most common, helping to keep their price low. In doing so, they become the best single food for preppers to stockpile. Just make sure you stockpile a variety of recipes to go with them, so you don't get tired of the same thing all the time.
A 50 pound bag of pinto beans at Sam's Club sells for $0.64/lb.
Lentils
While any sort of beans can be good, lentils seem to be a great choice. Not only are they high in calories, but they're high in carbohydrates and protein as well.

Some people consider them a superfood for their high nutritional value. Most often used in soups, there are actually a number of different things you can do with them.
You can find dried lentils in your local grocery store for about $0.99/lb.
Cooking Oil
If you're going to have rice and beans, you probably need some cooking oil to go with them. While there are ways of cooking both of those food items, without using oil, having oil on hand will help to give you more variety for your palette. It also provides a good source of unsaturated fats for your body.

To make the most out of your food budget, go for the lower cost cooking oils, like Canola Oil. This is also sold as "vegetable oil," or "safflower oil." If you buy it in restaurant packs of 35 pounds of oil, you'll get the best price. The only problem is that you'll have to decant it into smaller containers to use it.
A 35 pound box with plastic liner of canola oil at Sam's Club sells for as little as $0.24/cup
Flour and Other Grains
Bread, in one form or another, has been a staple of diets around the world for centuries. Of course, bread takes many forms, not just the loaves we know here in the USA.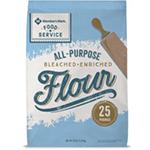 The high amount of caloric energy stored in grains makes it an ideal food for those who need full bellies, but don't have a lot of money to spend. While grains don't offer a lot of other nutrients, they are high in carbohydrates, providing energy.
A 25 pound bag of wheat flour sells for as little as $0.33/lb. at Sam's Club. Other grains will be more expensive.
Related: A Forgotten Wild Edible: Pine Bark Flour
Corn Meal
You may not do much cooking with corn meal, but there's actually quite a bit you can do with this pioneering basic.

To start with, you can make cornbread and cornmeal mush; two recipes which have stood the test of time. A little digging around will reveal other options to you.
A five pound bag of corn meal costs about $1.98 at the local grocery store or $0.48/lb.
Chick Peas
Also known as "garbanzo beans" chick peas are a common food in Mediterranean countries, with a lot of different recipes made from them, like humus.

While not as high in protein as pinto beans, they do pack some protein, as well as a variety of other nutrients.
Just make sure you find recipes you can make out of them, so that you can get the most mileage out of your chick peas.
A one pound can of chick peas or garbanzo beans should cost $0.99 at your local grocery store.
Related: Bean and Rice Survival Soup – Easy and Adaptable Recipe
Ramen and Other Pastas
Every college student knows that the cheapest meal around is a package of Ramen. While not exactly gourmet, Ramen does fill your belly and provides a good source of carbohydrates. You can doctor it up too, adding your own dehydrated vegetables and meat, turning it into a hearty soup. Ramen will keep forever as well and comes with its own seasoning mix.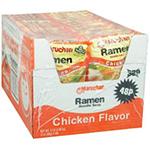 Of course, Ramen is nothing more than pasta; cheap pasta. Any other pasta could be stockpiled as well, although it won't be as inexpensive as the Ramen is. But those pastas work great as a food expander, adding them to soups and using them to make casseroles.
Five packs of Ramen go in the local grocery store for about $1.00
You can buy larger packages of pasta at Sam's Club for about $1.00.lb.
Oatmeal
I'm not talking instant oatmeal here, which is considerably more expensive; I'm talking about good old-fashioned rolled oats. The kind that take 5 minutes to cook, rather than 60 seconds of just stirring in hot water. Nor am I talking about the flavored varieties, which cost considerably more. You can add your own flavor a whole lot cheaper.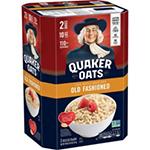 The trick is going to be finding rolled oats, especially in the larger packages which provide the best pricing. But it's still out there, otherwise we could never have oatmeal cookies.
You can buy rolled oats (oatmeal) in one pound containers for about $1, or 25 lb. bags at Sam's Club for about that much per pound.
Related: 24 Food Items To Hoard
Powdered Milk
While not everyone's favorite, one of the best nutrition deals out there is powdered milk.

Pound for pound, you're going to get more out of that powdered milk than you are from just about anything else you can find.
The best brands, taste wise, are the Augason Farms and the Nido brand by Nestle.
Bought in 5 pound packages at Sam's Club, this will cost you $0.24 per 8 oz. glass.
Turkey
If you want some real animal protein in your survival diet, then I'd recommend buying turkeys at Thanksgiving time and converting them to jerky. Most grocery stores have a sale on turkeys right before Thanksgiving, selling them at a considerable discount. While some grocery chains will limit the number of turkeys you can buy per trip, they won't limit the number of trips you make; nor will they limit how many family members can buy a turkey.
One year I bought a dozen 25 pound turkeys in the before Thanksgiving sale. That gave us one turkey per month, for the next year, saving us quite a bit on our grocery bill. But that was before I was doing my own dehydrating. Now, with a dehydrator, I can turn that turkey into jerky, packing it away as part of my stockpile.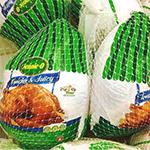 Raw turkey can be extremely difficult to cut, especially if you want to cut it neatly. What I recommend is to make the cutting a process, as the turkey thaws. Only cut off what you can cut easily; ideally the part which isn't quite frozen, but isn't quite thawed either. Then allow the it to thaw a little more, offering you more meat that is easy to cut. Keep going in this manner, until you've stripped the meat off the bones.
Currently the average price for turkey is $1.60/lb. but if you catch it before Thanksgiving, it's about $0.79/lb.
Related: How to Can Your Leftover Turkey
Pork
I hesitate to put pork on this list, simply because it has to be very well cooked to kill of parasites. Having said that, I've been getting some amazing deals on pork lately; approaching $1 per pound. More than anything, I've been buying pork loin, because it is a large piece, with almost no fat. This makes it ideal for slicing up and making jerky out of.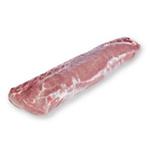 What? You didn't know that you can make pork jerky? Well, you can. You just need to be careful to dehydrate it fully and use plenty of salt. Once dehydrated, it will store for years, as long as it is kept in an airtight package. Then, when you're ready to use it, you can rehydrate it in soups and other recipes.
I just checked and Sam's Club has whole pork loins for $1.68/lb.
Related: How to Make Spam
Drying Your Own Foods
Just as with that turkey, there are many other foods which you can dehydrate inexpensively, storing them away as part of your prepping stockpile. The real savings is that you're doing the dehydrating yourself. But in doing so, you store foods away that you might not otherwise be able to store, as well as doing it at a price that's hard to beat. That's even more true when you catch the foods in season and on sale.
Here's a sampling of foods I'm recommending and their prices in my local grocery store:
Potatoes – Russet potatoes go for about $0.35/lb.
Sweet potatoes – A little more expensive, at $0.88/lb.
Carrots – You can get them for less than $0.99/lb. if you buy them in five pound bags.
Bananas – Typically run at about $0.48/lb. Banana chips are great.
Of course, if you grow your own fruits and vegetables, then dehydrate them, you'll be getting an even better price on them.
You may also like: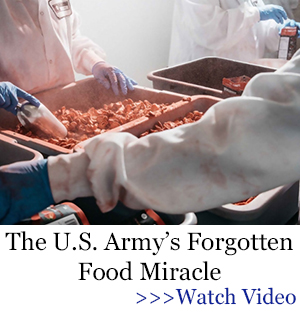 The SHTF Diet: Minimum Food And Water Supply For 3 Months
10 Things Cowboys Carried With Them in the Wild West to Survive(Video)
How $5 A Week Can Get Your Family 295 Pounds Of Food
Meal Planning: A Month's Worth of Survival Food with 2000 Calories per Day