There may be no better group than us preppers to understand the importance of giving thanks. We understand what could happen, what has happened and just how bleak the future might be. Things like running water, hot coffee, hot showers, HVAC systems and other amenities of 21st-century life are all worth tipping the hat to.
However, we stand here in November maybe having had some arguments about the validity of Thanksgiving in history. Of all the research I have done on this topic, I have come to one conclusion.
NO ONE REALLY KNOWS WHAT HAPPENED!
Were there Natives there or were there not? Was there a turkey? Was it a harvest festival or a religious ceremony?
Thanksgiving is an American tradition that slams the breaks on the freight train of daily life and allows us to take in a meal with family and loved ones. It's a time for us to give thanks for all that we have, and we have a lot.
I hope you didn't throw the baby out with the bathwater.
Now Ya Got Leftovers
The only thing as consistent as arguments at the Thanksgiving table is the leftovers on that table when the yammering stops.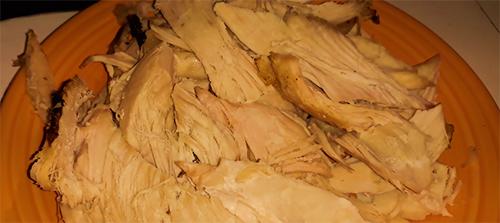 What is your game plan with those leftovers? We are going to give you 7 of the very best recipes for your turkey leftovers. You gotta try them all!
We are going to cover everything from sandwiches, soup, salad to the canned broth you can keep for the long haul! Let's get into these delicious recipes.
Related: 4 Lost Thanksgiving Dishes That You Can Recreate at Home
The Bobbie
This sandwich goes by many names but around my parts, we called it the Bobbie and it is one of the best ways to enjoy your Thanksgiving leftovers.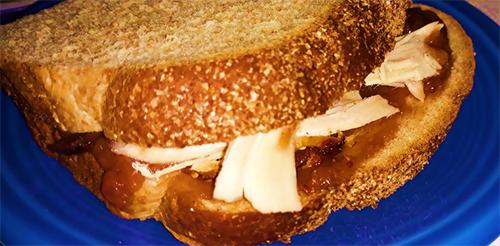 Items Needed:
Sliced Turkey (dark or white meat);
Cranberry Sauce;
Stuffing;
Mayonnaise;
Crusty Bread or Rolls;
Spread your mayonnaise on both sides of the bread. Follow that up with cranberry sauce next. Add a scoop of stuffing and smash it down. Layer the sliced turkey over the stuffing and top it with the other side of the roll or bread.
Turkey Noodle Soup
Lots of people make turkey soup after Thanksgiving. This recipe has one ingredient that most people leave out.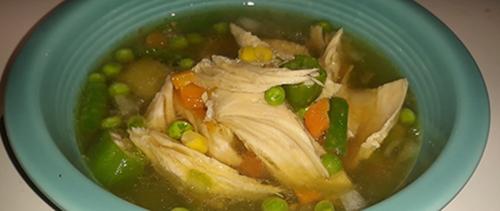 Items Needed:
Turkey Meat;
Egg Noodles;
Corn;
Peas;
Okra;
Carrots;
Stuffing;
Turkey Broth;
Onion;
Start by dicing your onion and starting it in a large pot with some butter. Cook the onion over low heat until it becomes translucent.
Next, add your broth and turkey meat. Let this mix simmer for 30 minutes. Add your egg noodles and allow the mix to come back to a boil. Then add your leftover vegetables and small scoops of stuffing. Simmer until the noodles are tender.
You could finish this soup with some chopped fresh thyme, too!
Related: How to Make Portable Soup
Turkey Pot Pie
Buy an extra pie shell or extra pie dough for this bang-up pot pie.
1 full-sized pile crust and 1 to cover it;
1lb of Shredded Turkey Meat;
1 cup of Broken Up Stuffing;
All your Leftover Vegetables Diced;
Thickened Turkey Broth;
Warm-up all these ingredients in a small pot. Check your broth for thickness to assure your filling is nice and hearty. Thicken with roux or cornstarch if you are not happy with the thickness.
Line a pie pan with your first pie shell. Fill that shell with your new filling and then cover the shell. Bake the pie shells at 425 degrees for about 20-30 minutes.
Canned Turkey Broth
Do you know how to make good stock?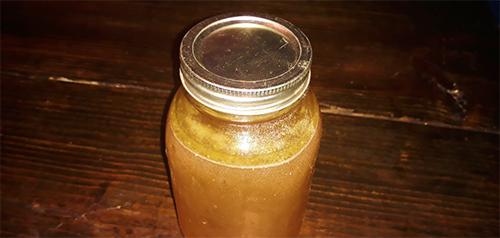 While you might look at the empty bones of that turkey carcass as little more than trash, you'd be wrong. There are still tons of flavor, nutrition and even some meat on those bones.
Once you have carved up that turkey, take all the bones and the back meat attached to them and put them in a nice large pot. Cover that pot with cold water. Add carrots, a couple onions and maybe even some celery.
Put this pot on the heat and bring to a slow simmer. Simmer this mix for 4 hours and then drop a sachet of herbs into the water. A sachet is just a collection of herbs tied together in a packet or with a string. These herbs can be left to sit in the stock until it cools down.
You will need to train this, and it can help if you have a fine strainer to run the broth through after just draining out the bones.
You will have to pressure can this broth because it is not an acidic food. Use 10lbs of pressure on your weighted gauge or 11lbs on your dial gauge. Don't forget to adjust for altitude.
Process for 25 minutes for quarts of broth and I wouldn't can anything smaller than quarts. It will take up a lot of space in the pantry.
Related: Your Great Depression Era Recipe for Hard Times
Dog Food?
Don't throw that turkey out!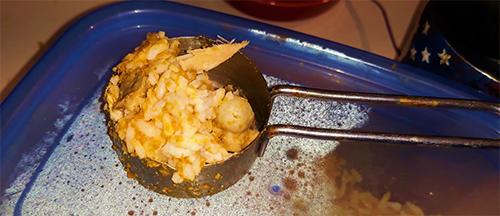 Most dog food is cornmeal and bone meal and crap. We cook gizzards in broth and then add rice to the mix. We cook the rice till it absorbed the broth and has become tender then we cool the mixture before adding a can of pumpkin to it the whole mix.
If you have leftover turkey you could dice that up and add it to this dog food mix. We use this mix as a supplement to our dry dog food. We give them a mix of both.
Remember, the ratio for rice is 2:1 liquid to rice.
1lb of gizzards;
2 cups of rice uncooked;
1 can of pumpkin;
You could dice up 2lbs of your leftover turkey to substitute for the gizzards or just add some to this mix.
Related: 7 Super Cheap Foods To Stockpile That People Usually Throw Away
Thanksgiving Leftover Casserole
This is a great little casserole that can be made with a base like the pot pie. If you can pull off the pot pie filling, then start with that at its base. However, for a thanksgiving casserole, you wanna add some other things like:
Green Beans;
Sweetened Dried Cranberries;
Sweet Potatoes;
Plenty of corn and peas;
Mix it all together in a baking dish and top the mix with dried stuffing, a drizzle of good olive oil and some cheddar cheese (maybe even some French fried onion!) This is a smorgasbord but it's delicious.
Turkey Enchiladas
Don't forget the diced chilis and turn your favorite enchilada recipe into a leftover masterpiece by using turkey instead of chicken or beef. This is nothing fancy but a simple substitute, but it goes a long way with getting those leftovers used up.
Any enchilada recipe will work fine just add turkey.
20 minutes per pound. That is the turkey cooking equation. Now, people do all sorts of acrobatics with their turkey in order to get it cooked perfectly. That is completely up to you. If you wanna tie it up, hide its wings, clip its wings, fry it, spit it, or whatever else, be my guest.
I am a traditionalist. I stuff it and truss it and cook it.
No matter how you go about it, you are going to have lots of leftovers. Anyone of these options is going to be a great way to avoid throwing that turkey in the trash or giving it all away! Before you start filling up the Tupperware for people, consider some of these leftover recipes!
You may also like: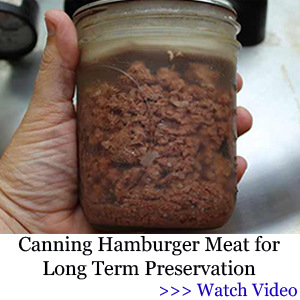 How To Smoke Bacon The Old-Fashioned Way
The 'Superweed' That Saved Large Communities During The Great Depression (Video)
The Best Fowls to Raise for SHTF – Quail, Guineafowl, Chicken, Turkey, Emu, etc.