Bark pealing was a traditional practice amongst the Sami people of northern Scandinavia and of many different indigenous tribes of North America. Some researchers argue if the bark was used as a common food in their diet or just used in a dire starvation survival situations. One can even find visual evidence of the bark peeling practice in old growth forests in Europe and North America. Many different species of pines were used in harvesting. The cambium layer in pine bark contains carbohydrates, minerals and vitamin C.
With a recent storm that blew through, the top half of one the pines that shares our land broke off. Thanking the tree for not falling on our house, I wanted to think up ways to respect it. Lately, with all the learning and research of the plants that grow around my home, I want to make sure that we are respecting them and using them in a sustainable way. What a perfect opportunity to learn about eastern white pine bark flour making. Also a great time to harvest some needles, and resin for medicine.
Related: How Our Forefathers Made Glue Out of Pine Resin
Always appreciate the pine. It offers so much. Food, medicine, shelter, fire and tools. From the floors you walk on in your home, and maybe to the table you gather around with your friends and family near. All the ancestors who lived these lands before us knew the great pine and appreciated it well.
The Peeling and Drying Process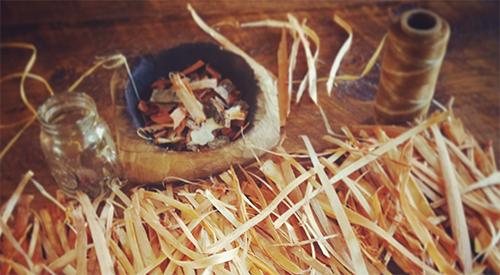 Log after log I would scrap the resin into a tiny glass jar (infuse in olive oil for salve). Peal the bark away with a butter knife and separate the Cambium layer from the outer bark.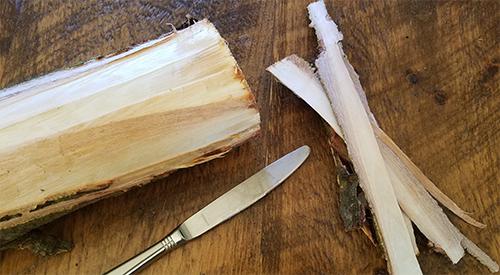 Don't forget to save some bark for medicinal teas. I tied the bark into bundles to hang dry and wait to few day. It dries out pretty fast.

One can also use the oven on a very low temp checking for dryness every 10 to 15 minutes. This makes your house smell amazing.

The Flour Process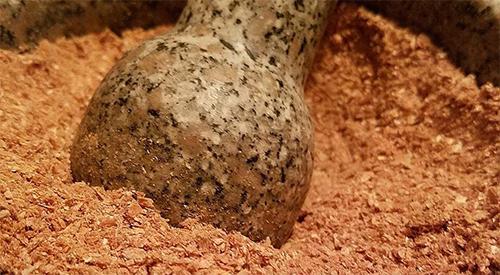 Bark strips should be brittle. Break in half easily. Break into small pieces and grind with a mortar and pestle or use the blender. A blender will save you time. Make sure that the bark is ground into a powder consistency. Or when consuming you may get a rough piece of bark to chew through. Keep in a container or mason jar for later use. You can add the bark flour into any baking recipes of choice. Just make sure you still use flour of your choice. It will give your breads, cookies and cakes a hint of pine flavor for sure. As I experiment more I will add more and update recipes.
Pine Bark Honey Shortbread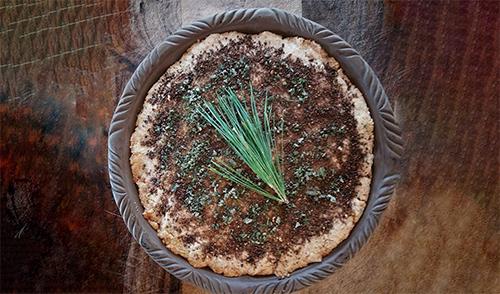 1 Cup Butter
2 Cups All-Purpose Flour
1/2 Cup Pine Bark Flour
1/3 Cup Honey
¾ Cup Ground Acorn 1 tsp. Vanilla (optional)
Mix butter and honey and vanilla until fluffy. Add flour, a little at a time, add in the acorn. Press dough into shortbread mold or ungreased cast iron skillet. Bake in preheated 300F oven 35 to 40 minutes.
Enjoy warm!
Editor's note: This article was gladly contributed by Caroline and first appeared on backyardrewilding.wordpress.com.
You may also like: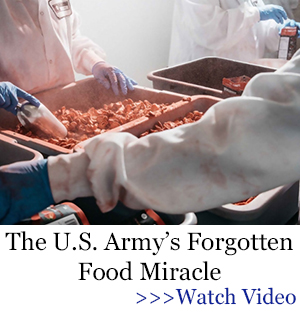 The Map That Shows You The Edible Trees In Your Neighborhood
10 Things Cowboys Carried With Them in the Wild West to Survive (Video)
How to Make Candles out of Pine Resin (With Pictures)
This Tree Is Like Bread But You Can Only Harvest It In The Next 3 Months