Typically, emergencies like storms, hurricanes, and floods make you want to stockpile. But the COVID-19 pandemic has managed to create long-term emergencies for individuals and families in 2020. On the surface, stockpiling canned foods may sound simple, but it takes some research and preparation.
Besides, the pandemic outbreak has turned into the survival of the fittest. And any physical survival situation creates a need to stockpile a lot of food to meet short and long-term emergencies. In simple terms, you should buy canned foods for emergencies that are nutritious.
It means you should purchase canned foods that have vitamins, minerals, and protein. Canned products have a long shelf life and can help you get through emergencies. In fact, amidst pandemics, canned foods are the safest option to consume on a day-to-day basis.
Meat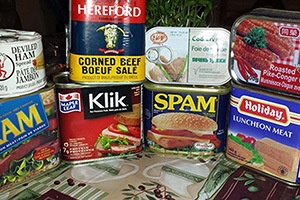 Meat and meat-related canned products can arguably last the most time. Once you choose protein-rich canned meat products, you will be more equipped to handle emergencies.
You can get canned meat products to make sandwiches and other instant meals.
For instance, you can choose one of the best meat canned products in the market like Mary Kitchen Hash Mary Kitchen Corned Beef, HORMEL Canned Ham, Hormel Beef Tamales, and Spam Classic.
Related: How to Make Spam
Vegetables and Soups
After canned meat products, you can move on to the canned vegetable and canned soup products.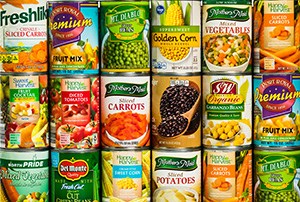 Contrary to misguided perception, canned vegetables are as nutritious and healthy as fresh vegetables.
You can get Allen's Popeye Spinach, Farmer's Market Foods Canned Organic Pumpkin, Libby's Sliced Carrots, Muir Glen, Organic Stewed Tomatoes, and Ortega Peppers.
Similarly, you can get canned soup products like Traditional Chicken and Wild Rice Soup, Campbell's Chicken Noodle Soup, and Dinty Moore Beef Stew. These fresh and nutritious canned products come with vitamin A/B and can boost your carotenoid levels.
Poultry
No matter what you may have heard, the canning process doesn't lose the freshness and healthy nutrients of poultry products. Whether you want canned products for short or long-term emergencies, you should think about purchasing canned turkey and chicken products.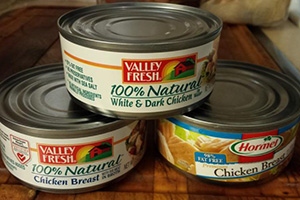 Besides, there are endless delicious, easy, and quick canned chicken recipes you can make at home. You can get canned poultry products such as Kirkland Signature Chicken Breast Swanson Premium White Chunk Chicken Breast, Valley Fresh Organic White Chicken, Spam Oven Roasted Turkey, and Keystone Meats All-Natural Canned Chicken.
Related: The Ultimate Chicken Meat Processing Guide for Preppers
Bread
When an emergency knocks on your door, it becomes harder to get your hands on fresh bread.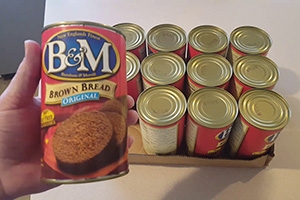 In fact, if the area you live in is about to go into total lockdown, you should stockpile bread in your pantry. Sure, the bread won't remain as fresh as eggs or beans, but you can make different types of sandwiches. For starters, you can purchase B&M Bread Brown Raisin, B&M Bread Brown Original, and B&M Bread Brown Plain.
Butter
Right after you get the bread, you probably would want to purchase butter for emergencies. Not to mention most of the great cooking recipes and procedures require butter as an essential ingredient. Therefore, don't hesitate to get canned butter for any emergency.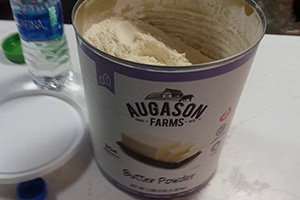 Most canned butter products can last more than 3 years. You should look for canned butter products like Augason Farms Butter Powder.
On the other hand, you can also get nut butter canned products that pack more nutrients. With nut butter canned products, you can add monounsaturated fats into your daily diet. You can get products like Jif Creamy Peanut Butter into your remote routine that can last for years.
Fish
You can find many seafood canned foods on the market. In fact, you'd be surprised how many people prefer seafood over meat canned products. Realistically, canned fish products can stay fresher and healthier than other counterpart canned products.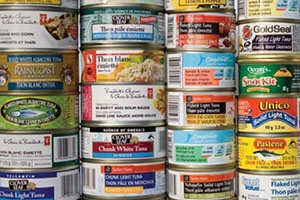 With canned fish products, you will receive omega-3 fatty acids and as well as proteins.
As you spend more time indoors during emergencies, it would be a smart choice to get canned fish products to maintain your cardiovascular health.
You can get canned fish products like StarKist Selects EVOO, Solid Yellowfin Tuna, Royal Pink Wild Alaska Pink Salmon, MW Polar Smoked Brisling Sardines, Cod Liver, Chicken of he Sea Solid White Albacore Tuna, and John West Kippers.
Cheese
If you want to make quick and delicious pasta dishes, you should get canned cheese. You may have heard the bad word of mouth about canned cheese, but it contains high nutrients and stay as fresh as natural cheese.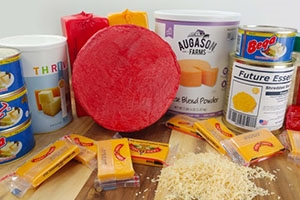 Many canned cheese products have a shelf life of at least 1 year.
You can get canned cheese products like Cheddar Cheese Powder, Augason Farms, and Freeze-Dried Shredded Colby Cheese.
Related: My First Batch Of Canned Cheese
Corn
Corn is another essential item you should have in your pantry during times of crisis. With canned corn products, you can enjoy off season corn. It is high time to include in your pantry some canned corn products. However, during the canning process, canned corn loses a small amount of vitamin C, but it's negligible.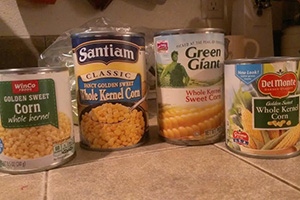 Canned corn products, however, have the same taste and nutrients as seasonal corn. You can purchase Copes Corn Sweet Dried, Reese Baby Corn, Libby's Whole Kernel Sweet Corn, Native Forest Organic Cut Baby Corn, Kirkland Golden Sweet Corn, or Green Giant Whole Kernel Sweet Corn.
Beans 
For most Americans, beans, lentils, and peas are the most important pantry items. In fact, you can make great recipes with affordable canned bean products.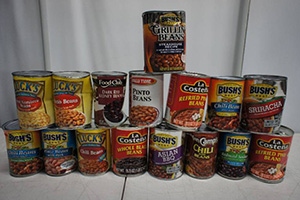 Apart from protein intake, you can get vitamins and iron with beans. Beans canned products can also lower cholesterol during your remote stay.
You can purchase canned beans like Cortas Fava Beans, Blue Runner Creole Cream Red Beans, BUSH'S BEST Baked Beans, S&W's Organic Black Beans, Goya Black Beans, and Eden Organic Navy Beans.
If you feel like another lockdown or emergency is around the corner, the smart thing would be to purchase a variety of canned foods. The long shelf life of canned foods can help you stay remote for as long as a decade. For instance, canned food consists of all the vitamins, minerals, and protein you need to consume during emergencies.
In the age of diverse product categories, there are more than enough canned food options in the market. Often, people are overwhelmed by available canned food products. In any case, think of the canned foods as a blessing in disguise to stay remote, safe, and wait for the pandemic crisis to be over.
You may also like: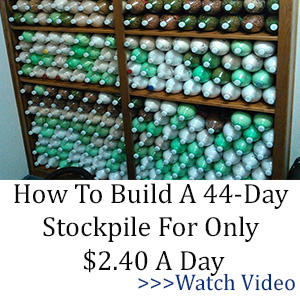 14 Must-Have Canned Foods You Didn't Know Existed
How Our Ancestors Survived Without Grocery Stores, Running Water and Power (Video)
7 Deadly Canning Mistakes Even Smart People Make
How to Tell When Your Canned Foods Become Spoiled?