Unless you avoid it for ethical/religious/other reasons, the chances are that you've tried and enjoyed pulled pork.
Pulled pork inspires passionate arguments about the best way to cook and flavor it. The great thing to arise from these heated disagreements is more awesome pulled pork recipes. The truth is, if you use a decent hunk of shoulder/butt, some variation on sweet/sharp/spicy/sticky/sour flavorings, then give your pork enough time to become that melting and charred tangle of meat that you're looking for, you can't really go wrong.
If you don't have a tried-and-tested favorite recipe or want an easy version, then try cooking your pork in a crockpot. The long, slow process is ideal for the fat-rich meat, giving it time to baste in its own richness and become fork-tender.
Related: Canning Amish Poor Man's Steak
We've given a basic slow-cooker recipe here, but don't hesitate to throw in whatever makes pulled pork work for you. More garlic, paprika, chili, sauce; throw whatever you enjoy in there – it's hard to go too far wrong.
You'll Need:
3 – 4 lbs shoulder pork/butt (brined overnight if preferred)
2 cloves garlic, crushed and sliced
1 tsp smoked paprika
1 tsp dried oregano
1 tsp fennel seeds
1 tsp sea salt
¼ cup cider vinegar
A couple of good glugs of smoky barbeque sauce, bought or homemade
Few grinds of black pepper
Method:
1. Place half of the sliced/chopped garlic into the base of your crockpot and put the pork on top. Sprinkle on half of the salt, pepper, spices and herbs and rub them into the meat. Turn your pork butt over and repeat with the other half of the dry flavorings.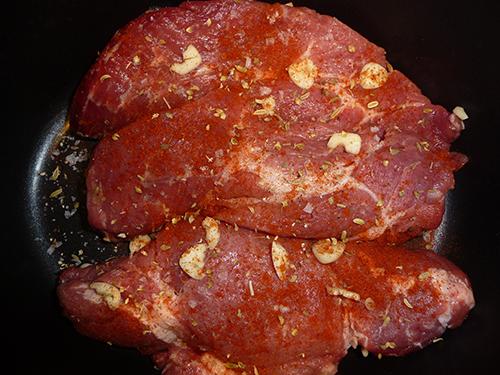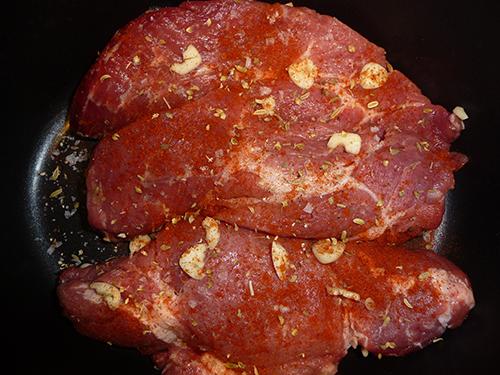 2. Push the remaining garlic into the pork, pour the cider vinegar around the meat and pour over the sauce.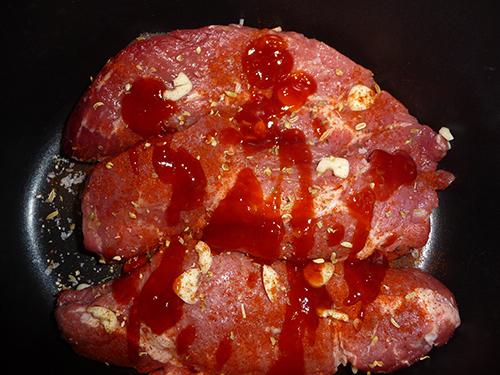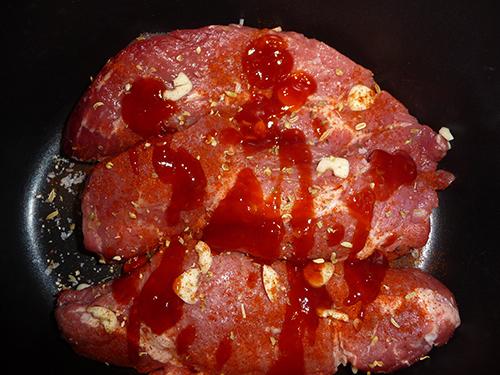 The pork will produce a lot of it's own liquid, so don't worry about it drying out!
3. Set your crockpot to cook for 8 – 10 hours on low or 5 – 8 hours on medium. All crockpots cook at slightly different rates so be guided by what you know about your own slow cooker.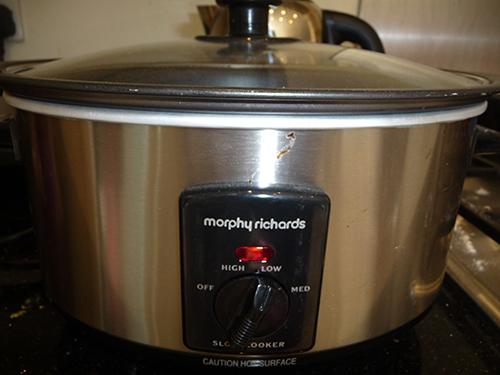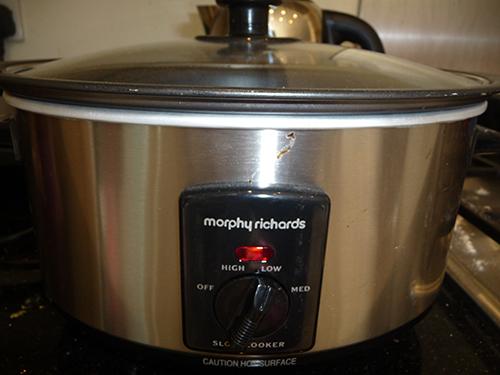 4. You can turn the meat over halfway though cooking if you like, but it's not essential. When the pork is ready and can be pushed apart easily with the edge of a wooden spoon, turn off the heat.
5. Leaving the meat in the crockpot, shred the pork with two forks, so it absorbs as much of the cooking juices as possible.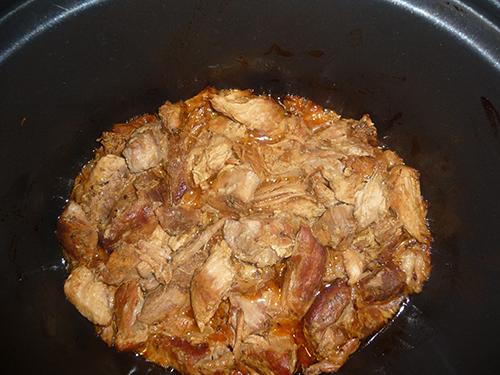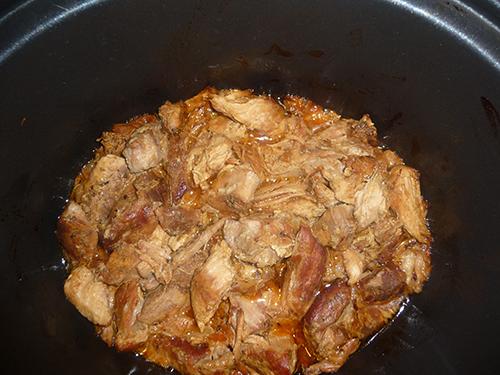 6. Prepare some canning jars by washing them thoroughly in hot water along with the lids and keep them warm in a low oven while you work.
7. Give the pork and juices a final stir together and ladle carefully into your prepared jars, leaving around 1 inch of headspace and screwing the lids to fingertip tightness.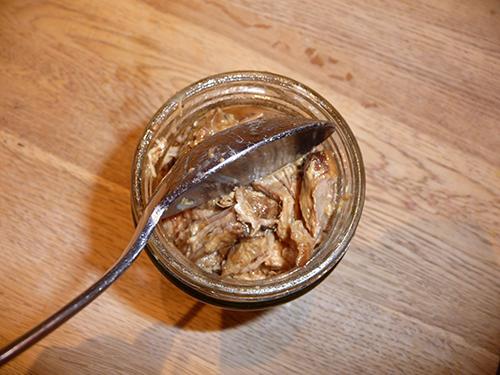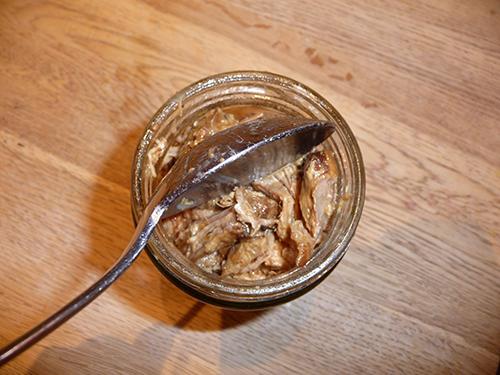 Use a jam funnel if you have one to avoid getting any pork juices around the neck of the jars; otherwise, just wipe them clean.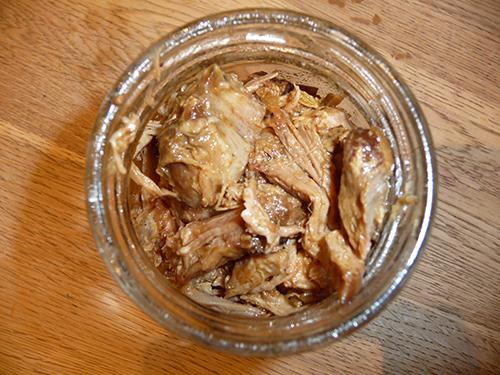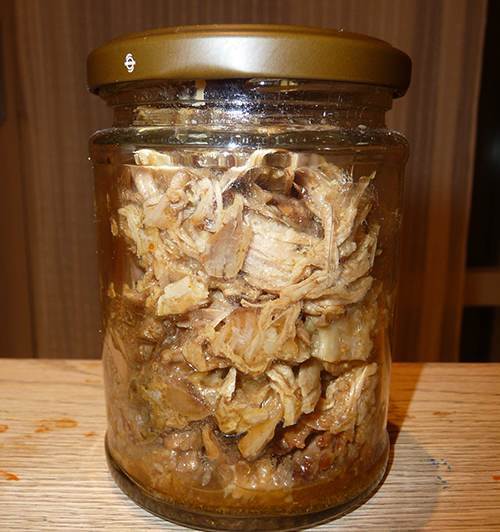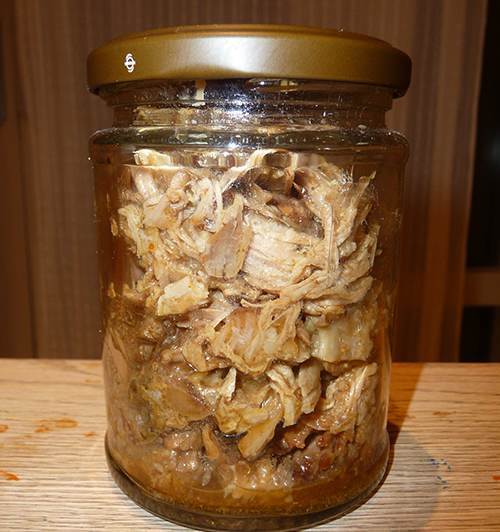 8. Check the instructions for your canner and adjust where necessary, but the jars should be placed into the canning water and processed at around 10 pounds of pressure for 70 minutes (increase this to 90 minutes for quart jars).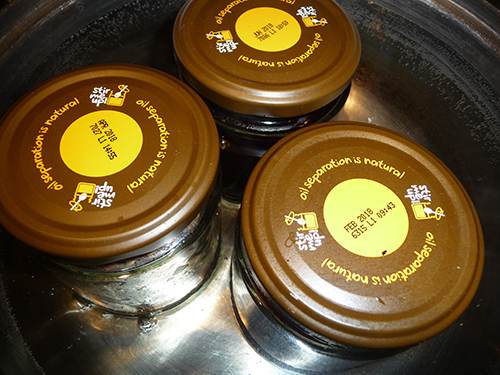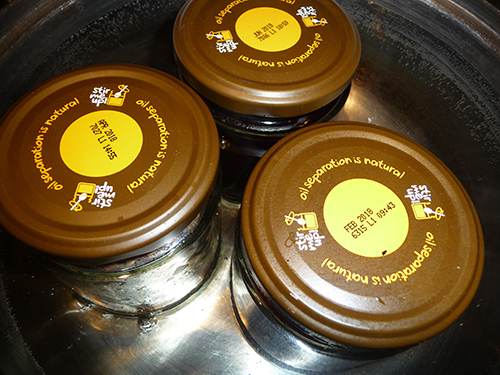 Remove carefully and leave to cool thoroughly.
Safe Storage
When properly canned, pulled pork should have a shelf life of up to two years if stored in a cool, preferably dark place, out of direct sunlight.
It feels pretty great knowing you have jars of food safely preserved for lean times, or for when the food infrastructure breaks down. What's even better is the knowledge that in a few of those jars is juicy, tender pulled pork that the whole family will love to eat!
You may also like:
World's Smallest Battery Powers House For 2 Days (Video)
Cracking Open a Ten-Year-Old Bucket of Food
How to Make Dandelion Bread (With Pictures)