The firearm world is pretty diverse in terms of calibers and choices. When we narrow it down to rifle rounds, the world really revolves around just a few calibers. Of course, there are also tons and tons of excess calibers out there, some so vague they don't even sound like actual calibers.
Two of the rounds the rifle world revolves around: .223 Remington and .308 Winchester
Both rounds are insanely popular in the United States and they both even have military variants. The round is available in a wide variety of rifles, including the most popular platform, the Modern Sporting Rifle. Modern Sporting Rifles being semi-automatic, magazine fed rifles that often modular in nature.
.223 Remington
Is an extremely popular cartridge with different loads produced by a wide variety of manufacturers. It's often used for police and self-defense use. It's also popular for varmint, predator and medium game hunting. When it comes to the .223 the rifle of choice is most commonly the AR 15. The United States Military uses two different military versions of the rifle, known as the M4 and M16. The AR 15 is America's most popular rifle.
.308 Winchester
Is a popular caliber for a variety of purposes. In the United States, it is a very common hunting cartridge. It excels for most medium and some larger game. Picking the most common rifle in 308 would be quite difficult. To make this a fair comparison, we are going to use the AR 10. The AR 10 is the older brother of the AR 15. It's a semi-auto rifle with identical controls and modularity of the AR 15. The AR 10 is a full power rifle that pulls no punches. Variants of the AR 10 are used as a sniper and designated marksmen rifles.
Related: The AK-47 vs AR-15: Which Rifle is Better When SHTF?
Ballistic Performance
The .223 and .308 are two very different rounds that offer significant advantages in different fields:
.223 Rem is an intermediate powered round
.308 Win is a full powered rifle round
Both rounds have a wide variety of different loads and each load has different ballistic performance. So, for this portion, we are going to look at some similar and common 308 Win and 223 Rem loadings.
Loadings
Nothing in the world is free, that includes the power the 308 Winchester generates. While it strikes a target hard and fast you better hit it with your first shot. The .308 Winchester has a lot more recoil than the .223 which has a much lighter and more pleasant recoil sensation. In an AR 10, it's not what I would call painful, but fast and accurate is not an accurate descriptor. The recoil to the shoulder and the muzzle rise makes a big difference.
Related: How And Where To Store Ammo
Recoil


The .308 Winchester's full sized nature also makes it more advantageous for long range shooting. The .308 Winchester can be used out to 1,000 yards with a skilled shooter. The .308 is often the choice of sniper rifles. The .308 is a stable round out to that 1,000 yards and still has the power at that range to hit hard.
Range
The .223 Remington isn't as capable as the .308 Win at long range, but still, holds its own. The .223 is effective out to 500 yards. This range matches most shooter's skill levels. Shooting a moving target past even 300 yards is quite difficult to do, so 500 yards is excellent for most shooting needs.
Related: DIY Rattle-Can Camo for Weapons and Other Gear
Ergonomics
The ergonomics of both the ammunition and the rifles that chamber them are quite different. The lighter and smaller .223 Rem gives shooters the ability to carry a lot more ammunition. The weight of the round is nearly half of the .308 Win. The standard magazine capacity of a .223 mag is thirty rounds with an AR 15. It is much easier to carry multiple magazines on a plate carrier.
The heavier weight and large size restrict the shooter to heavy, thick and wide magazines. This makes it difficult to carry additional ammunition on a vest or belt. This leads to .308 Shooters carrying less ammo overall for more weight than a .223 loadout.
Rifle ergonomics are also much different. The AR 15 tends to be the lighter and easier to handle a rifle. It's shorter and can use an overall shorter barrel. The AR 10 is a heavier rifle that suffers from serious performance issues when you shorten the barrel.
Related: How to Conceal Weapons in Your Vehicle
Price
The .223 Remington is the cheaper round and has the most variety in terms of manufacturers and loads. You do pay for the larger size and increased power of the .308 Win round. In terms of rifles, there is also a pretty big difference in price and selection.
There are overall way more manufacturers of AR 15s than AR 10s. The rifle tends to be more popular because it's cheaper, ammo is cheaper, and it's easier to handle.  AR 10s aren't so widely made and you have fewer options overall. AR 10s are also on average more expensive.
Which One Is Better?
Which choice is better is a tough one to make. Because every situation is different, it truly is situational dependent. If you live in an area with an expansive and open area the .308 may be a better choice for a survival rifle. Also in situations where you may face larger game and need a dual purpose defensive use and hunting rifle.
The .223 Rem is the more popular option due to price, recoil, and ease of use. The .223 is often better suited for the average individual. It's low recoil, accessibility, and price makes it an excellent option for a general purpose survival rifle.
Related: DIY Gun Solvent
In general, the choice is yours, and as a shooter and survivalist, you'll need to decide what works for you and your situation. Power and range, or speed and accessibility?
You may also like: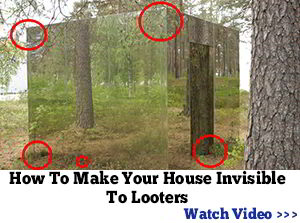 It's High Time You Started Worrying: The Rich Are Becoming Preppers

10 Foods The Cowboys Carried With Them On Long Journeys (Video)
3 Major Threats Facing the U.S. By the End Of 2017
The 6 Golden Rules of Surviving Martial Law