We are living in unprecedented times with worldwide inflation, supply chain disruptions, an uptick in natural disasters, cyberattacks on critical infrastructure, corruption on every level, and civil unrest. These factors are shaping up to be a powder keg that is about ready to explode into worldwide chaos.
People who are worried about their future have already prepared and are ready to survive apart from society. Everyone else appears to be in shock as they witness the destruction of everything they have grown to depend upon.
Since May of 2021, prices have gone up more than 5% month after month on nearly everything from food to supplies. If this continues or gets worse, it is only a matter of time before people throw in the towel and resort to anarchy to survive.
Here are 9 prepping items that have dramatically soared in price lately. In any case, everyone should be stockpiling these items now before they become even more expensive or aren't available anymore.
MRE Meals Price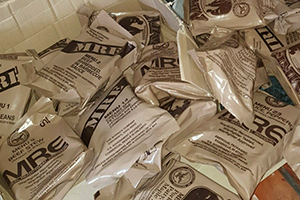 MRE meals are becoming more and more expensive, due to the cost of materials, food, and the overall demand for prepared meals.
Preppers have been stocking up on MRE meals in preparation for what is to come, but now more people are waking up to the cold reality and are panic buying MRE meals.
Related: Making Your Own MREs at Home
While it is impossible to say exactly what will happen in the future, food stocks are a hedge against society so buy more MRE meals and store them away while they are still available.
Canned Food Price
Canned food, especially sardines and tuna continue to go up in price, as demand has greatly increased, while supply is decreasing. In some areas, canned sardines are completely sold out and stores have no idea when they will be back in stock.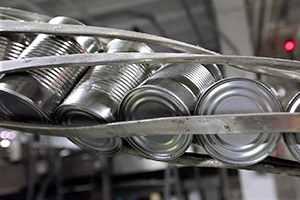 China, one of the biggest manufacturers of aluminum cans in the world, has recently shut down a number of factories because they can't afford the price of coal required to keep the electric plant operational. While shocking, many other factories in China that produce basic products required for nearly everything are also shut down.
If there are not enough aluminum cans to go around, canned food products will be harder and harder to find. If canned food is still available at the local grocery store, don't even look at the price, just buy as many as possible and store them away.
Guns and Ammo
Both guns and ammo have increased in price, as overall demand for both keeps skyrocketing.
Related: What To Do When Stores Run Out Of Guns And Ammo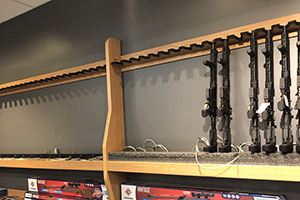 The majority of the population realizes that self-defense is going to be critical to protect food and supplies.
Additionally, with a push to pass more gun control regulations, stocking up on firearms and plenty of ammo right now is the best way to ensure safety.
Winchester and Browning increased ammo prices in May and a future price hike wouldn't be surprising. Currently, the price of ammo is shockingly high, and in many places hard to acquire, so stock up now.
Grains
The price of grains is increasing worldwide, as corn and soy both experienced significant crop destruction throughout 2021. In response, countries including Russia, Ukraine, Armenia, Romania, and Kazakhstan limited or banned specific grain exports.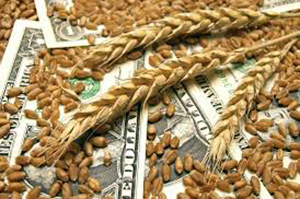 The time to stock up on grains for long-term storage is now, while most areas still have supplies available.
While the prices appear high, having a pantry full of non-perishable items is insurance for whatever could happen during winter.
If supply chain issues worsen, grocery stores may not have anything to put on their shelves. While we all hope for the best-case scenario, preparing for the worst-case scenario offers stability during uncertain times.
Natural Gas Price
Natural gas prices are spiking worldwide and don't appear to be coming back to baseline anytime soon. In some areas of Europe, natural gas supplies are expected to drop significantly, as demand increases into winter. With recent rumors that Russia may limit natural gas exports to Europe, the natural gas shortage has the potential to turn into a catastrophe.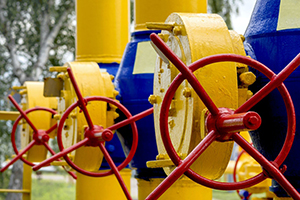 Anyone who heats their home or cooks with natural gas or propane should stock up now to ensure they have enough to get through the winter. Even houses that are heated by the electrical grid should have a backup system like natural gas or wood in case the power goes out and doesn't turn back on.
While a complete power outage may seem like a long shot, cyberattacks on the power grid or a Coronal Mass Ejection (CME) disruption could lead to such a scenario.
Again, preparing for the worst-case scenario, while hoping for the best, is the smartest practice.
Gasoline, Diesel, and Vegetable Oil
Gasoline and diesel continue to increase in price on nearly a daily basis. If the power goes out, preppers who own generators are going to be using lots of gasoline or diesel.
Ideally, opt for a diesel generator, as diesel fuel can be stored for quite a bit longer than gasoline.For the same reason, a car or truck that runs on diesel is a better option than gasoline.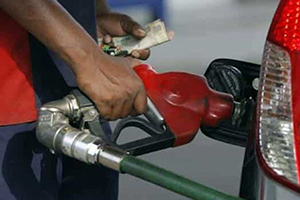 With the proper storage container like a 55-gallon drum specifically made for petroleum, stock up on diesel fuel now, while the price is still relatively cheap.
Related: The First Thing You Need To Do When The Gas Price Rises Above $5 Per Gallon
Additionally, diesel engines can run on a mix of diesel and vegetable oil (or just vegetable oil in a pinch) without any modifications, although modifications make it more efficient.
Since most preppers will have copious amounts of vegetable oil in their food stocks, it is important to be aware of this potential use case. However, no one will want to burn vegetable oil unless necessary, as it has been skyrocketing in price with palm oil and canola oil at all-time highs.
Expensive Is A Relative Term
These 9 prepping items that have dramatically soared in price lately are going to get more expensive if hyperinflation sets in and the supply chain continues to melt down.
On the surface, stocking up on food, supplies, and fuel may seem illogical due to the cost. However, having these items at your disposal is far more advantageous than having your money sit around while its real-world value drops.
Ideally, stock up enough food and supplies to last into spring or longer to get through the dark winter ahead.
You may also like: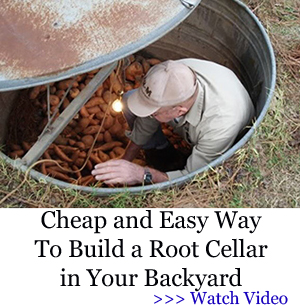 Cheapest Foods that You Can Stockpile
When Grocery Stores Go Empty – A Back Door Shopping Strategy (Video)
61 Fruits and Veggies You Can Grow in Buckets
The Ultimate Wild Game Meat Processing Charts for Preppers