We all know some dangerous wilderness survival myths that can get you killed – cutting a snakebite open and sucking the venom out, for example. That's terrible advice – all you're doing is inflicting a painful and potentially lethal wound on someone who's already having a bad day.
Drinking your own urine to survive? No, your body got rid of it for a reason and drinking it will just dehydrate you even more.
These myths are all about wilderness survival, though.
Related: 5 Wilderness Survival "Rules" That Are Actually Myths
Are there more general myths that people – even some preppers – might take as useful advice, but really just put their lives in danger? Yes, there are. Here are five of them.
---
You Need to Bug Out if the SHTF
Almost all preppers have a bug-out bag. Many have a bug-out location in mind, or perhaps already prepared and stocked.
Bugging out can be a great idea. You might even have no alternative – if a wildfire is bearing down on your home, staying there probably shouldn't be in your To Do List.
On the other hand, bugging out can also be a terrible idea. Generally, if your home is secure and not in immediate danger you're likely better off staying there.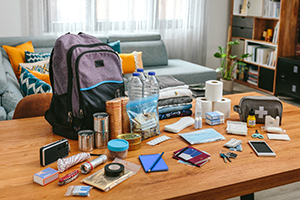 If you stay at home you'll still have all the stuff in your bug-out bag, and all your other stuff. You'll have more food, more clothes, even power and water for as long as they keep working.
Your home provides shelter – from the weather, animals and other people. It's usually easier to defend a house than a camp in the woods.
Bugging out should always be an option you're prepared to take, but it shouldn't be the automatic response to any crisis.
When the big one hits a lot of preppers are going to find themselves in trouble because they bugged out when they should have stayed right where they were.
---
You Can Always Live off the Land
A lot of people think that, if worse comes to worst, they can live off the land by hunting, trapping and foraging. Well, maybe they can – and maybe they can't.
The problem is it's not just about your wilderness skills. Other things can come into play too.
Related: 12 Pioneer Skills We Can't Afford to Lose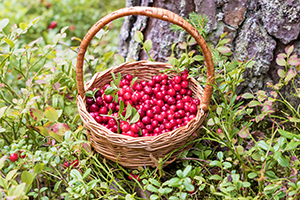 Your ability to live off the land depends a lot on what season it is. In late summer and fall there are plenty fruits to gather, and animals are fattening themselves up for winter. It's usually not too hard to gather food then, and anyone with basic outdoor skills should be able to keep themselves alive.
When the cold weather settles in, though, it's very different. Fruit, fungi and even most edible greenery disappear.
Some animals hibernate; others are losing weight. A lot of wild animals starve to death in winter, and they're adapted to life outdoors; if even they can't do it, most humans will struggle.
You can live off the land in winter, but it's a lot harder – and most people aren't going to manage.
---
You Can Rely on MREs and Emergency Rations
There's no doubt, MREs or dehydrated emergency rations are a convenient way to store food. They're robust, easy to prepare and have a long shelf life. But can you rely on them long term?
Sadly the answer to that is no, not really. The US Army says MREs are designed to be eaten for up to 21 days, and even then they try to give troops at least one proper cooked meal a day.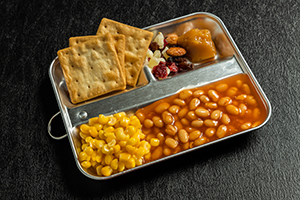 They're loaded with calories, sodium and all the other things your body needs to keep going for a couple of weeks of intense effort, but as a long-term balanced diet they lack a certain something – in fact, quite a lot of certain somethings. Live on nothing but MREs for as little as a week and your digestive system will start to get unhappy.
What about the dehydrated food sold as emergency supplies? Well, they're no better than MREs – and in fact they're often worse. Makers are also notorious for overstating how many meals you can get out of them.
A 30-day emergency bucket might only last a week if you make portions large enough to supply all the energy you need. In 2019 Wise Company settled a lawsuit after it turned out some of their meal kits provided just 453 calories a day – nowhere near enough to keep you alive.
MREs and emergency rations are a great solution if you have to spend two weeks in a fallout shelter, but for long-term survival you need real food. It's tinned food and dried staples that will keep you alive until the crisis ends or your crops are ready, not another pallet of MREs.
---
You Can't Miss with a Shotgun
I'm a huge fan of shotguns as survival firearms, to the point where I'd say that if you only have one gun it should be a pump-action 12-gauge. Shotguns are powerful, legal almost everywhere, relatively easy to use and as versatile as a gun can be.
On the other hand, to use a shotgun effectively you still need to be able to shoot.
A lot of people have the idea, probably from watching too many movies, that if you just point a shotgun in the general direction of the targets the spread of pellets will ensure a hit. This is very, very wrong.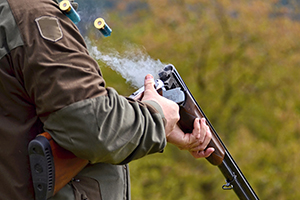 If you're using a shotgun for home defense, it's probably going to be close range – 20 feet or less. At that range the shot pattern will be less than six inches across even with an unchoked barrel. A shot that would miss with a rifle is almost certainly going to miss with a shotgun, too.
Yes, shotguns are great – but they won't make up for a lack of skill. You still need to get out there and practice.
---
You're Better off as a Lone Wolf Prepper
Survival is much easier if you only have yourself to take care of, right? Wrong.
Related: Are you a Community Member or a Lone Wolf Survivalist?
If you're on your own you'll quickly find yourself short of time; just staying alive will eat it all up. Where a group can divide up tasks and get more done, you're doing it all yourself. The chances are you'll find yourself at a bare subsistence level.
There's also security to think of. If you're on your own, you'll have no protection from dangerous animals – or people – while you sleep.
Even two people can manage round-the-clock security, although it'll be tiring. On your own, you're always at risk of something finding you while you sleep.
Lone wolf status is something you want to avoid. If a real wolf is on its own, it's looking for a mate so it can form a pack; if it doesn't find one it will probably die. If being a lone wolf doesn't even work for wolves, why would it work for people?
Those are five of the most dangerous myths I sometimes hear from preppers. Got any more? Let us know in the comments!
You may also like: 
This Hidden Survival Garden Will Keep You Well Fed When SHTF (Video)
13 Tricks to Get Safely Home Following an EMP
What's the Most Important Thing a Senior Brings to a Survival Group?