Imagine the scenario. You're driving home when suddenly your car's engine dies and the dashboard goes dark. Using the last of the steering response you pull in and brake to a halt, then try to restart. To your surprise, the ignition is totally dead – even the starter motor won't turn over. None of the lights are going on and the radio is silent. Then you start to realize that every other car on the road has stopped  too…
A hostile state has detonated a pattern of nuclear weapons 300 miles above the USA, the country has been blanketed by a massive electromagnetic pulse, and all unshielded electronics are dead. This is the EMP attack people have been dreading – and now you have to get home.
The worst time for an EMP
This is the worst-case EMP scenario. If the attack comes when you're at home, you're in the best position to get through it. You already have access to everything you've prepared, and you can immediately start activating your emergency plans.
Unfortunately, this isn't likely to happen. The point of an EMP attack is to cause maximum disruption, and the best way to do that is to push the button while everyone's at work. Whatever most people are doing will crash to a stop, doing a lot more damage than if it happened while offices and factories were closed for the night. And of course there will be panic as people try to call home, find they can't, then start wondering what to do.
What you really need to do is get home, but that isn't always going to be simple. If you work a couple of miles away from your house it's not too difficult – just walk – but what if you have a long commute? A distance that takes you an hour to drive can easily turn into a challenging multi-day hike. Worst of all, what if you're hundreds of miles from home on a business trip when the EMP goes off? All you can do is be as prepared as possible in advance, so when it happens you have the tools and knowledge you need to get back to your loved ones as quickly as possible. Here's how to do it.
Related: Where Not To Be During an EMP
Take preparedness with you
Some preppers fall into the trap of being prepared at home, but letting that slide when they travel. That's dangerous. Most of us spend a lot of time away, and a crisis is as likely to happen during that time. Whether it's the daily commute, a business strip or a vacation, you need to apply the same thinking as you do when you're at home. That means having at least a basic get you home kit, and a plan for how you're going to use it.
How much kit you can take with you depends on where you're going and how you're getting there. If you're traveling by car you should at least be able to take a rucksack with the essentials, some emergency rations and a set of outdoor clothing. If the law allows it, at least one firearm should be in your kit – and if you can manage a pistol and a long gun, even better.
Flying makes life more complicated, but a decent pair of walking boots or shoes, a weatherproof coat and a compact sleeping bag will serve you well. Any other basics you can fit in your baggage, like a good knife and some paracord, will make things a lot easier.
Before you leave home, work out how you're going to get back there if a crisis hits. If that crisis is an EMP, you're probably going to have to do it on foot – nothing's going to be flying, and only the oldest and least electronic vehicles will still be mobile. Old trucks are suddenly going to be worth their weight in gold. Make sure you have at least a basic map to let you plan a route home; don't rely on being able to ask people what way to go.
Related: Affordable Vehicles That Can Survive an EMP
Act quickly
When the electronics fail, don't join in the general confusion. You know this might happen and you're prepared for it, so use the first vital few hours well. First, dig all the cash out of your pockets and spend the lot. Before too long, people will realize that with the financial system wiped out money isn't good for anything, so use it while you can. Stock up on anything useful you can find – but don't waste time shopping around. If you end up spending $300 on candy, fine; it's energy that can keep you alive.
Next, start moving. Firstly, urban areas are going to become dangerous in a hurry. With law, order and sanitation all breaking down you don't want to be there. Secondly, the sooner you start heading for home the sooner you'll get there.
Make distance
How long it takes you to get home depends on how far away you were. If you just went to the grocery store you'll be back in half an hour – but what if you were on a business trip to the other coast? Even at a good pace of 20 miles a day, a 500-mile trip is going to take nearly a month. Crossing the continent might take a year.
If you don't have any other way to move, keep walking – but if you do see an alternative, take it. Even a bicycle will get you moving much faster, and in good conditions you might manage a couple of hundred miles a day. If rivers are flowing in the right direction, look for small boars – a row boat is still faster than walking, and it will give your legs a rest.
Move at the fastest pace you can keep up. If you have a hundred miles to go there's no point in trying to sprint – you'll have to slow down soon anyway, but before you do you'll be wasting energy and risking injury. Set a pace you can keep up for as long as it takes, and if you pick up any minor injuries think about taking a rest day. It's better to deal with them before they get bad enough to stop you.
If it takes you more than a couple of days to get home you're probably going to need to pick up supplies, gear and transport along the way. Be careful when you do this. Other people will be competing for anything useful, and getting into a fight can stop you reaching home. So can an illness picked up from contaminated water – and many water sources will be contaminated.
Getting home after an EMP could be a serious challenge, especially if you're a long way away. Making it is going to need preparedness, so when you're organizing a trip make sure your plans take in the worst case scenario. If you're ready for that, anything easier is a bonus.
Related: You Will Not Survive an EMP Strike Without This
The 13 Tips
Be as prepared when you're away as you are at home
Always have at least basic equipment with you
Before you leave home, plan how you'll get back there in a crisis
Always have a map
Spend your money as soon as the power goes off
Get moving
Stay clear of urban areas
Avoid crowds
Use any transport you can
Don't push too hard
Rest when needed
Scavenge carefully
Don't take unnecessary risks
You may also like: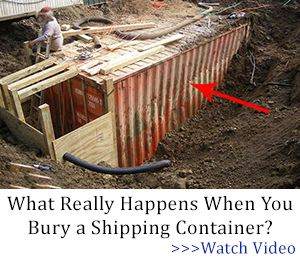 7 Actions to Take Immediately Following an EMP Strike (Video)
When It Comes To EMP Preparedness You Only Have Two Choices
9 Places Where You Can Find Energy After An EMP