If you're like most people, you likely consider your Grandma to be the best cook you know.
From mouthwatering casseroles to sugary sweet Thanksgiving day pies, Gram knows a thing or two about how to put together a meal (and likely, she has some practice in improvising ingredients and throwing together meals on a limited budget, too).
Ready for a taste of the past? Here are some recipes my grandma knew by heart – and perhaps, yours did too!
21 Old-Fashioned Recipes Your Grandma Knew By Heart
Grab the cast-iron pan and the salt shaker. These are 21 old-fashioned recipes your grandma loved to cook – and you loved to eat! Now, you can try them for yourself.
Bread Pudding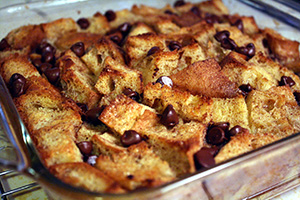 I'll be honest – bread pudding is not my favorite recipe. Something about the texture just doesn't sit well with me! However, this is a recipe that my grandmother used to make at least once a month – usually with old, stale loaves of bread she had lying around. You can add fruit, cinnamon, and even raisins to dress it up.
Biscuits and Gravy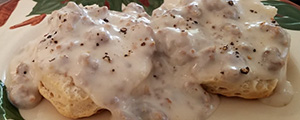 For many families, biscuits and gravy is a quintessential breakfast (and dinner!) staple. The classic recipe relies on sausage gravy but you can whip up a batch for whatever you happen to have on hand.
Lard
Lard is one of those survival foods that so few people keep in their pantries today – yet for my grandma (and probably yours!) It was a staple.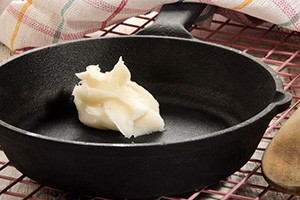 It's easy to make lard by rendering down pig fat (translation – just boil it for several hours).
Once the fat has been rendered, it is shelf-stable and lasts for months on end. It can be used to make everything from the flakiest biscuits and pie crusts to the perfect batch of crispy French fries.
Related: How To Stockpile Lard, The Calorie Rich Survival Food Of The Great Depression
Amish Scrapple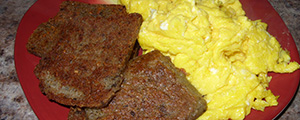 My grandma grew up near Amish country and so this recipe – which includes ingredients like breakfast sausage, flour, and lots of maple syrup – was common on the breakfast table.
Sauerkraut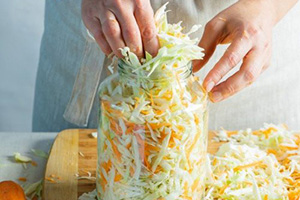 Sauerkraut was another pantry staple in my grandmother's time because it utilized a vegetable with a long storage time (cabbage) and found a way for it to last even longer by adding vinegar.
At the most basic level, all you need to make sauerkraut is cabbage, salt, and vinegar.
Potato Soup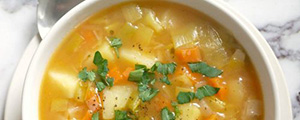 Old-fashioned potato soup is another classic recipe. Occasionally, Grandma might add leeks, ham, or other mix-ins, but this plain recipe is delicious and hearty enough on its own.
Pot Roast
Pot roast comes together fast and can cook slowly in the oven all afternoon. With hearty root vegetables, it was a wintertime staple in my grandmother's home.
Hoover Stew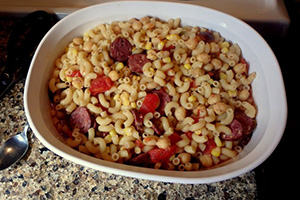 Hoover stew was common in soup kitchens during the Great Depression but you didn't have to be picking up meals at those kitchens in order to be familiar with this recipe. The broth recipes can vary but generally, this stew will contain ingredients like macaroni, stewed tomatoes, canned corn, and hot dogs.
Bannock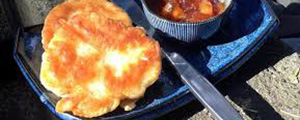 This dish wasn't quite as common in my grandmother's home as it was in others, but it was a popular dish for that era.
It's simply a basic bread that is made with wheat flour and then fried or baked into flat cakes without being leavened first.
Related: How to Make Bannock the Survival Food Rich in Vitamin C
Fried Cornmeal Mush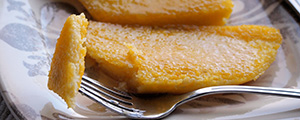 This basic dish includes just milk, water, and cornmeal (and of course, some butter or lard for frying). It's a simple meal that could be served as a side dish or a meal on its own.
Split Pea Soup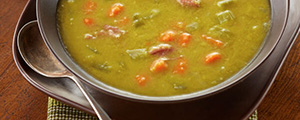 Growing up, split pea soup was one of my least favorite recipes at Grandma's house. After all, what little kid enjoys eating peas? As an adult, though, I see this staple for what it truly is – nutritious, filling, inexpensive, and absolutely delicious.
Homemade Hash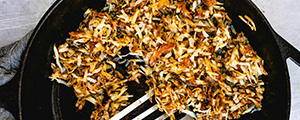 You'll find hash on the menu at most diners in the United States, but Grandma had a great recipe for this breakfast side dish too. The secret? Plenty of corned beef cooked to perfection along with tender boiled potatoes.
Salisbury Steak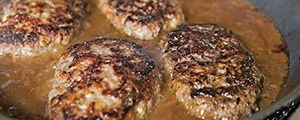 Salisbury steak is another old-fashioned recipe that varies a bit from family to family. My grandma's was always made with the leanest possible ground beef and served with dijon mustard, mashed potatoes, and roasted broccoli.
Great Depression Casserole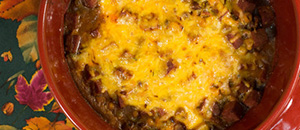 Great Depression casserole is another budget-friendly recipe that my grandmother relied on. It includes basic ingredients like pork and beans, bacon, bologna (although some families will use hot dogs), and chedda cheese. Quick and convenient!
Related: 50 Tips From the Great Depression
Goulash
Just about every family has its own recipe for goulash, making this one of the best old-fashioned recipes around.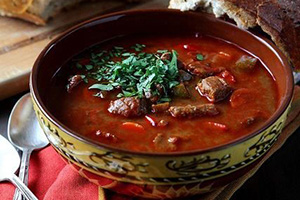 You can tailor it to your needs and preferences based on the ingredients you have in your refrigerator or pantry.
Experiment with different spices and vegetables (my grandma used to add carrots to hers!) but know that the basic ingredients (tomato sauce, ground beef, and pasta) will remain more or less the same.
Chipped Beef on Toast
I won't tell you what my grandpa calls this recipe – it has another nickname (a shingle is involved, if you want to Google it!) that used to always get me giggling as a kid.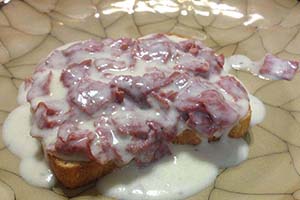 However, it's not a joke that chipped beef on toast was an economical recipe with dried beef and Texas toast that could really help stretch the grocery budget in my grandparents' time.
Related: How To Preserve Chipped Beef in Glass Jars For A Long Time 
Jerky
For a family of avid hunters, jerky was essential – especially deer jerky. You can make jerky with any kind of meat, including beef and chicken, but venison was the staple ingredient in my family.
Tuna Noodle Casserole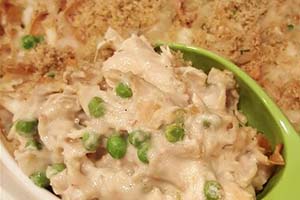 My grandmother used to make tuna noodle casserole for my mother and her siblings all the time when times were tight – and my mother used to make it for me, too. It doesn't take a lot of culinary expertise to mix together canned tuna, noodles, and cream of celery soup – making this an easy go-to on busy weeknights.
Classic Mashed Potatoes
Mashed potatoes were served at least twice a week in my grandma's house!
Tomato Jam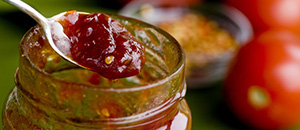 Tomato jam is another classic recipe that's easy to make at home. It was a staple in my grandmother's pantry because she grew her own tomatoes and could be eaten as a breakfast dish (sweet tomato jam on toast!) or a dinner accompaniment.
Peanut Brittle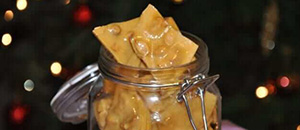 I'll close out the list with another holiday classic for my family – peanut brittle. This all-American holiday dessert is a hit with everyone in my family, and try as we might to recreate this confection, only Grandma really knows how to get it right.
No Cookbook Necessary for These Old Fashioned Recipes!
Old-fashioned recipes are having a serious moment. Look around Pinterest or even just the bookstore shelves and you'll find hundreds of recipes for "classic" dishes.
The truth is, though, my grandma probably didn't need a cookbook to put together these meals – they were part of her regular repertoire.
The good news is that if you don't know how to cook like grandma, these old-fashioned recipes will give you some insight on how to make them for yourself.
Over time, you'll find that these dishes aren't nearly as complicated to make as you might think – and you'll be able to commit them to memory, too! Give a few a try today.
You may also like: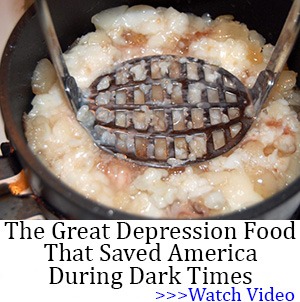 10 Beautiful Plants That Are Secretly Killing Your Garden
The Succulent Red Plant That Tastes Like Bacon (Video)
How To Make Gun Powder The Old Fashioned Way in Less Than 30 Minutes
There's Only 1 Way People With Hardly Any Money to Spend Can Buy Land