When an SHTF event takes place, those who aren't prepared will be forced to maraud and loot others to survive.
People who have prepared for this event should already have extensive food stores, water, supplies, fuel, and off-grid power generation systems. Additionally, self-defense that includes firearms is mandatory to defend both supplies and loved ones.
Here are the 11 most attractive items that need to be hidden, as looters are going to be looking for easy targets to steal when SHTF.
Food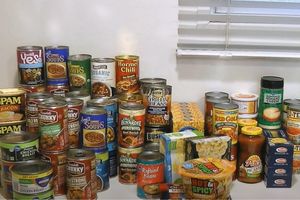 Food stores are going to be in high demand when SHTF, as people who aren't prepared won't be able to go to the grocery store and buy food anymore.
These individuals, no matter how nice they seem, are going to do anything they have to so they can feed themselves and their families.
Most preppers already hide their food stores and no one outside of their family should even know about it. Having a hidden room that is dedicated to storing dried food, canned food, water, and basic supplies is the bare minimum.
Anyone who doesn't have this basic necessity should find somewhere in their house or in a bug-out location to hide food and supplies.
Livestock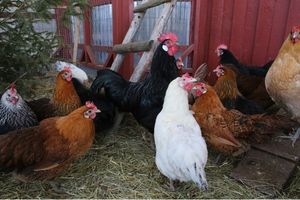 Most preppers realize that long-term food stores, no matter how vast they are, aren't going to last forever in a grid down, long-term catastrophic situation.
To become completely independent, food production is required. Raising chickens, hogs, and cows is one way to ensure a consistent food supply.
Related: Livestock Animals You Should Start Raising For The Upcoming Economic Crisis
However, in an SHTF situation, looters are going to be looking to steal any food they can get, dead or alive. While it may not be easy to hide livestock, they need to be protected to ensure starving looters don't decimate them.
Vehicles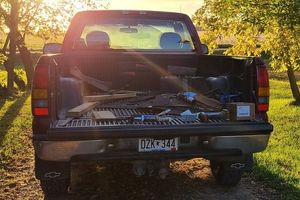 In an SHTF situation, people who haven't prepared will be in a panic situation and look for any way to get out of the city when no resources are left.
Individuals who don't have a vehicle or don't have sufficient fuel in their vehicle will be quick to steal cars and trucks so they can make their exodus from the city.
Keeping vehicles locked in a garage or another secure location will likely be sufficient, as looters will be looking to steal the most accessible vehicles.
Fuel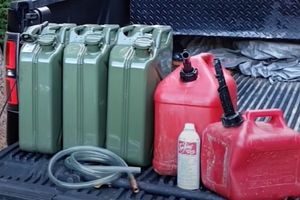 Fuel is going to be in high demand when SHTF, as gasoline stations will run dry within days and most people don't store fuel.
Hiding fuel stores is as simple as leaving containers with fuel locked in the garage or locked up at a bug-out location.
Ideally, opt for diesel vehicles and generators, as diesel fuel is best for long-term storage, while pure gasoline goes bad within six months and gasoline mixed with ethanol goes bad within 3 months.
Related: The Best Places Where You Can Store Fuels Safely
If storing gasoline, use a fuel stabilizer that can extend its life from 1 to 3 years.
Generators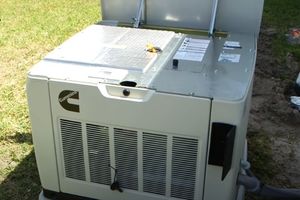 People who are somewhat prepped with food stores, but don't have electricity are going to be looking to steal generators when SHTF. The problem with generators is that they are typically located outside and are noisy when they are operating. This makes them an easy target for looters so they should be secured at the very least.
Placing metal fencing around an outdoor generator may deter some thieves from stealing it, but it is far better if it is completely out of sight.
A generator can be stored in the garage or shed if the exhaust exits to an outdoor location, but the exhaust fumes will still draw unwanted attention.
Solar Panels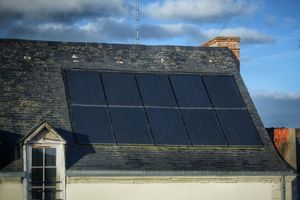 Solar panels and more specifically solar systems will be in high demand when the grid goes down.
The problem with solar panels is that they are very difficult to hide and potential looters will be drawn to them.
Related: Build Your Own Solar Panels
Many looters will assume that if one has solar panels, they also have other supplies that are a necessity in an SHTF scenario.
If solar panels can be hidden in a bug-out location that is far from civilization or on a structure that doesn't face traffic, they may not draw unwanted attention.
Weapons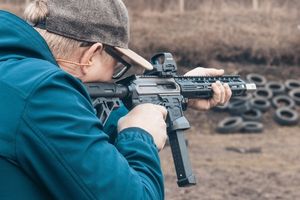 Weapons, especially guns and ammo, are going to be high on the list of items to steal.
In a complete collapse situation, people who have weapons have the potential to defend themselves, while those without weapons will be at the mercy of others.
In an SHTF situation there is no mercy so secure and hide weapons from prying eyes to avoid becoming a target for looters.
Precious Metals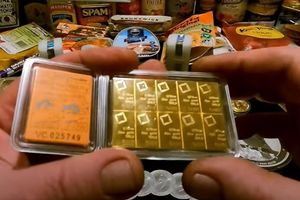 Cash will initially hold its value in an SHTF situation but will become completely irrelevant long-term. Precious metals like gold and silver are going to be one way to facilitate barter.
Precious metals are going to be attractive to looters, but for the most part, gold and silver are easy to hide.
Furthermore, most people that own precious metals already have them hidden away.
Alcohol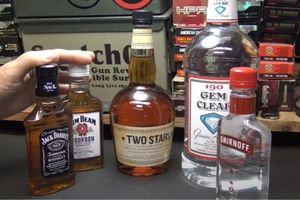 Alcohol is going to be in high demand when SHTF, especially for people who are addicted to it and don't have access to it anymore.
Hiding alcohol with food and supplies in a hidden room is a good practice to avoid becoming a target for thieves.
Supplies
All basic supplies are going to be high up on the list of things to steal when society completely collapses. Something as basic and simple as toilet paper will have a value similar to gold if it is widely unavailable.
First aid supplies, hygiene supplies, and any other supplies that we now take for granted should be stored in a hidden location so potential looters don't come hunting for these necessities.
Hand Tools
Basic hand tools will become extremely valuable when electricity is sparse and construction becomes a necessity in a long-term SHTF scenario.
Storing an extra set of tools in a hidden room along with supplies is a good way to ensure that they will still be there when needed.
As society breaks down before our eyes, the probability of reaching an SHTF scenario increases by the day. The good news is that we still have time to prepare so we must make the most of it.
Securing all supplies now in a hidden location, away from the eyes of looters, in conjunction with possessing adequate self-defense, is the key to surviving the upcoming societal apocalypse.
You may also like: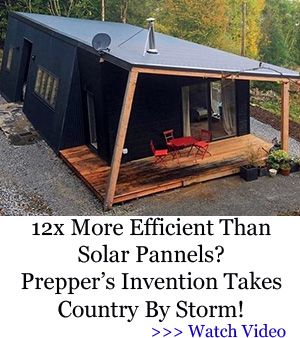 How to Dry Plums for Long-Term Storage Just Like Grandma
Do You Know Why You Should Never Put A Tall Fence Around Your House? (Video)
17 Lessons Learned From An 80 Year-Old Nurse
Things You Throw Away That You Should Add To Your Stockpile Instead
How to Tell in 5 Minutes If It's a Power Outage or an EMP and Get a Massive Head Start