Products that increase in price exponentially often have a dwindling supply accompanied by a surge in consumer demand.
A huge increase in demand that sends the price soaring is common with desirable foods, as the number of hungry consumers available will pay exorbitant rates for what they want.
Other items that used to be cheap but have skyrocketed in value are the result of an excessive increase in taxes.
Furthermore, items like gold and bullets have grown increasingly expensive throughout the last century, as a hedge against inflation and social unrest.
Here we will look at the top 11 expensive items that used to be cheap:
Lobster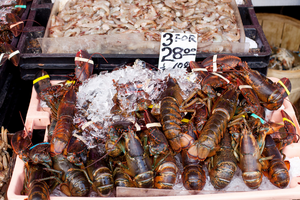 Lobster was known as the poor man's meal, as it was fed to prisoners and servants to supply them with sufficient calories on a budget.
In general, bottom feeders are considered an undesirable food choice, as their diet consists of all the trash that sinks to the bottom of oceans and rivers.
However, lobster is an anomaly, as lobster meat is extremely delicious when cooked properly and dipped in melted butter. Once the common people started eating lobster, they just couldn't get enough of it.
Keeping up with the huge increase in demand for lobster put a strain on the overall supply and its value took off vertically. Nowadays, lobster is a luxury food item that only the well-off can afford.
Beans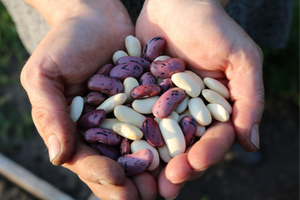 While many people don't consider beans to be expensive, they are far more costly than they used to be. Since beans are the staple of many cultures who subsist on beans and rice alone, they must be affordable.
Related: How to Dry Can Beans and Rice for 20+ Years Shelf Life
However, yields have been falling dramatically due to higher temperatures in regions like East Africa, where they are grown.
Additionally, prices are expected to continue to go up rapidly, as demand for beans increases. Many people worldwide have been storing beans and rice as a way to prepare for whatever may happen so stock up now before supplies diminish further.
Caviar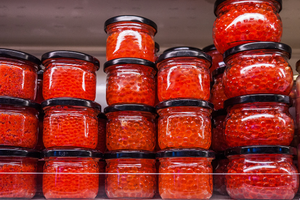 Caviar used to be so cheap it was served in bars and saloons for free in America during the 1800s. In a sense, serving caviar was the same as serving peanuts in bars and restaurants today. Places that serve caviar were able to earn more income because the high salt content in caviar made people thirsty and buy more beer.
However, the caviar craze resulted in overfishing and caused the population of Sturgeon fish to plunge.
With fewer Sturgeon laying eggs, caviar quantities diminished significantly and caused the price to spike to unimaginable levels.
Chocolate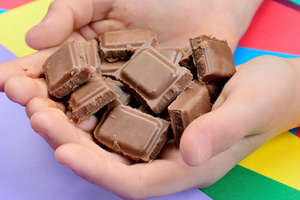 Chocolate is one of the most delicious foods and Central American indigenous cultures considered cacao to be a gift from the gods.
Most people in Western culture seem to agree, as we are collectively eating chocolate at the fastest rate ever. In fact, we are eating more chocolate than we are able to produce.
Unfortunately, overall cacao yields around the world are decreasing, sending the price of chocolate higher and higher.
Honey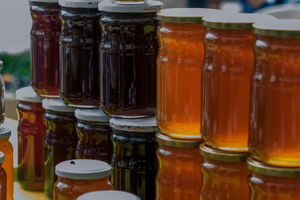 Honey supplies have been decreasing worldwide for decades now, as honeybees are dying off in record numbers.
This is due to a number of factors, but insecticides top the list.
Related: 23 Survival Uses for Honey 
Albert Einstein famously said, "if the bee disappeared off the surface of the globe, then man would have only four years of life left."
The price of honey is no longer cheap and will continue to increase in value if there are lower supplies worldwide.
Preppers should store honey because it never goes bad. Honey has so many different use cases besides just being a food that everyone should have a bottle of honey on hand.
For instance, honey can be used on open wounds, because it has antibiotic and antifungal properties that can prevent or treat infections.
Coffee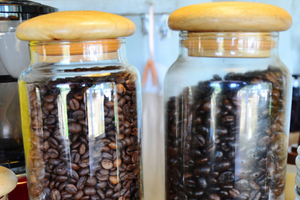 Coffee is one of those items that most people can't live without, myself included. Not only is it a delicious way to start the day, but caffeine makes everything a little bit better.
Unfortunately, coffee plants worldwide are decreasing in numbers, while demand increases, pushing up prices.
Since the best coffee requires shade for optimal growth, deforestation in coffee growing regions of the world is going to hamper future coffee crops.
Peanut Butter
Peanut butter and other nut butters are great items to have in long-term storage, as they are edible for years.
Related: 8 Cheap Protein Sources to Add to Your Stockpile Right Now
With a combination of protein and healthy fats, peanut butter is one staple of many Americans' diets.
However, peanut butter is increasing in cost rapidly, although it used to be cheap, as many regions of the world that grow peanuts have switched to cotton for greater profit margins.
Ironically many of these farmers are now switching back to peanuts, as the overall demand for peanut butter has continued to increase, while prices are increasing in tangent.
Cigarettes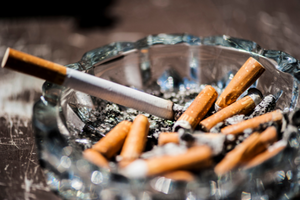 Entire economies are based around cigarettes as a means of trade, mainly in the penitentiary.
Since cigarettes will always have value to some people, many preppers store large quantities of cigarettes so they can use them to barter for other items.
Back in the 1950s, cigarettes used to be cheap, only $0.25 a pack. Now, the price of cigarettes is an average of $6 a pack in the United States. The reason for this huge increase in price is mainly due to taxes.
Since the government on both the federal and state level decided that taxing smokers excessively was one way to get them to quit or at least earn huge tax revenues, prices have escalated out of control.
Gasoline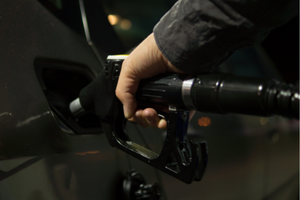 Gasoline, a waste product of the kerosene industry, was originally flushed into rivers in the 1800s, as it served no use.
However, Rockefeller, in conjunction with Henry Ford, modified an ethanol engine to run on gasoline instead. Then, an all out war on ethanol began in the 1920s with Prohibition.
During this time frame, gasoline was adopted as the primary fuel for automobiles.
In the 1930s, a gallon of gasoline was around $0.10 and only went up to $0.36 by the 1970s. However, gasoline currently costs around $3 a gallon in the United States.
Bullets
With a huge demand for bullets, supplies have dropped significantly and many retailers are out of stock.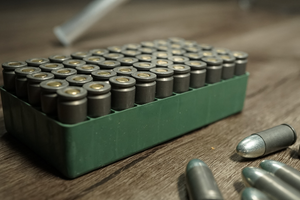 The vendors who still have rounds available are selling them at a pretty penny. However, this has not slowed down consumer demand, as many people, including preppers, are stocking up as much as they can.
If social unrest accelerates, expect bullets to keep going up in price.
Gold
Gold is an excellent store of value, especially during economic downturns.
The United States dollar was originally backed by gold, but the gold standard was abruptly abolished in 1971.
In the 1920s, an ounce of gold was worth a little over $20. In 2021, an ounce of gold is worth $1,787 at the time of writing.
Supply And Demand – How Much Are You Willing To Pay?
These 11 expensive items that used to be cheap are all in high demand.
Since consumers still want these items, they are willing to pay whatever it takes to get them.
Will these items keep going up in price? Only time will tell.
You may also like: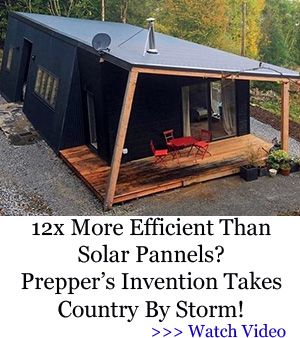 Edible and Non-edible Mushrooms you Find in Forests
Cheap and Easy Way To Build a Root Cellar in Your Backyard (Video)
Why You Should Think Like a Navy SEAL Instead of a Doomsday Prepper
Classified FEMA Report Confirms Preppers' Worst Fears
Meal Planning: A Month's Worth of Survival Food with 2000 Calories per Day