A prepper's way of life is to plan for any type of situation that might occur throughout life. One area that's a concern for many is food. It's easy to grab the non-perishables because they… well, don't perish. However, while it's easy, it also can get monotonous to dine on canned goods after a while.
So, if you are like most humans, you probably would like a wider selection to choose from, whether you're enjoying dinner at home or out on an excursion somewhere. There are limits to the preserving methods most of us know, though. Vegetables and fruits can be canned, but meat, poultry and fish are often difficult to keep on hand for any decent length of time. However, if you enjoy fish, have you heard of salt cod or bacalao?
It's a way to store fish for longer, years even, without it going bad. Whether you purchase your fish at a local market or catch your own, you will no longer have to use it all up in a day or two before throwing it out.
What is Bacalao?
Good question! Bacalao is fish which has been cured through a dry-salting method. Dry fish was being made by the Vikings as far back as the 9th century, and is still popular in Norway today. Then someone found that adding salt made the drying process more effective. Basque fishermen were doing that at least 500 years ago, to let them bring cod home across the Atlantic from the rich fishing grounds off the Grand Banks; within a couple of centuries the technique had been picked up in Portugal, Spain, France and the UK, and Atlantic cod had become a staple food in those countries. Even today bacalao is used around the world to create popular dishes, such as in France and Spain where they use it to make brandade, which is a creamy spread created with salt cod and olive oil, served with bread or potatoes. In Portugal they use bacalao to make savory stews.
In the English-speaking world bacalao is often called salt cod, because that's the fish it's most associated with, but it can be made from almost any non-oily white fish. Flounder, pollok, whiting and haddock are all excellent choices.
Fortunately, the process of making the bacalao is quite easy. It is a bit time consuming though, because it takes a week or two. The good news is that most of that time is simply waiting for it to dry out. The actual process takes very little time in prep work.
The result is a well-preserved fish for you to use whenever you are ready, and that will last up to three years if well stored.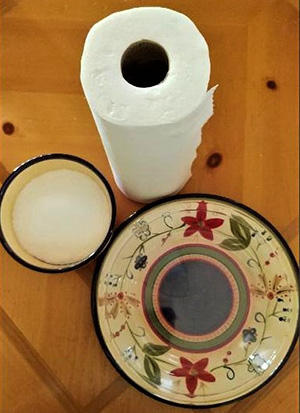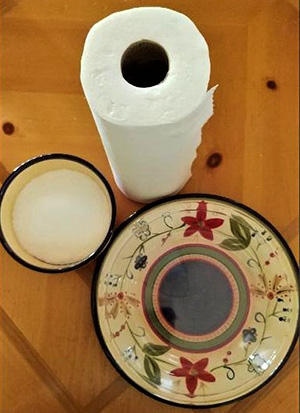 First Stage of Making Salt Cod
We used cod for this article, but as mentioned above there are other types of fish you can use. So, when you see "cod", feel free to insert the fish of your choice.
Make sure you have the supplies on hand, which are minimal. For the first stage, they include:
Fish fillets
Kosher or sea salt, medium to coarse grain
Paper towels or dish towel
Glass or stainless-steel container
Refrigerator
The first step is to prepare the fish by rinsing it thoroughly with cold water. Then, pat the fillets dry with paper towels or a clean dish towel.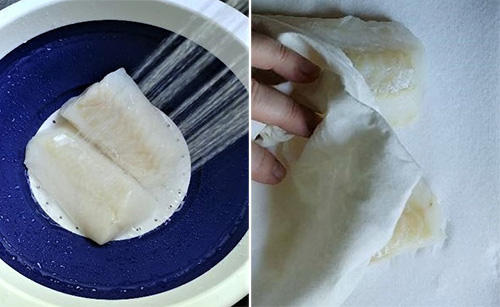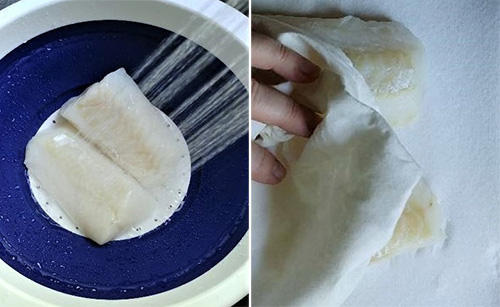 Next, pour a ½" layer of the sea or kosher salt into the bottom of the container. Place the fish on top of the salt, in a single layer, and make sure the pieces are not touching each other or the side of the container – you want each piece to be completely surrounded by salt. Pour an additional ½" of salt on and around the fish. Make sure that the fish is totally covered.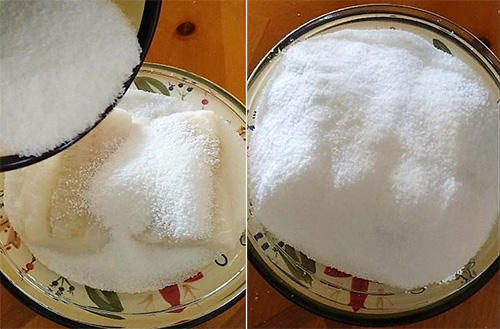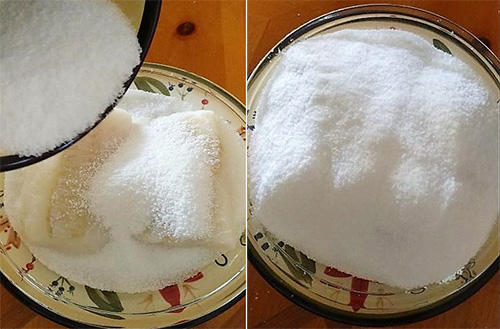 If you have more than one layer, repeat the steps above, making sure the fish is not touching each other and that each layer is well covered. It doesn't matter how many layers you put in; just bury them in salt!
Cover the fish and store it in a cold (but not freezing) place, such as your refrigerator, for 48 hours.
Drying the Fish
After it's been "salting" for 48 hours, wipe the excess salt off the fillets with paper towels or a clean dish towel.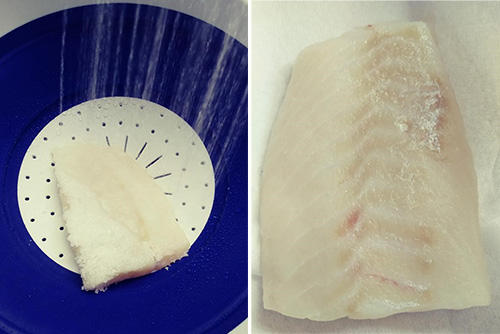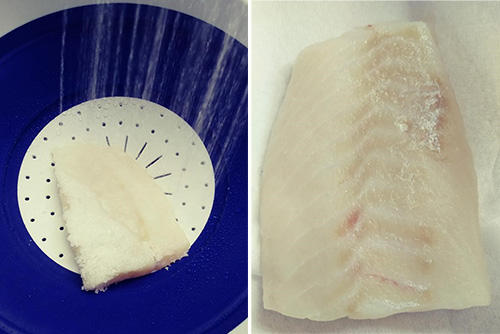 Wrap the fillets in cheesecloth, similar to how a butcher wraps a roast at the meat counter, tucking the sides in as you roll it up.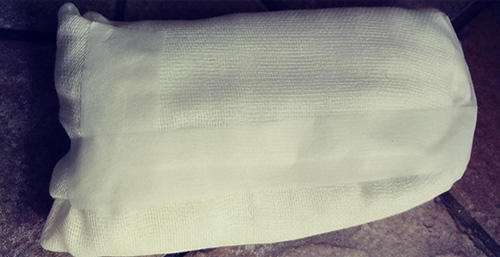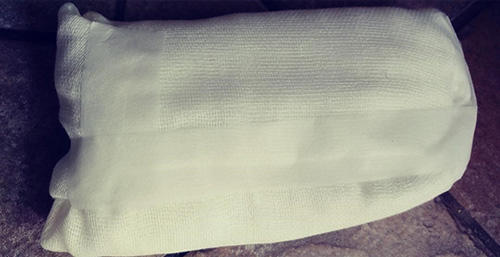 Place it on an overturned baking dish or rack on a plate, and then put it back into the refrigerator, uncovered. Now, simply let it dry out in the refrigerator for 1-2 weeks. In a SHTF situation and don't have power to keep the refrigerator running? No problem! Traditionally, fishermen hung their salted cod on racks to let the sun and wind dry it. If you're doing this, screening it with fine mesh to keep flies off is a good idea, but it should be too salty for insects to do it much damage anyway.
When it's ready, it will be dry and stiff…and you have bacalao!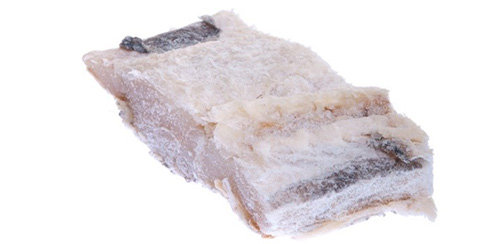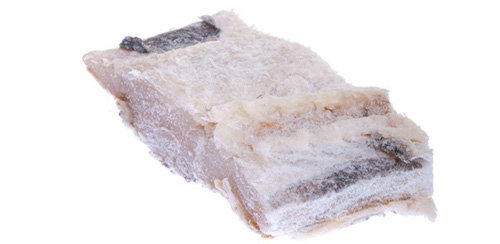 Once the bacalao is ready, wrap it in paper or fine cloth and store it in boxes. Traditionally wooden boxes were always used, and they're still the best option; they let the fish dry out even more. Of course the opposite is also true – if you store it in a humid place the salt will soak up any moisture from the air, and pass it on to the fish, so it's important to keep it somewhere dry. If you do that, though, it will last for at least two or three years without refrigeration. Most people now keep it frozen or refrigerated, but if it's been properly dried that's not necessary. Remember, this stuff was originally made to be piled up in a hut on some Newfoundland beach until fall, then carried across the Atlantic in an unrefrigerated boat. It's dry and salty enough to last for a long time.
Using Your Bacalao
When you are ready to use your bacalao, the first step is to soak it in water for two to three days, changing the water at least twice a day. This will rehydrate the fillets, as well as remove most of the salt. After this, it's ready to cook and enjoy!
You may also like: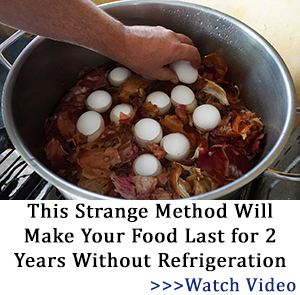 How To Store Six Months of Food When You Only Have Space for One
What To Do With All Your Frozen Food Once The Power Goes Out (Video)
13 Survival Foods You Should Always Have at Home
22 Ingenious Hacks to Make Food Last Longer