It's hard not to break your neck when you drive by a yard sale. There is always that chance that there might be a treasure hidden in all those tables or in one of those dusty boxes. There is a strange allure to seeking out those special things that could be hiding at your local yard sale or even flea market.
Most people hit a yard sale with no plan. They are just there to peruse the wares and see if anything catches their eye. That is fine. There is really nothing wrong with that.
However, if you also keep a list of prepper items that you want to find at these yard sales, suddenly, you can become a force to be reckoned with. You will be able to pull out the preparedness gems at these yard sales and get them for next to nothing!
Let's look at 10 of the best prepping treasures that you can find at yard sales.
Hand Tools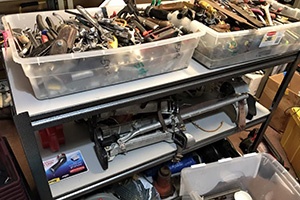 Nothing is better than a bunch of tools that work both on and off the grid. These tools are not only valuable to you but will have serious value to others. Things like saws, files and axes are all going to have serious value in a long-term collapse situation.
Related: 26 Necessary Tools for Off-Grid Living
Files are nearly impossible to make for the average person. Saws are no picnic either. Hammers are great tools because they get a lot of use and come in a variety of types and sizes.
Old, quality, scissors are another great tool to buy from yard sales. They are easy to sharpen and amazingly effective.
Augers
Awls
Wrenches
Vices
Sanders
Wooden Handles
Nearly any tool that is powered by muscle rather than gasoline or electricity is worth picking up if you have a shot at it.
Generators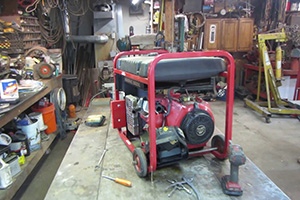 Sometimes generators stop working and it is simply a matter of cleaning the machine out or even just adding some new gas to run through the machine. When generators stop working or they are no longer needed because a home gets tethered to a natural gas generator, well, these things can be had for much cheaper than normal.
A gas-powered generator just powers the tough things. It is a piece of preparedness hardware that everyone should invest in. Go to the yard sales first and see what you can find.
Cots and Camping Gear
Camping is a phase for many people. There is a time in their life when they go camping on a regular basis and then there is a time when they give it all up for the comfort of the climate controlled home and the king sized bed.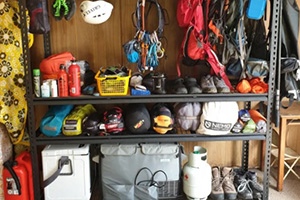 This is great news for you. You can pick through things like lanterns, cookware, sleeping bags and so on. Be wary of buying tents unless they are next to new. You simply cannot take them out and pitch them for a proper inspection. You could find yourself with a cheap tent that is covered in mold.
Cots are a great find at yard sales and should be picked up whenever you find them. They are great for expanding capacity to sleep family and friends in disaster.
Storage Containers
We store things. We use 5-gallon buckets, Rubbermaid containers and anything else that can be airtight or watertight for storing and organizing preps. Anytime you can get your hands on some cheap storage containers, go for it.
I have even bought Rubbermaid containers full of records or books just to get the container and lid! People wanna get rid of stuff at a yard sale. That is the whole point! Take advantage of that.
Cast Iron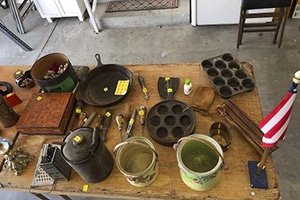 One of the great steals of all yard sales is old cast iron cookware. Most people do not know how to thoroughly clean or restore cast iron cookware. If the cookware gets a little blemish or some rust on it most people will put it out as a planter or use it as a money maker at the average yard sale.
A rusted piece of cast iron cookware is usually only an afternoon of elbow great away from being back to working order. There is great value in cast iron cookware because the stuff is durable and lasts forever!
If the average person starts making dinner over an open fire in their Teflon coated, cheap, cookware, they will burn these pans out in less than a year. If there are no longer any stores selling cookware it would be nice to have some cast iron to sell to those in need!
Books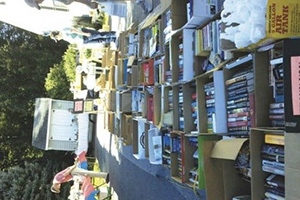 There are always books for sale at these yard sales. You might not find your favorite prepper fiction author but there is plenty of value on the tables of yard sales all over the nation.
Remember, "prepper" books are not just those that teach you how to prepare for the end of the world.
Gardening Books
Woodworking Books
Home Repair Books (probably the most valuable)
Fishing Books
Country Living Books
Recipe Books
100% Wool
100% wool clothing can be awfully expensive if you buy it retail. Older wool blankets and clothing can be downright ugly and unappealing to those who currently own them. Of course, none of that matters to you, right? You are a prepper, and you understand the value in 100% wool.
Any time you find yourself staring down at a tag that says 100% wool do yourself a favor and buy it. You are going to get a deal and you are gaining a material that is unparalleled in terms of warmth and survival use.
Gold and Silver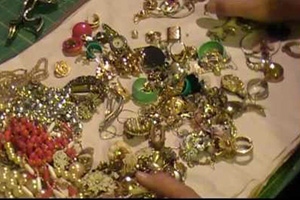 The odds that you roll up on a table of gold and silver coins for sale, at a discount, are low.
There could be, however, old jewelry or silverware that is made of gold and silver, but people are ready to get rid of them.
Look for tabs that say things like 14k and other ways that you can identify gold and silver. There are many ways, but you might find an old ring or set of forks and knives that are worth a lot more than priced.
Bikes for BOVs and Such
A standby at almost every yard sale is at least one bike. Bikes are exceptional when it comes to prepping because your car or the fuel supply could be compromised. If that is the case a bike will give you the ability to move to a BOL or just get to work when fuel is short because of a disaster.
Even if you already have a bike, you can buy bikes for spare parts or to share with others during hard times.
Fishing Gear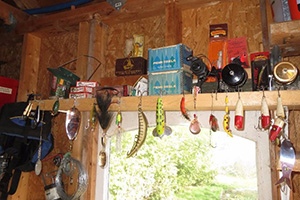 Working fishing gear is always a steal. Spools of fishing line, fishing reels and fishing poles are all going to work to get you fish and protein from the bodies of water around you.
Even if you don't fish now you should really consider getting into it.
Fishing gear can be had for pennies at most yard sales. Get what you can. Small hooks are another price because they can catch you almost any kind of fish.
Between yard sales, flea markets, estate sales and scrap yards a thoughtful and skilled prepper can make a killing! It all starts with knowing what you are after. You must understand the items that have true prepper value, like 100% wool.
Remember that the purpose of most yard sales is to get make room in a home and get rid of clutter. The money made is almost always secondary so there is no harm in offering a price below what is tagged or being presented at the sale.
Take your time and seek out the uncut gems that are awaiting us all at local yard sales.
You may also like: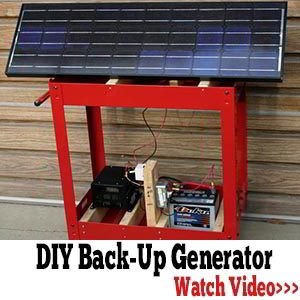 Vintage Homesteading Tools to Search for at Garage Sales
70+ Projects You Need to Outlast Any Crisis (Video)
Top 13 Prepping And Survival Items You Can Find At Farm Auctions
How to Make Your Own Semi-Automatic Off the Grid Washing Machine