Prepping is for people with an independent streak. That's pretty obvious; if you're happy to depend on others to keep you safe and give you life's necessities – and especially if you're happy to depend on the government to do it – you probably won't be too interested in prepping. After all, why stockpile supplies at your own expense if you think, in any crisis, friendly government employees will be along to give you everything you need?
Those of us who want to be prepared know better. We've seen, time after time, that the government can't look after people properly when things go wrong; we need to be self-reliant. The question is how self-reliant we need to be. Does it make sense to join a prepper group, or are you better off relying entirely on your own skills and being a lone wolf? Both options have their supporters, but is there a clear winner? I think there is, and here's why.
Survival societies
For preppers with a family there's an obvious option; work together as a family group. You all know how to get along together, you'll probably start a crisis in pretty much the same place, and you'll want to stick together for mutual protection anyway. If you have kids you'll need to take care of them, and maybe the same goes for elderly relatives too.
Families and others are also joining prepper groups in growing numbers. A group is just a family on a bigger, and usually looser, scale. Obviously most group members aren't bound together by family ties, so what attracts them to the idea? In fact there are a few real strengths:
Safety in numbers. This old saying is very literally true in a SHTF situation. If society collapses there are going to be potentially hostile people everywhere, whether it's starving refugees desperate to get their hands on some food or criminal gangs trying to exploit the situation. You can't just go to bed at night and rely on waking up if a burglar breaks a window; you're going to need security. The problem is you're also going to need sleep. To maintain round-the-clock security takes several people – ask any Army veteran and they'll tell you that even providing two sentries per squad gets tiring in a hurry. A group can afford to rotate people through sentry duty while others work or rest. There's also the simple fact that a large group has a better chance of driving off looters than one man or woman on their own.
Collecting skills. There's a limit to how much any one person can know, but in a group you can afford to have specialists. These might be people who already have valuable skills when they join, like doctors, farmers or combat vets. A group can also share the load of learning new skills among its members. Instead of one person trying to learn everything, one can become an expert on power generation, another a ham radio user and someone else can learn about keeping small livestock.
Sharing costs. Exactly the same applies to equipment. Everyone will need basic personal gear, but things like radios, agricultural equipment and medical gear can be purchased jointly – either by paying into a group fund, or each member taking responsibility for one item.
Mutual support. Loneliness can get to any of us. That isn't a problem for the members of a group.
It's not all rosy in the group garden, though. There's also a downside – human nature. What if it turns out that, when the pressure's on, not everyone gets along as well as you'd hoped? Groups need a clear chain of command, or people might start trying to take over. Others might decide to leave, and then what happens? Do they go with personal gear only, or can they take a share of group equipment? There's potential for trouble here, especially if the guy who bought the radio is determined to take it with him when he hits the road.
Related: How To Tell When People Are Lying to You (in a crisis)
Rugged Individualists
Some people are worried enough about the potential risks of a group that they prefer to go it alone. The USA has a long tradition of individualism, and it's natural that many will fall back on it as a crisis begins. There are some real plus points, too:
Easy decision making. There aren't any arguments about what to do if you're doing it all yourself, and that can be a real plus. If a group has leadership problems, too often people are so buy arguing about what to do that they don't do anything. Plenty of prepper groups fall apart at the best of times, even without the stress of the world falling down around them – and if a group breaks up under pressure, it's liable to get ugly. Going it alone avoids this risk.
Fly under the radar. If you're willing to live out of your pack, a lone prepper can move pretty much undetected. It's possible to move across most terrain quietly and almost invisibly – especially if you can move at night and lie up during the day.
Lower requirements. When you're on your own you only need enough food and water for yourself. There's no need to worry about creating a surplus for others who might be working on other things.
These are all good arguments for becoming a lone wolf – but they have to be weighed against some pretty serious drawbacks:
Lack of security. You have to sleep sometimes, and when you do you're vulnerable. Sure, you might be able to move covertly – but if someone does pick up your trail, all they have to do is stay awake five minutes longer than you do and you're in real trouble. There's just no way to maintain round-the-clock security on your own.
No help handy. As a lone wolf you're on your own – even if you fall and break a leg. Plenty people have died of hypothermia yards from the warmth of their home because they were injured and couldn't reach it. As a singleton you lose the safety net of having other people who can rescue you from trouble and care for you until you recover.
As a lone wolf you need to do everything yourself, and that means having at least some knowledge of every skill you need. You'll also have to get all your own equipment; there's no group to share the cost with. The chances are that, after a pretty short time, you'll really appreciate the benefits of specialization and cost-sharing.
Are you a Lone Wolf Survivalist or a Community Member?
You may also like: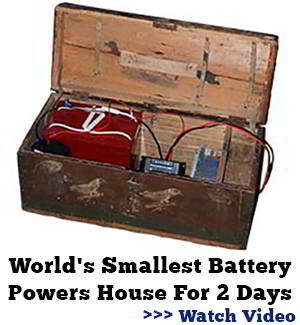 A Strange Thing That Might Save Your Life in A Nuclear Aftermath
How To Build The Invisible Root Caller (Video)
8 Places to Avoid After the SHTF
How To Disappear Completely When SHTF
6 Essential Differences Between the Greatest Generation and The Ones That Followed