Editor's Note: Roland has been part of our small community – here at ask a prepper – for a long time. He often talked about his grandfather, as being his lifetime model. His grandfather was one of the last cowboys and a true embodiment of the values of the Greatest Generation, who struggled though the hardships of the Depression.
by Roland
To honor someone in death brings meaning to their life as we reflect upon what's most important in our own.
I want to tell you about my grandpa Felix, an old, proud cowboy from Colorado who shaped me into the man I am, and to share with you some lessons he taught me.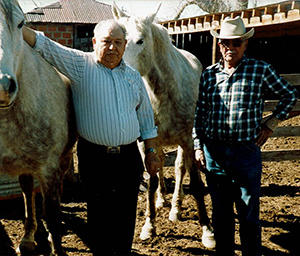 Felix Duran was nothing short of a man's man. Even in his 80s, his charismatic cowboy charm could still make ladies giggle. The many lines in his face told the story of countless hours he'd spent in the field digging the ditches and setting water for crops. His kind eyes never scolded, but only let you see their disappointment when you'd done something wrong. As kids spending our summers on the farm we would try our hardest not to do something wrong.
My grandfather was a proud Mexican of Spanish/Indian descent from Southern Colorado and wasn't afraid to let you know it! He was an inventor, a cowboy, steel worker, political figure, and husband of 62 years. It's all too easy to just say that my grandpa was my hero.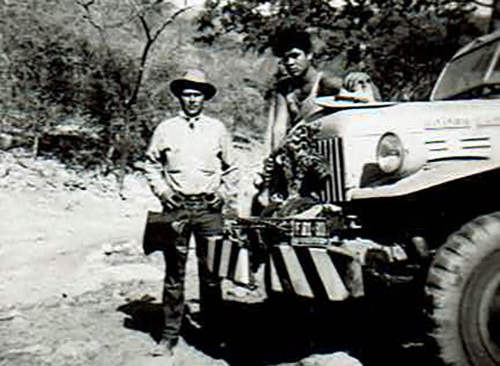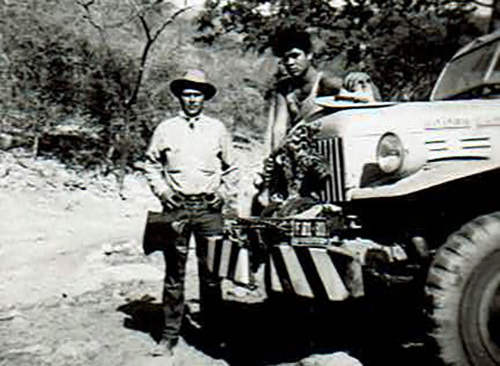 The problem being that there just isn't a single word in the English language that can best describe what he meant to me. I remember him not because I miss the person, but because I miss the larger than life figure that lived in my imagination as a child and that had so much more to teach me.
On the vast dry open plains just in sight of the twin mountains called the Spanish Peaks sits an old tiny adobe house, built by my great grandfather on land given to us by the Spanish in the mid-1800s. In this 3-room house my grandfather was born, as was my mother and most of my aunts and uncles.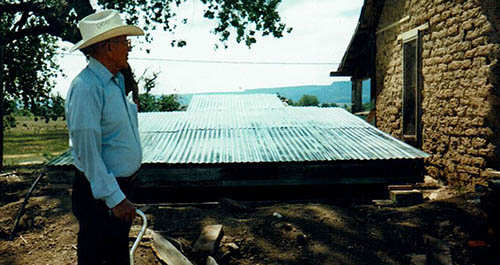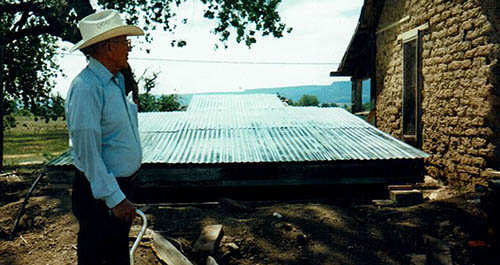 Grandpa would tell me stories of him as a young ranch hand in Colorado breaking horses for $.50 cents a day during the Depression, or of being in charge of the chuck wagon on long cattle drives through the open range that lasted weeks. Later, he would ranch his own land where he had built a beer hall at the edge of the property next to the road.  People from all over would stop on their way home from the rodeos to have a good time drinking and dancing.
Related: 6 Essential Differences Between the Greatest Generation and The Ones That Followed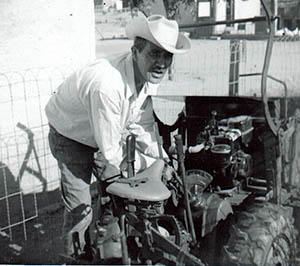 When it was time for his children to go to school he moved his family to the closest big city, where he took a job working in the steel mill so that the kids could get a proper education.
There, he built a small house for his family on Beech Street, raising six children with his wife, my grandmother, Aurora. When his kids started making families of their own he moved back to the prairie, where he lived out his long life with my grandmother and us grandchildren during the summers. He was big on education, making sure that all of his children went to college, which for a Mexican family in those times was quite a statement.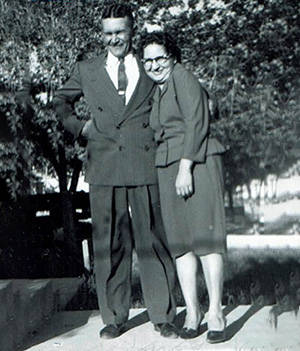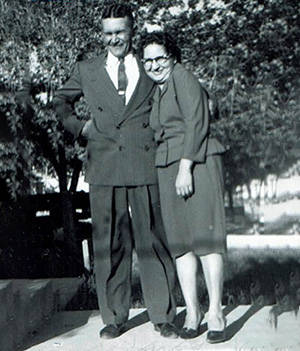 I swear sometimes I think the only reason I finally graduated from the university was because I didn't want to disappoint him. In his day girls on the farm were not supposed to be educated, yet he insisted on it.He would say that even if you were only going to change diapers you still need to get an education, so that you can teach your own children. As a boy back then the Mexican children were put in the back of the class, so he only made it through to the 8th grade. He would say that he didn't want me or anyone else to have to "scratch s*** with the chickens" the way that he did. He was the patriarch of our big family.
All of the kids would gather at the farm in Colorado every summer to help out when the alfalfa was ready to be cut, the cows needed to go to market or there was work to do. My cousins and I would spend time playing in the fields, exploring the many ditches, riding bicycles and always watching out for snakes.
Grandma would make beans and tortillas from scratch on her cast-iron wood stove. Grandpa would come in from the fields, take his boots off, give grandma a big kiss on the cheek, tell her how much he loved her and turned to Paul Harvey on the radio as we would listen to what was happening in the world while we sat down for lunch.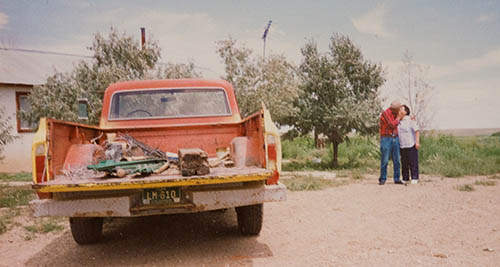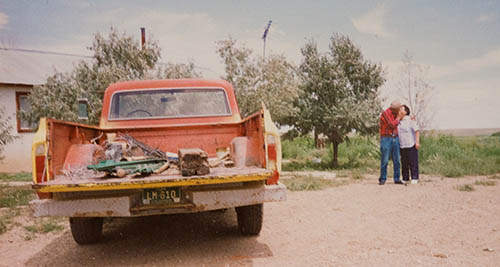 He was a simple man, who didn't go to church that much but thanked God every day for what he had. Of course, he wasn't without his flaws. He drank beer every evening and spit tobacco since the age of three – well, that's what he told us. He cussed like a sailor around the kids, but we didn't understand much as we didn't speak Spanish. But his old-world charm and class was something to behold when we would all get into the old pickup truck and head into town.
He would hold his head up high as we walked down the street together, talking to everyone with a warm familiar tone and introducing me as his son Cheyenne. He made up names for all the grand kids. There was Gallina (chicken), Indio (Indian), Pecosito (little freckles). To him I was Cheyenne.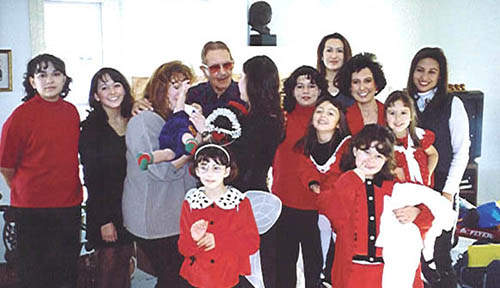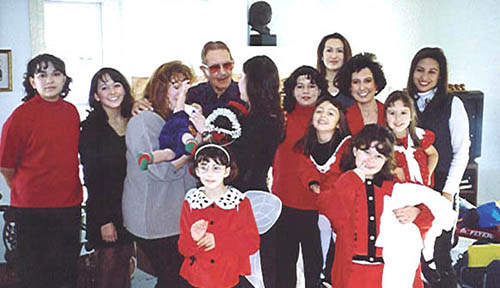 Out of all of us, I think I spent the most time with him. My parents would let me stay on the farm for the entire summer, allowing me to get to know the family.
When he got the news of pancreatic cancer he sat me down to tell me very plainly, with a beer in hand, that he only had six months left. But, before he would go he would have to spend three days in purgatory to pay for his sins.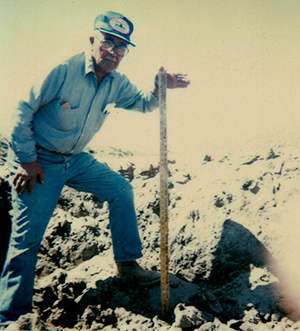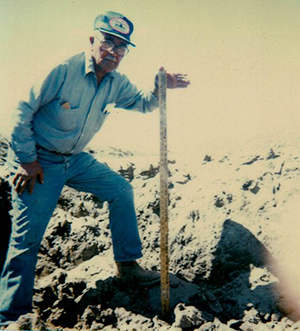 No one knew quite what he meant by that. But sure enough, when they brought him home from the hospital he remained in a deep coma for three days.
We were all there with him as he passed, aunts, uncles, cousins, nephews, girlfriends, boyfriends, a couple of dogs; 50 as I could count.
There, in his living room with a hospital bed brought in and all of the family around, we held his hand as he took his last breath.
It was a moment I will never forget.
I still tear up thinking about how blessed I am to have been his grandson. And I know I'm not alone in that.
We were all lucky.
The first of Felix's Spanish ancestors came in the early 1600s from Asturias, Spain. His own grandmother was a full-blooded Indian from the Picuris Pueblo tribe of New Mexico. He told us to be proud of our heritage and would say that we were "people that belonged to the land." Because of this, I have always loved the idea of ancestry, that we belong to the parents of our parents. For us it was the Spanish, and before them the Indian people of the Pueblos.
In spirit, my dear Grandpa is with them and someday I will join them too. But, hopefully, our family will endure long after my passing from this world.
You may also like: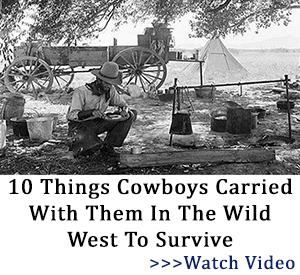 How Much Land Do You Need to Be Self-Sufficient?
Cheap and Easy to Build Root Cellar in Your Own Back Yard (Video)
Lost Remedies from Our Forefathers
What Cowboys Built And Did Around The House To Be Self-Sufficient