The survivors of a major EMP event are going to have to adjust to doing without a lot of technology that we take for granted right now.
Most electronics, including the ones in vehicles, will be fried beyond repair and it will be years – in some cases decades – before anyone is able to start making replacements.
A lot of old skills are going to have to be dusted off or relearned, and in many ways life will go back to how it was in the early 20th century.
If the initial chaos that follows the attack continues more than a few weeks things could be forced back in time a lot further than that, with many daily tasks needing the technology of the 19th century.
It's obvious that the more modern technology you can preserve, the better your chances of survival will be.
That's why building at least one Faraday cage is such a good idea – it will let you protect some vital items from the surge of current caused by the attack. Some things are hard to protect with a Faraday cage though, and one of the most important is your vehicle.
The advantages of having a working vehicle after an EMP attack are obvious. If you live in an urban or suburban area you're almost certainly going to want to bug out as soon as you can.
Social breakdown will make these districts very dangerous places to be, and the more prepared you are the more of a target you'll be for organized looters or desperate people who want your gear to improve their own chances.
Heading out on foot has its own dangers though. You're seriously limited in how much gear you can carry – 50 pounds is a realistic load, and that won't be comfortable.
If you're an ex-infantryman who doesn't mind going slowly and hurting a lot you can double that, but it still isn't a lot when your long-term survival depends on it. You'll also be vulnerable to attack, and unable to get away from trouble in a hurry unless you abandon your load.
With a vehicle, on the other hand, you can cover as much ground in half an hour as you can walk in a day. There's space for a heavy load of supplies and gear. You have the ability to drive out of trouble, especially if the opposition are all on foot.
The problem is that modern vehicles aren't very good at surviving an EMP. They have so many electronic systems that most of them will be totally, and permanently, immobilized.
However, if you start looking at older vehicles you're going to find some excellent choices. Focus on less sophisticated 4wd models and there are some real advantages:
Less electronics to go wrong
Cheap to buy
Simple, easily maintained engines – get a diesel if you can; the fuel will be available for longer
More rugged than modern equivalents
The ideal post-EMP vehicle is a diesel pickup or SUV with a stick shift and a carbureted engine. Four wheel drive is an essential, not an option; the roads are going to be jammed with immobilized wrecks, and if you can't move across country you won't be going far.
Here are the top ten choices for your bug-out vehicle:
#10 Harley–Davidson MT350E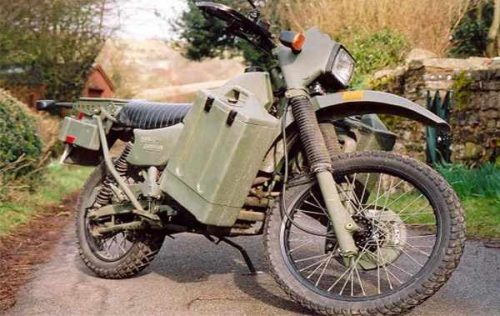 A motorbike has a lot going for it if you're traveling alone. It's less conspicuous than larger vehicles, doesn't need as much fuel and is a lot more agile.
Related: The Best Places Where You Can Store Fuels Safely In An Emergency
A car is going to have real trouble on roads cluttered with dead vehicles, but a bike can weave its way through most of the time.
The Harley Davidson MT350E is made in the USA but Harley actually bought the design from British company Armstrong, whose MT500 model had been selected as the standard NATO dispatch rider's bike. It's been updated, with a smaller 350cc engine and electric starter, and it's a really excellent off road machine.
It also has military spec shielded wiring, which improves its chances of surviving. Even if the electrics do get fried it can be kick-started, making it one of the most EMP-resistant vehicles you'll find.
---
#9 Jeep CJ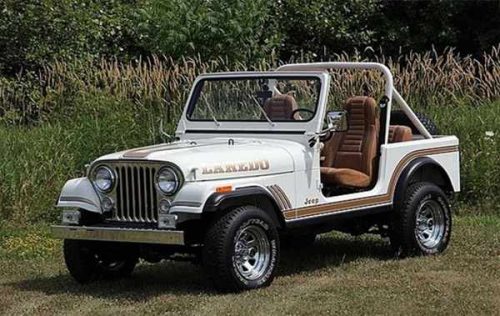 This is a much smaller and more utilitarian Jeep. In fact it's basically just the civilian version of the original military Willys GP, and was built in huge numbers from 1944 to 1986. Compact, lightweight and simple to keep in running order, it also has amazing off road performance.
It is small though, so this one is really for a maximum of two people plus gear. The engines are electronics-free, so aren't going to get wrecked by EMP, and small enough to give great fuel economy.
---
#8 Jeep Cherokee SJ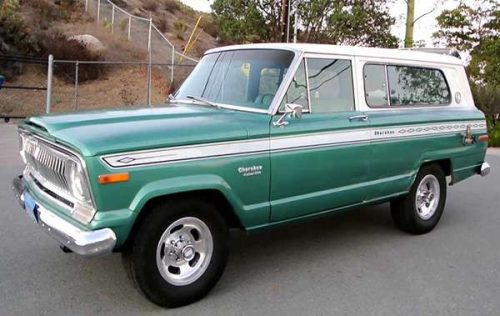 The original Jeep SUV, the 1973-1984 Cherokee is a solidly built vehicle that's old enough to have a simple and EMP-resistant electrical system but recent enough to be fairly comfortable. Its massive gasoline engine isn't all that fuel efficient but it does have immense pulling power.
Because it's a popular American model it's easy to find spares for a Cherokee, and this is something the smart prepper will always take into account. There's no point in getting a survival vehicle that you can't get replacement parts for.
---
#7 Volkswagen Thing
Officially known as the Type 181, the Volkswagen Thing is an updated, civilianized version of the World War II Kubelwagen. It's based on a VW Bug drivetrain, including the aircooled rear-mounted engine. That makes it extremely easy to maintain, and it also means you can use easily available Bug parts for many repairs.
Although it has a small 1.4 or 1.6 liter 4-cylinder engine, and is rear wheel drive, its light weight gives it good cross-country performance. It will also carry four people and a decent amount of gear.
---
#6 Toyota Hilux N30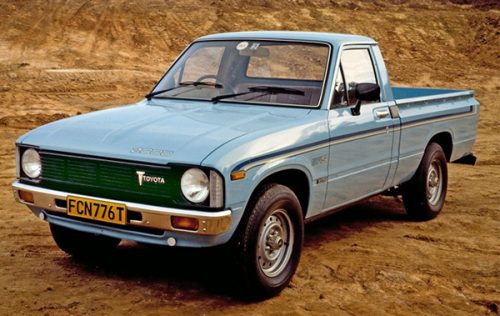 If you prefer a truck to an SUV the third-generation Toyota Hilux is a great choice. Built from 1978 to 1983, it has a tough and simple diesel engine with minimal to no electronics, so it's not highly susceptible to EMP.
It's also smaller and more fuel-efficient than the average modern truck, while still giving you a respectable load space and good off road performance.
---
#5 Toyota Land Cruiser J40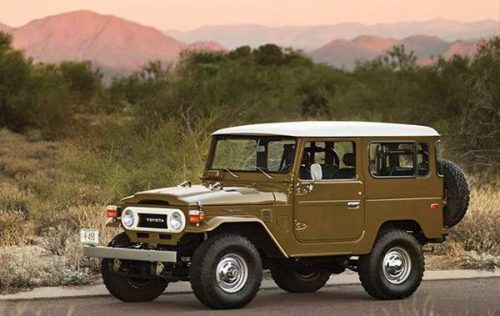 Modern Land Cruisers are high end, luxurious SUVs. The J40, built from 1960 to 1984, is a completely different beast. It's tough and simple, and has phenomenal cross country ability.
Toyota are also still making many parts for it, so it's not hard to build up a good spares set, hundreds of thousands of J40s are still in use as working vehicles all round the world.
It can survive just about anything, and thanks to its lack of electronics that includes an EMP.
---
#4 International Harvester Scout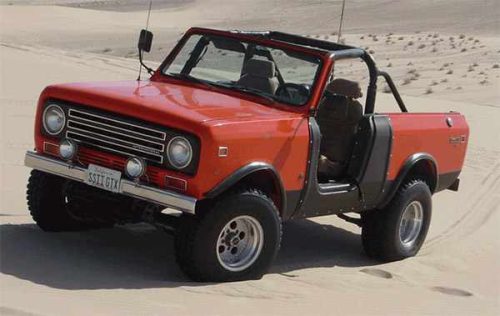 The Scout is a minor classic; on its introduction in 1961 it became the first of the modern SUVs. Up to then, if you wanted an off road vehicle you didn't have many alternatives to the utilitarian Jeep. The Scout gave excellent off road performance plus reasonable comfort.
The original model can attract quite high prices if it's in good condition, but what you want is the Scout II. This was built from 1971 to 1980 and there are enough around that a decent one shouldn't cost too much. The Scout's big advantage is that it contains no computers and practically nothing electronic, so it's inherently EMP-resistant.
---
#3 CUCV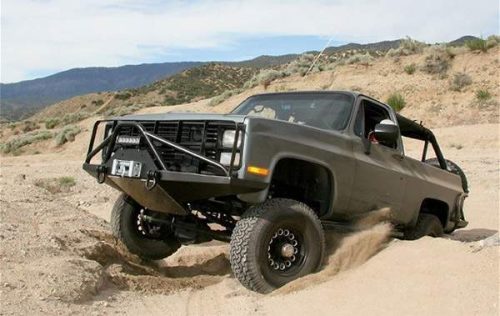 Another ex-US Army model, and even cheaper at auction; you can pick these up for well under $1,000. The CUCV is basically a militarized 1984 Chevy Blazer, and tens of thousands of them were bought in the 1980s.
Most of them were quickly put into storage, because their combination of powerful engines and dubious stability didn't work well in the hands of young soldiers – they were very prone to ending up on their roof.
Driven sensibly they're excellent, tough load carriers with good off road performance. Look for an M1008 pickup or M1009 command car/station wagon.
---
#2 HMMWV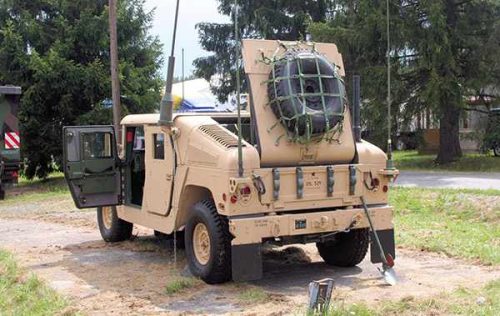 Ex-military vehicles have a lot going for them. They can often be picked up cheap, and they're generally at least partly hardened against EMP. The famous US military HMMWV is a good example. It's powerful and incredibly robust, with decent off road performance, but also simple to maintain and not loaded down with electronics. Low mileage ex-Army ones can be picked up for as little as $5,000 from surplus dealers.
The M998 model is basically a dual-cab pickup with a large load bed; there's a military issue metal hard top available for it as well, which reduces load space but improves weather protection and security. The HMMWV is very good at fording rivers and crossing rough ground – it's not as agile as a Land Rover, but has plenty of power. Civilian Hummer models are nowhere near as simple or robust as military ones and should be avoided.
---
#1 Land Rover 90/110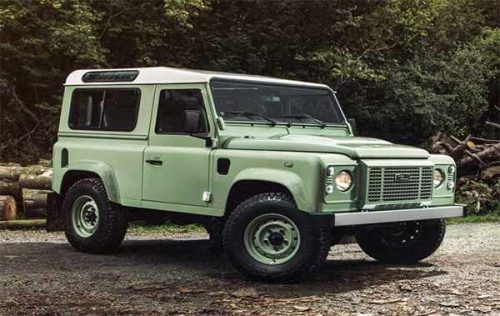 The Land Rover has been the workhorse of the British Army for decades, and it's famous for its rugged construction and simplicity. In 1990 it rebranded as the Defender and updated with a modern, electronically controlled engine, but if you can find a 1980s 110 (long wheelbase) or 90 (short wheelbase) diesel you have a vehicle that stands an excellent chance of coming through an EMP unhurt.
The Rover's cross country ability is very hard to beat and it's also excellent at towing. A truck or military-style soft top gives you the maximum load space; station wagon 110 models can fit up to eight passengers in the back. There's also plenty of expedition gear available for the Land Rover that works very well on a BOV too.
---
Obviously, having a working vehicle to hand really increases your odds of surviving the end of the world as we know it, so it's worth making some effort to find the right one. The job doesn't end there, though. Once you have your vehicle there are some more steps to make sure it's going to be running after the EMP.
Firstly, put together a set of spare key electrical components. A starter motor and alternator are the bare minimum. These aren't as vulnerable to EMP as electronic components, but they do contain a lot of wire and a strong pulse could heat that up enough to cause serious damage. If your chosen vehicle has anti-lock brakes, electronic fuel injection or any other computer-controlled functions get spare controllers and add them to your gear. Then store all your replacement parts in a Faraday cage. If an EMP hits it will almost certainly come without warning, so you need to be prepared.
Related: 10 Things to Have Ready before the Huge EMP!!!
Check the vehicle body. To some extent that can act as its own Faraday cage, giving some protection to the systems inside. You can improve on it, though. The most important thing to do is to ensure electric currents can flow freely around the body, which will minimize the pulse that gets through to the interior.
Firstly, ground each part of the body to the frame and make sure the vehicle isn't grounded to the actual ground. The tires will act as natural insulators, which helps you here.
Next look at panel lines. If there are any gaps these can generate secondary pulses that might cause damage, so do what you can to close them. On a dedicated BOV you probably don't care much about looks, so consider sanding the joins down to bare metal, covering them with conductive metallic tape then painting over the top. When the vehicle's not being used make foil-coated covers for the windows.
Go over the wiring, too. Where possible replace unshielded wires with shielded ones. If there's any old wiring left over from accessories you've removed, strip it out – it can generate more currents during an EMP. Reroute essential cables so they run as close as possible to the frame and body panels, but make sure they're well insulated. All these steps will reduce the chances of damage occurring.
Having a working vehicle could be the difference between life and death once an EMP attack has taken place. You'll be able to move more quickly, carrying the gear you need to survive along the way to your bug-out destination. Once you get there you'll have the ability to forage more effectively over wider distances, plus a way to rapidly evacuate if the situation changes.
It doesn't even have to be an expensive precaution to take. Because the vehicles most likely to survive an EMP are old, they're also cheap. It really doesn't make any sense to prepare for disaster but not make sure that your transport will still be running after the first moments of the crisis.
You may also like: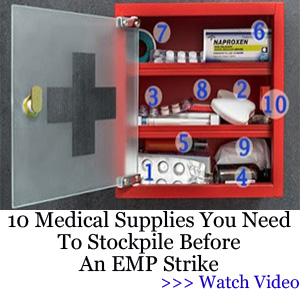 Off-Grid Tools You Need To Have On Your Property

NASA Rapture Warning – Is It The End? (Video)
If You Own A Mobile Phone This Is What The Government, Google & Facebook Know About You
Livestock Animals You Should Start Raising For The Upcoming Economic Crisis