You probably have long-term supplies stored in a safe place, and you are taking every step to ensure that you and your family will survive for a long time. However, things might be even worse than you imagined, and you might need to fight to survive for even longer than you expected. That's why it's always a great idea to know where you can find supplies—even in the winter.
Nature is always a great source of nourishment. You won't be able to use it, though, unless you learn how. Keep in mind that wild animals survive even through the harshest winters because they know where, when, and how to search for food as well as what to search for. Most of their food is not only appropriate for human consumption but also a great source of vitamins and minerals. So what should you forage for in winter?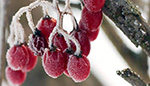 Frozen cranberries are "stored" above the ice, easy to collect, and so tasty, and you can use them in so many ways! Besides, they are very rich in vitamins and are also used for medicinal purposes, so you should take advantage of this resource.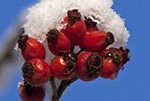 Rose hips are as visible as the cranberries in the empty winter landscape. They are a great source of vitamin C and are also recognized for other properties. You can eat them raw, but you can also cook them.
They are used most frequently for tea, syrup, or jam.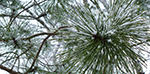 Pine needles are another great source of vitamin C. In addition, they also have beta-carotene and vitamin A, and most important, you can find plenty of them. You need to make sure, however, that you don't harvest the needles from poisonous pine trees. You can use them by boiling them into a tasty tea.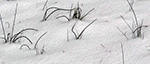 Wild garlic and onions grow virtually everywhere in temperate regions. However, you need to always double check and make sure they are not daffodil bulbs, which are highly poisonous; they lack the characteristic smell, so it is easy determine that they are not garlic or onions.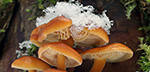 Velvet shank mushrooms grow well in wintertime, and they survive even in extreme temperatures. They grow on all dead wood, but they prefer elms and oaks.
They grow in groups and have orange caps that make them highly visible.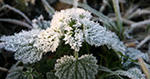 Nettles are highly disregarded all year round. But in winter, they are quite a superfood, rich in iron and vitamins.
They start growing under the snow in late January, and they make a great meal. Read more: How to Cook Nettles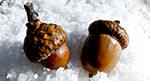 Acorns are a fantastic source of fats. You will find them on the ground, but you will be competing with the animals to obtain them. They need to be ground and are used as flour, but it's mandatory that you soak them in warm water first because they contain tannic acids.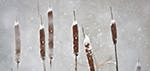 Cattail is another great winter food. Both the shoots and the roots are edible. The shoots can be eaten raw or boiled.
The roots are usually used as a flour, but they can also be cooked on a fire.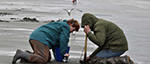 Clams can be found in a permanent freshwater source, which is essential in order to survive. Plants thrive close to water sources, and animals come to drink—but there are also other wonderful food sources just waiting for you to pick them up. It might be a little challenging to fish, but freshwater clams are easy to find. They are not affected by winter, and you can find them on the bottom of a creek. It's essential to boil them because they carry parasites that might make you sick.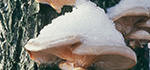 Oyster mushrooms grow both in humid summers as well as in winter. An experienced forager would advise you to look for them two to seven days after a frost and to look for different wood trunks than the ones you used in summer—you won't find them there in the middle of winter. There seems to be a reason why some logs grow them in summer while others do in winter.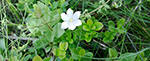 Chickweed starts growing as soon as early February.
After a couple of months of winter, it's a great plus to salads and meat.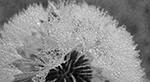 Dadelions are there for you all year round, even in the middle of winter, although you're less likely to find flowers then.
However, the roots are still there, tasty and nutritious!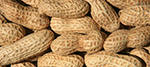 Duck potatoes and groundnuts are a good source of starch and proteins if you live by a water stream. They may be a little bit harder to collect during a very harsh winter, but you can go for the hunt if it's a warmer winter day.

Inner bark can be eaten raw, and if cut into fine strips, it can be boiled or dried and turned into flour. You can make a rustic pasta or bread, or you can add it to clear soup to improve it. Not all bark is edible, so you should look for birch, aspen, maple, pine, and willow. You will eat the inner layer, not the outside bark of course!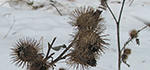 Burdock is infinitely edible, that is both the plant and the root can be eaten. As a child one of my favorite soft drinks was "dandelion and burdock". Read more: The Annoying Weed That Can Save Your Life
Once spring begins to approach, there is a much higher diversity of edible plants.
Always make sure to double check the plants and fruits you are planning to eat. Some species are quite similar, and despite their appearance, one of them can be quite poisonous and make you really sick if accidentally eaten. Make sure you have the proper book to check and double check!
Other Useful Resources: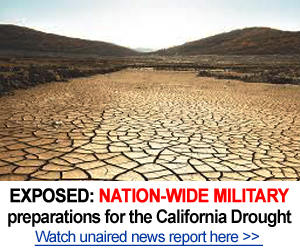 This Common Driveway Weed is One of Nature's Most Powerful Survival Plants
This Bug Will Kill Most Americans in The Next Crisis (Video)
Learn in 5 Minutes How to Whistle With Your Fingers Really Loud
The Lost Ways: The Man Behind The Book