Life was very different 100 years ago. If you think about it, the Model T Ford, the car that made automobiles common on American roads, didn't hit the market until 1908. Over the next 19 years the Ford Motor Company produced 15 million Model Ts – but, with 119 million people in the United States, the vast majority of the people still counted on good old hay-burning horse power to get them from one place to another.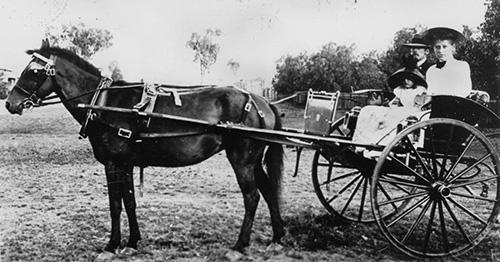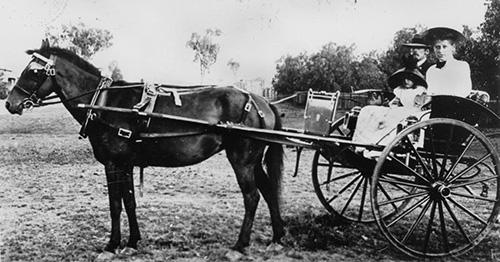 Not only did our great-grandparents have horses to pull the family wagon or buggy, but they probably had a cow as well. The family cow, back then, was just about as common as the family dog today. While people didn't bring their cows into the house and let them jump on the sofa they did keep a cow out back in the barn, so that they could have fresh milk.
Many people say that if an enemy were to attack the United States with an EMP, we would be back to living like those great-grandparents and their parents lived in the 1800s. I don't think so. How many people do you know who have a barn behind their house? How many have horses? How many have a cow?
The truth of the matter is, we are not at all prepared to live in a post-EMP world, even those of us who are preppers. Oh yeah, we'll be better off than the rest of the country – able to live off of our food stockpiles for a while, and hopefully able to raise enough food to keep us going after that. But that's not to say that we'll be doing good. We'll probably just barely be squeaking by; surviving.
Related: 7 Things That Will Survive an EMP
We just don't have the training, tools and lifestyle to live in a pre-industrialized world. Back in the 1800s the United States was still an agricultural society, with most people living on small family farms. That's why they had that cow. Today, we're used to living in suburbia and there are few family farms anymore. In fact, the vast majority of farmland in the United States is now owned by large, corporate farms, not by individual families working their own land.
To survive in that post-EMP world, we'd need to make a lot of changes. More than anything, we'd need to truly become self-sufficient, just like those farm families in the 1800s. As part of that, one of the best things we could have is a cow.
In India, they worship the cow as a god. While I don't agree with their religious beliefs, I can understand where they come from. The cow gives us a lot of useful things, namely milk. But it doesn't stop there. Cow manure has long been used as fertilizer. The meat of the cow is the most commonly eaten meat in the United States, besides chicken. And the skin of the cow can be tanned, making leather for shoes and other uses. All this, and they will keep your lawn trimmed neatly too, converting that grass to milk.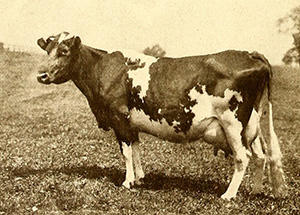 Granted, if you eat the cow, you don't have a cow anymore. But cows are a renewable resource. The average cow will give birth to one calf per year, usually having two to four calves before they are slaughtered. With an average cow giving almost 500 pounds of boneless trimmed beef, they will reproduce more beef per year, than you will consume, with care.
It's hard to say whether the meat from the cow or the milk is more useful in our diet. Milk has long been called the most complete food, containing a combination of protein and fats. It can also be made into cheese, butter and yoghurt, helping to ensure that not one drop of precious milk goes to waste.
Clearly, one cow would go a long way towards providing your family with the food they need in a post-EMP world. While it can't provide everything they need alone, the addition of even one cow to whatever gardening you plan to do would make a huge difference. The leftover greens from the garden could even be used to help feed the cow, recycling those nutrients back into fertilizer. Over time that one cow could become a small herd with proper management, forming the basis of a new post-EMP wealth.
But there's even more that a cow could do for you in a post-EMP world. Cows are strong, and their strength could be harnessed to the plow, helping you to farm the land. Granted, cows were not normally used for this purpose; oxen were. But oxen are castrated bulls, more commonly referred to as steers today. So, while a milk cow may not have as much strength as an oxen, it would have enough strength to be used for plowing.
Related: 14 Preppers Speculate What an EMP Would Look Like in America
Again, careful management would be required, so that the cow didn't become overworked. This would be especially critical during the cow's pregnancy. But what is excessive work for a cow is much different than what is excessive work for you and me.
The problem for most of us is that we can't keep a cow in our backyard. At least, we can't keep a cow in our backyard now, during normal times. If we were to try, the city code enforcement officers would surely drag us into court for violations of the zoning laws.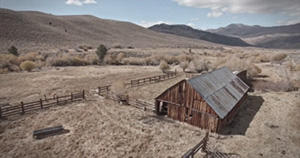 But that doesn't mean that it is impossible to own cattle, even today. One of my neighbors owns a 500-acre ranch outside of town where he keeps cattle. As part of that, I have two cows on his ranch as well. I bought them as calves and am allowing them to grow on his range. When they becomes old enough, I will have them butchered for meat.
I'm doing this more for the savings on the cost of meat that it provides me. At the same time, those two cows are part of my survival plan. Should something major – like an EMP – happen I will have cows, which I could move to my home to provide my family with meat. Properly handled, I could breed at least one of those cows before butchering it, providing us with milk and another calf to raise for the next year.
Of course, our actual plan is a touch more complicated than that, because my neighbor and I will be working together to raise enough meat and vegetables to feed our families. Nevertheless, without the cows, our chances of doing so would be much slimmer.
You may also like: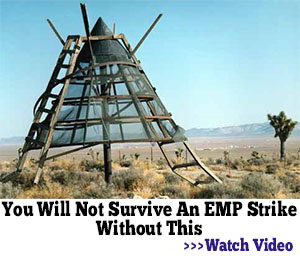 13 Survival Foods You Should Always Have at Home
DIY Back-Up Generator (Video)
Pressure-Canning Hamburger Meat for Long Term Preservation
Affordable Vehicles That Can Survive an EMP
How Much Land Do You Need to Be Self-Sufficient?