A walk down the aisles at your local warehouse big box store will raise the eyebrows and pique the interest of any prepper. The bulk packaging and discount pricing that these types of retailer's present are exactly what most preppers are looking for. It's a world where stockpiling makes sense and is affordable.
Rather than grabbing a 4 pack of canned goods at the grocery store you can pickup 12 packs and 10 packs that are both easy on the wallet and the storage space at home. Add to that the increased benefits of membership and you might have a prepping ally just down the road that you haven't considered.
For those who are unaware Costco is a membership only shopping experience. You will need to purchase an annual membership to purchase items in the Costco warehouse or online.
I wanted to look at the 10 best prepper foods you can find at Costco.
12 Count 7oz Tuna $16.99

Filling the pantry with food that aren't just freeze dried is an important part of prepping. Of all the canned foods on the market, canned meats are the most important. Having readymade protein sources that store for years is about as prepper as it gets.
If you don't have skills and plans to be trapping, hunting or fishing in a SHTF scenario than you need a backup plan for protein sources that make a difference. This 12-count tuna is a pretty good buy. 2oz larger than your average can of tuna.
The other great thing about canned meats is that they can be kept 5 years after the expiration date on the can. They already come with great dates and to get that kind of extension of shelf life is a big deal.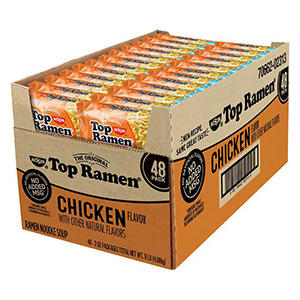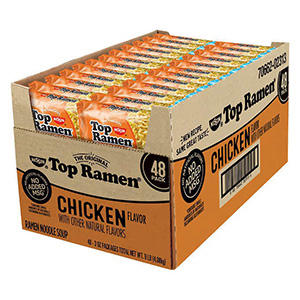 Nissin Top Ramen, Chicken, 3 oz, 48-count $9.49
A prepper staple, these ramen noodles are just too cheap and filling to leave on a shelf anywhere.
When it comes to the Nissin Top Ramen you are getting 48 servings for under $10!
That is a powerful price. You are on the hook for around .20 cents per serving!
Related: How to Dehydrate Chicken for Survival (With Pictures)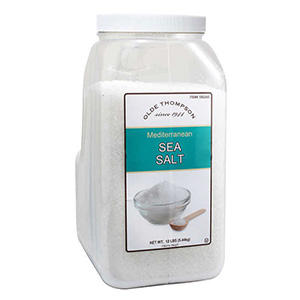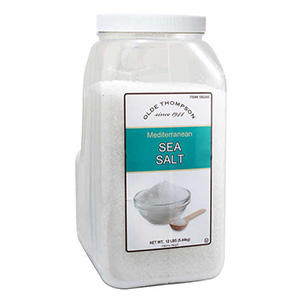 Olde Thompson Mediterranean Sea Salt, 12 lbs $8.99
Salt is one of the most overlooked foods when it comes to building food storage.
Aside from aiding in proper hydration and seasoning food, salt is essential for food preservation.
This 12lb container is a powerful two-pronged solution for your food needs. Its one of the rare items on this list that can be used as is and used to affect your fresh food production and storage, as well.
Bisquick Pancake & Baking Mix, 96 oz $5.99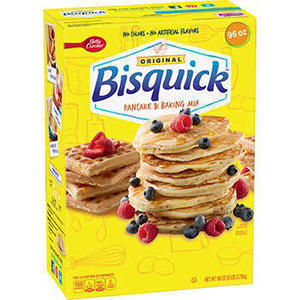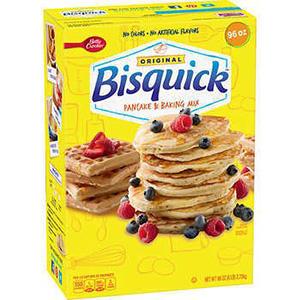 Emergency food storage should be as much about convenience as anything else. While I would certainly advocate storing baking soda, for many reasons, its nice to have some, just add water, mixes around.
Bisquick is a time-tested brand that will stick around on shelves for a very long time.
Its also a versatile base that can be used to make all sorts of things from breakfast pancakes to biscuits, dumplings and sweets. Make it cheap and simple with 6lb boxes of Bisquick on the pantry shelf.
Dole Mandarin Oranges Cup, 4 oz, 16-count $8.69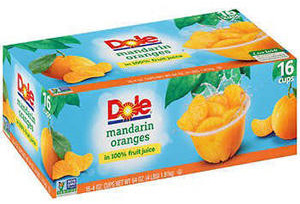 Fruit is something very special that you can store in the freeze-dried state. However, having some fruit stored in syrup is a great calorie maximizer and will offer up naturally occurring vitamins and minerals to your food storage stockpile.
If you aren't in the right climate citrus is going to disappear from your diet! You might think it impossible but take my word for it. Store some mandarins.
Kirkland Signature Supreme Whole Almonds, 3 lbs $14.99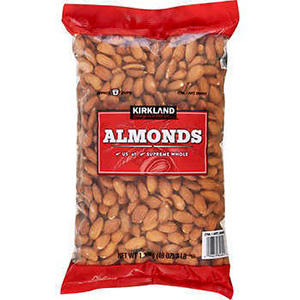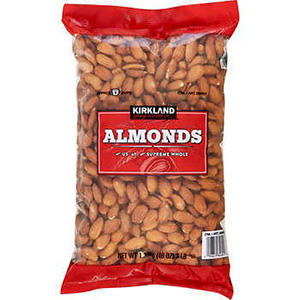 The battle for viable proteins is one that all preppers face. Whether they look to canned means, peanut butters or jerky, its good to have a variety. These Kirkland almonds come in massive bags and are great for snacking and combining with our oats, below, to make trail mix.
Roasted nuts also contain healthy fats which will be harder to come by in a long-term disaster. They also pack up about as good as any other food if you find yourself leaving the home on a resource run or short term evacuation.
Quaker Oats Old Fashioned Oatmeal, 5 lbs, 2-count $9.49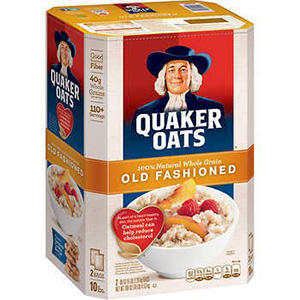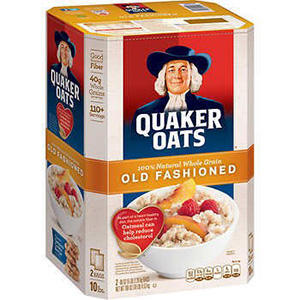 Just about the best breakfast you can have on hand. Oats are inexpensive and come to you for less than a dollar a pound at Costco.
That is a powerful price when you consider that 4oz of dried oats is going to be breakfast for anyone.
If times are tough you could certainly ration that down to 2oz and get real energy making, carbohydrate benefits from that small portion. Oats are a must for any prepper's pantry.
Related: 10 Long Shelf-Life Canned Foods Every Prepper Should Consider Stockpiling
Kirkland 500 Tablet Multivitamin $14.49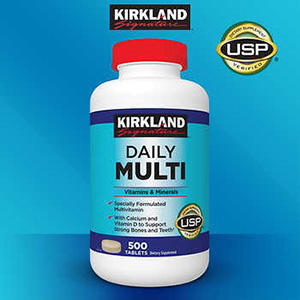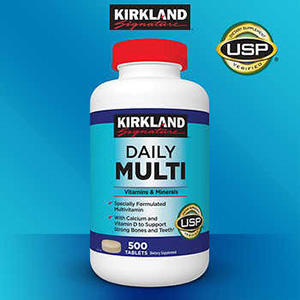 While many preppers understand the importance of a good food storage plan, vitamin supplementation often gets left out of the picture. When you talk about running your body at the highest possible level, you should always include vitamins.
Now, it's true that there are people on both sides of the fence, when it comes to vitamins. From my personal experience and the experiences of those I trust, high doses of vitamins can make a huge difference in daily performance and can help you recover faster from injury and illness.
Combine this with a regimen of powerful herbal teas and natural medicines to be truly prepared for a long-term emergency or even a collapse of the social order.
Kirkland Signature Pure Olive Oil 3 Liter, 2-count $39.99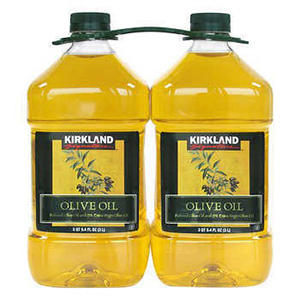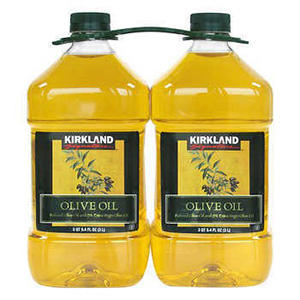 One of the most commonly forgotten items in matters of food storage are fats. We rarely store enough salt or fat for a healthy diet. Contrary to popular belief we need both in our diet. Another important thing to consider are the types of fat your store.
Canola oil is not really good for you but its cheap to make and buy. Something like a vegetable oil or canola oil is not going to be a multifunction prep. With olive oil you can not only cook but use on skin, make herb oils for food and health purposes.
This 2-count pure olive oil by Kirkland is not extra virgin but it's still a high-quality oil. It's another food you can find at Costco for preppers.
Amira Basmati Rice, 20 lbs $21.29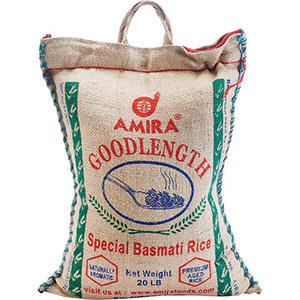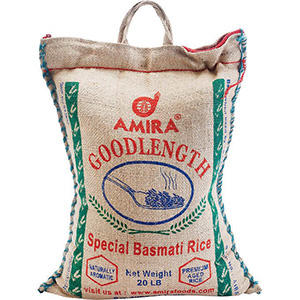 Rice. What can be said about rice? Its been a staple food all over the world and kept populations going as far back as 10,000 years ago! When you talk about survival credentials, that's a pretty good resume. You should not only store rice but learn how to cook it.
My personal favorite is Basmati rice with a little lemon and olive oil. To me, that is just as good as it gets, when we are talking about rice.
This is a 20lb bag which makes it very easy to count and understand where you are with your usage and storage.
We offered you 10 of the best prepper foods you can find at Costco but there are many more. This warehouse, bulk packaging style of shopping has great appeal to the stockpiling prepper. You could have all this food for under $150!
Non-food items like trash bags, nitrile gloves, batteries and toilet paper are game changers and you can get them at game changing prices at Costco.
You will pay between $60-120 per year for membership. There are other benefits besides just price reduction that go along with your Costco membership.
If I learned nothing else from writing this article, its that Costco is an ally of the prepper. In a time when emergency preparedness and prepping is so frowned upon, its good to have a high-powered buyer on our side.
You may also like: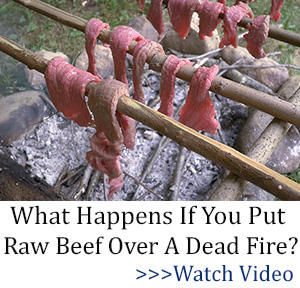 7 Super Cheap Foods To Stockpile That People Usually Throw Away
This Homemade Device Can Power Up Your Entire House 7 Days In A Row (Video)
Who Needs the Most Food in a Crisis? The elderly? The Young? The Women?
Survival Food – Long-Term Survival Foods and Supplies at the Grocery Store