The History Channel series "Alone" puts ten participants, with ten survival items each, into a remote wilderness location in a last man or woman standing competition. The series is self-filmed by the participants and their only contact with the outside world are regular medical checkups from the production staff. As the show's title suggests, they are alone in their efforts to outlast the other nine survivalists.
This series gives us a unique view into what it takes to be the lone wolf survivalist, stripped of all the technology that we take for granted. What we see in these episodes are survival lessons that become critical teaching points for prolonged survival in the wilderness. In this article I will be discussing Season 2 of the show.
The First Lesson
The most obvious of the survival lessons in Alone is the devastating power of isolation. One of the worst punishments that can be inflicted on a human is solitary confinement, and we saw the effects on the ten survivalists within days of them being dropped off.
As each of the survivalists establish camp with good shelter, fire, and a decent water source, they start finding themselves with too much free time in which to dwell on their situations. Since they are attempting to conserve calories, a lot of their food procurement is passive or very low impact.
In this season we saw the use of gill nets, deadfall traps, trotlines, snares, and shore fishing in order to attain the calories necessary to carry on. This however, did give them a little too much idle time.
There was one case where Justin had completed all his daily camp chores and it was only around 11 o'clock, to which he lamented "Now what?"
This idle time is the downfall of many of the participants and several took steps to keep busy on whatever projects that they can come up with to keep their minds off how utterly lonely they actually are.
What we can take away from the experiences of these men and women is that when faced with the crippling loneliness of isolation in the wild, it is critical to busy the body and the mind, have a routine, set short term attainable goals, and to develop and exercise mental fortitude.
Related: 26 Necessary Tools for Off-Grid Living
The Second Lesson
This can be defined as the ability to do what needs to be done in the face of adversity or uncertainty. What we saw throughout the season was multiple survivalists dropping out of the competition due to finally justifying the decision to tap out.
I won't say that anyone who tapped out lacks mental fortitude, but what I will say is that the winner exhibited the highest degree of mental fortitude of the ten participants. He was able to outlast all his fellow survivalists by resisting the urge to tap out for 66 punishing days.
On the opposite end of the spectrum, this season's first tap out came within hours of the participant being dropped off in his area. This was due to fear of predators that he had not had much experience with back home, and this fear triggered his fight or flight instincts.
It takes a lot to keep going when the food runs out, the weather turns bad, the woods are full of dark shadows that hide your deepest fears, and there is the uncertainty of when it will all end hanging over one's head.
Mental fortitude is not easily developed or maintained. It takes pushing yourself beyond what you think you can do and exposing yourself to what scares you. Even then, when the chips are all down, and you're cold, tired, hungry, and scared you will never be able to predict how you will react.
A side note on mental fortitude is that through all the challenges that the survivalists encounter, having the option to tap out is an added challenge that a real situation would never have. It would, in theory, be easier to push on if it were true life or death scenario, rather than for a TV show that you can quit anytime.
Related: Situational Awareness, The Key to Surviving Two-Legged Predators
The Third Lesson
No matter how good any of the survivalists are, they are but insignificant cogs in the machine that is the environment that they find themselves in. The bush will not adapt to one human so they need to adapt to it. Every one of the participants was at the mercy of the weather, food, water sources, and the terrain.
One of the survivalists had to move his entire camp because it got flooded out, others saw the cold weather drive the fish into deeper water and each and every one of them was forced to adapt to changing weather as winter descended upon them which, also caused a lot of food sources to disappear.
We can not change nature and if the food moves we must move, if the water source dries up we need to find another one, and if our shelter is insufficient or in a bad location we need to remedy that. It is us that need to submit to nature and not the other way around. Always be conscious of how the environment you are in is changing and do not resist but adjust your plan to be symbiotic to nature's plan.
Throughout the multiple seasons and incarnations of History's Alone, we see many lessons play out that we can learn from. These are what I noticed as being the three that stuck with me from the second season of the show.
There are also lessons to be learned in regards to gear, shelter, fire, food, and water but with this show in particular the Isolation, Mental Fortitude, and Adaptation seem to be some of the defining factors that separate the winner from everyone else.
You may also like: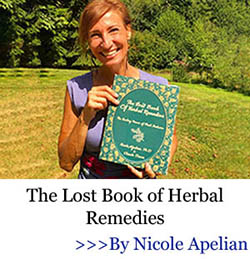 11 Things Native Americans Carried With Them To Survive In The Wild
The Pocket Soup that Saved the Lewis and Clark Expedition (Video)
52 Plants In The Wild You Can Eat