The famous journey by Captain Meriwether Lewis and Lieutenant William Clark to explore the Louisiana Purchase, map out the Missouri River and find the fabled "Northwest Passage" to the Pacific Ocean is an important part of American History. Never before had such an expedition been undertaken and considering that they were traveling into uncharted and unsettled country, the survival challenges alone made this an epic journey.
Lewis and Clark were experienced officers and the men they took with them were mostly experienced soldiers. But survival in combat doesn't necessarily prepare one for surviving in the wilds.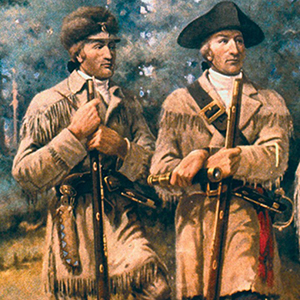 The expedition would be crossing unknown terrain and facing many unforeseen situations before they returned. Everything they needed would either have to be taken with them or found in nature, as there would be absolutely no chance for resupply.
Nor was there any means of rescue, other than what they could accomplish themselves, retracing their steps back to civilization.
This meant that they had to pack carefully, ensuring they had everything they needed. Even so, they were limited in what they could bring by the capacity of their boat, a 60 foot long keelboat, with a capacity of 8 tons, including their team of 45 people.
Even so, they brought an amazing collection of equipment and supplies with them. Records of this survive to today. From it, we can learn a lot about what it takes to survive for prolonged periods of time in the wild.
Related: 13 Prepper Items You Should Look for at Goodwill
Weaponry
One of the first things we find on the list of their supplies were rifles, the finest rifles money could buy at the time. In fact, the rifles they chose to take with them were so new, they were actually prototypes of a new 1803 model, .54 caliber rifle. They also took considerable stores of powder and lead for making shot. Even the powder was packed in lead containers, which could be converted to additional shot.
But that wasn't the only unique gun they took with them. They also brought along a Girandoni air rifle, which had a 22 round capacity and operated off of air at an incredible 800 PSI. It was the fastest shooting rifle of its day for those 22 rounds, as it could be reloaded and cocked in about three to four seconds. But once the magazine was shot, the air reservoir had to be refilled, which required 1,500 strokes of its special  pump.

This rifle was impressive enough, that it was used as a sniper rifle by the Austrian army. Lewis, whose rifle it was, used it to impress the Indians they dealt with along the way.
But Lewis & Clark didn't just take rifles and shot along, they also took along a considerable stock of tools and parts to repair those guns, knowing that they would need to be repaired along the way. Without this stock of parts, they may have never survived the journey, as they used their rifles for both hunting and defense.
Warm Clothing
Weather was likely going to be an issue for the expedition; so they made sure to take along the warmest clothing they could find. This was all made of wool, which may not seem so innovative to us today.
But wool is about the only cloth which will retain at least some of its insulating value when wet. None of our modern miracle fabrics can do that. Considering that they were traveling by boat, having clothing which would keep them at least somewhat warm, even when wet was an important consideration.
Tools
In addition to the gunsmith's tool kit they took along, Lewis & Clark had an impressive collection of other tools as well, enough to keep a carpenter happy.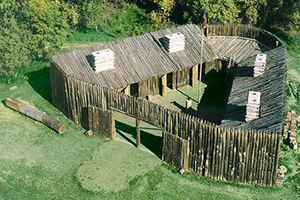 Since they had no means of resupply or repair, other than what the members of their expedition did, these tools allowed them to make things that they needed and perform repairs to their boat.
As winter approached in the first year of their expedition, the team had to prepare winter lodgings, which were called Fort Mandan.
Had they not had those tools along, they would have had to spend the winter in tents, which would have meant lives lost to hypothermia.
Materials for Making Shelters
They didn't have ripstop nylon tarps or rescue blankets to make temporary shelters with. What they did have was heavy cloth, something akin to canvas. Knowing they might very well need to make shelters to stay the winter in, Lewis brought along 150 yards of this and other cloth.
Besides the tools and material, the expedition had a considerable amount of cordage with them; both light cordage and heavier rope. This was probably mostly hemp rope, as that was the common rope of the day.
Honing Stone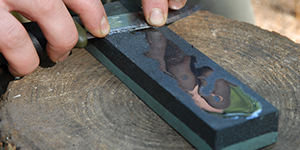 The knife is considered to be the most basic survival tool. Yet many people forget to bring along a honing stone to go along with that knife.
I rarely see that included in any lists for bug out bags or survival kits. Yet Lewis & Clark understood the need to be able to sharpen their knives and brought along an oil stone.
Extra Fire Starters
Fire is an important part of survival and they went prepared. Even though the expedition consisted of only 45 members at the outset, they brought along 100 flints and 30 fire starting steels. This is in addition to the 500 flints for their rifles. Obviously they expected their flints to wear out and brought extras.
Emergency Food Supplies
It is clear from looking at the list of what they brought on their journey that they were not planning on living off the food that they were carrying, but rather live off the land.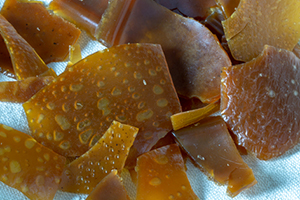 Nevertheless, they brought along 150 pounds of dried soup as emergency rations. While not as satisfying as a nice bison steak, I'm sure there were many a night where that dried soup ensured that they did not go hungry, especially in the winter.
The expedition also took a considerable amount of salt along with them. Salt is not only necessary as a supplement to our food, but also for preserving meat.
While I don't know if they preserved any meat along the way, it is clear from the amount they took that they were thinking of more than just seasoning their food.
Fishing Gear
Many people keep a survival fishing kit in their bug out bag. This practice might have started with the Lewis & Clark expedition, which brought along four gross (480) fishing hooks and 12 bunches of "drum line" fishing line.
Barter Goods
While this was mostly an exploratory expedition, part of that was to meet with the various Indian tribes they crossed paths with along the way. With that in mind, the expedition's luggage contained a considerable amount of barter goods. They would have the ability to trade for whatever they needed, that they didn't have with them.
However, these weren't actually used to barter, but rather as gifts to the Indians. Lewis' means of dealing with the Indians was to try and sell them on the idea of being part of the United States of America. These gifts, along with various pieces of technology that they demonstrated to the natives (like the Girandoni air rifle), were part of that campaign.
Books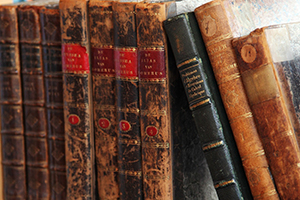 Before leaving on the trip, Lewis spent a considerable amount of time studying various areas of science, so that he would be ready to record what they discovered along the way. Nevertheless, he brought along references to use, not relying only on his memory.
The kind of books that Lewis brought on this expedition can be likened to us carrying along a book on edible plants or herbal medicine in our bug out bag. They were the same sorts of books.
Medicines
Finally, the expedition left prepared for illness and injury. While the level of medicine in the early 1800's wasn't anything like what we know today, Lewis & Clark brought the best of what was available. They knew that getting through the entire journey without any of their soldiers suffering harm or illness was unlikely. Therefore, they went prepared for it.
You may also like: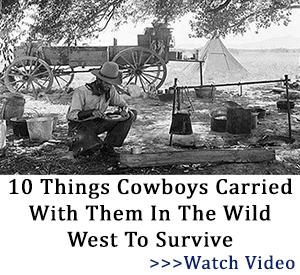 How To Make Survival Ration Bars At Home
These Driveway Weeds Have Pain-Killing Properties (Video)
The Ultimate Meat Processing Charts for Preppers
Bean and Rice Survival Soup; Easy and Adaptable Recipe
11 Things Native Americans Carried With Them To Survive In The Wild