Claude's Note: I decided to introduce a new section called Myth or Fact. We will confirm or debunk common survival myths. Let me know in the comment section what myths or facts you want us to tackle next. As always your feedback is greatly appreciated.
The Challenge
A quality Thermos can capture heat and keep it there for hours.
The Thermos has long been the choice for day-long coffee drinkers and tomato soup carriers. That said, we were asked by one of our readers if the Thermos could be used as a viable cooking vessel when you are on the move.
This was incredibly intriguing, and we jumped at the chance to try cooking foods in our Thermos. What follows is a deep dive into a variety of food types and how they fare being cooked with boiling hot water or stock, over time, inside of a Thermos.
Imagine cooking while you are on the bugout. No smoke, no fire, no scent and delicious food ready as soon as you twist off the cap. Sounds like a dream? We are going to find out.
The Thermos
I used a 16oz Stainless King made by Thermos. It promises to keep food hot for up to nine hours, or cold for up to 14 hours. The Stainless King features a screw top and a lid that could act as a cup or bowl. I found the folding spoon that nestles into the screw top to be an incredible little piece of cutlery.
This Thermos is cheap, and ships quick if you are in the market for one of your own. The 16oz model worked best for me because it was big enough to store food inside but also not too big for coffee.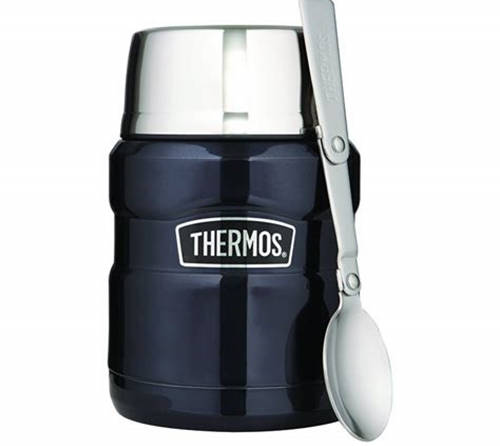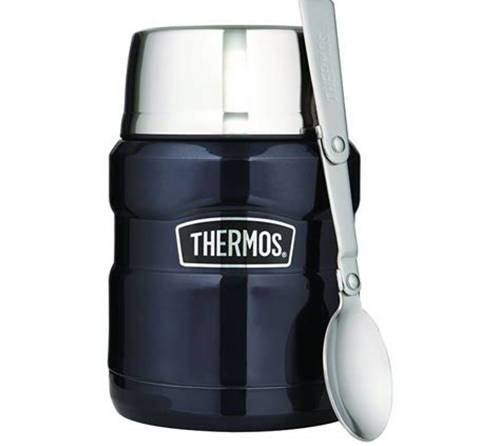 Side Note – While this doesn't pertain to the article, I also thought these 16oz waterproof Thermos models would be great little survival caches. They are stainless steel, and at $25 each you could bury one filled with ammo, silver or any number of things.
Related: DIY $20 Survival Food Bucket
The Recipe
I used the same simple cooking method for all the items tested except the rice. I brought about a cup of water, or enough water to cover what I was cooking, to a boil. Then I dumped it over the food, stirred it and sealed her up.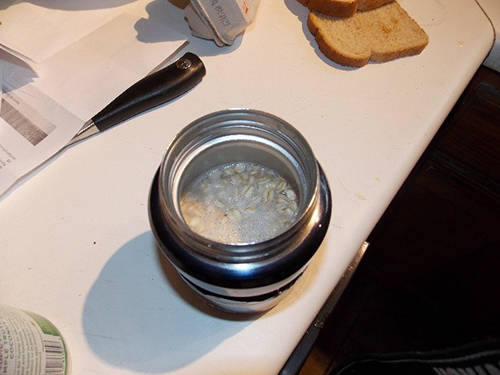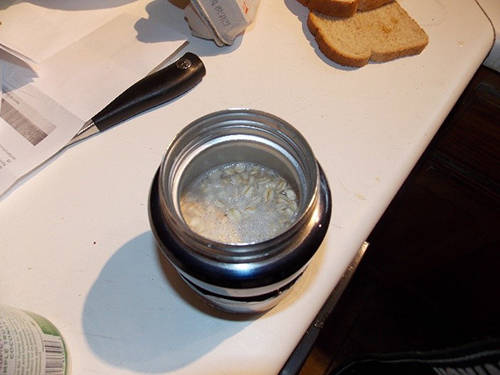 Vegetables
Easily one of the best performers in the Thermos. I cooked nearly every kind of vegetable using this method, with some thoughtful sizing I even managed to cook a few at the same time and have them come out cooked appropriately.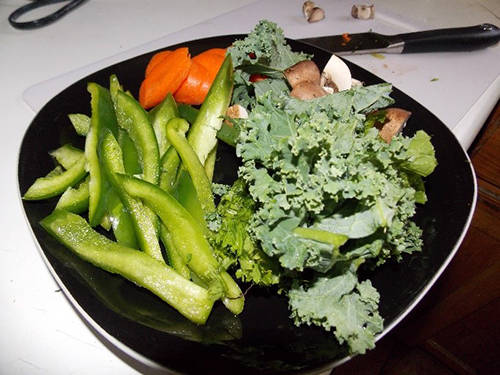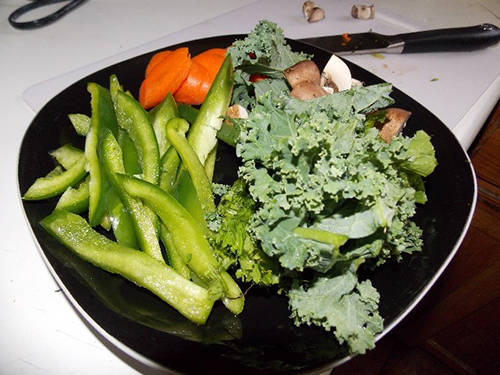 Depending on the vegetable, the holding time really determined what you were going to wind up with. For example, diced potatoes would hold up fine for a few hours in the Thermos, but if you were to drop some green peppers in there for the same amount of time you would be dealing with some serious mush.
For the more delicate vegetables I found that cutting them into larger pieces really helped them keep their shape.
Related: DIY Mini Greenhouse For Year-Round Vegetables
Foraged Foods
Because the vegetables did so well, particularly tubers, it would stand to reason that foraged roots would do well, too. If you were sourcing things like burdock or even cattail, these could be sliced and cooked in the Thermos with flavorings.
I would avoid cooking delicate leafy edibles in the Thermos. Again, they just wouldn't stand up. For those items you could add them at the end for flavor. Things like wood sorrel or lady's thumb could make a thermos meal great if stirred in just before eating.
Related: 21 Wild Edibles You Can Find in Urban Areas
Grains and Beans
The ingredient that suffered most in this experiment was undoubtedly the grains. Things like pasta and oats just became a disaster after too much time in the Thermos. While these food items were relatively warm, I think it's important to mention that most of the warmth is concentrated at the bottom of the Thermos. The tops of rice and oats would be stodgy and much cooler.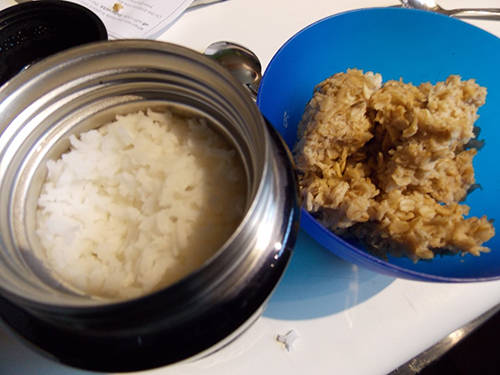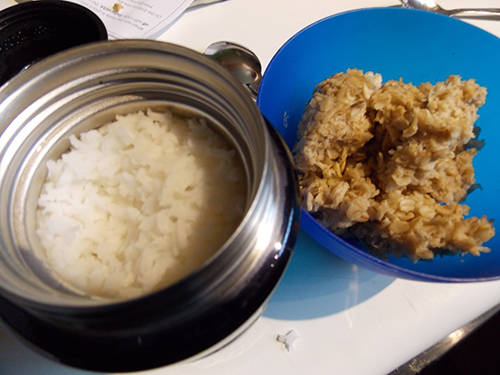 Rice did show some promise, but the 1:2 measurement that we usually use to cook rice turns out to be too much water. You would need it to be closer to 1:1 water to rice ratio.
As far as beans go, even with an overnight soak you simply don't have consistent enough heat to cook dry beans in the Thermos.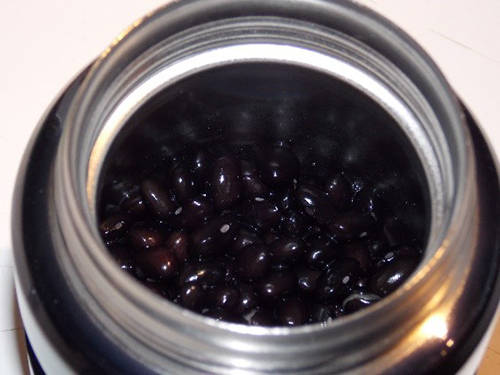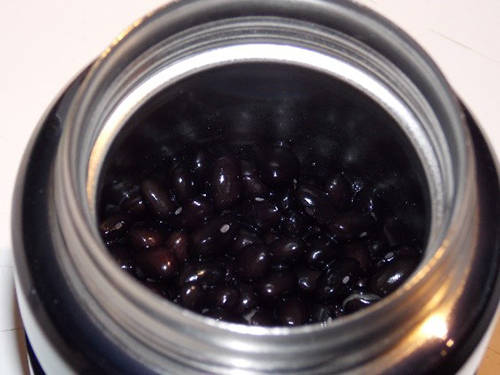 Meats
Depending on how you like meat prepared, you may find the Thermos to be a great tool for cooking it. This was a very important part of this experiment, because one of the most effective means of replenishing energy after a long day of work or hiking or bugging out is meat. There is no substitute for that type of protein.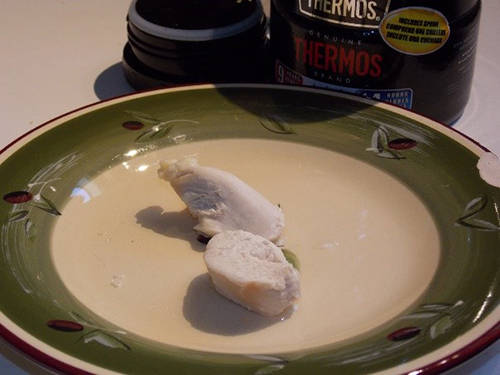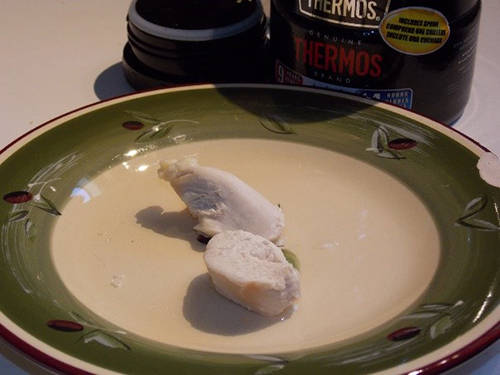 Now, if you are a chargrilled or hard seared meat eater, you may not like this very much because you are essentially poaching all the meat. You cannot do it any other way. I will say that chicken and fish performed incredibly well. The delicate cooking over a few hours really kept the fish together and made the chicken moist and tender.
I thought about beef with a boiled wine and broth mix rather than simple broth. This could add some flavor to merely boiled beef or poached deer.
Food Storage
The Thermos would be a great vessel for cooking food storage. It is really design for the type of cooking you conduct in a Mylar bag of Mountain House. Of course, the Thermos will get the job done better and hold the food longer than a bag.
If you store premade meals of dried food storage in ball jars, this could be a great option for you. While it would work well in the apocalypse you might also find yourself changing up your lunch habits, in the meantime.
Related: How To Store Six Months of Food When You Only Have Space for One
Myth or Fact
It is certainly not a myth. You can cook foods inside of a Thermos and on the go. You cannot successfully cook standard grains, pasta or beans in a thermos. These ingredients seemed to suffer most, and that could have been because of the environment and the style of cooking.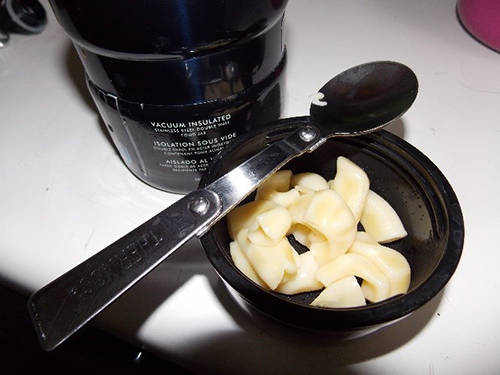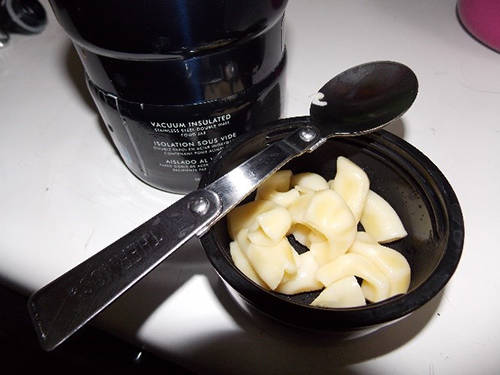 The interesting thing about cooking with a Thermos is that it promotes eating whole, nutritiously dense foods. These foods seemed to work best in the Thermos. When they were portioned appropriately, things like meat and fresh vegetables were just fine. In fact, the poached chicken was tender and wonderful.
Most of the test cooking was done with water but if you wanted to have a better meal and experience by cooking inside the Thermos you could add things like herbs and cook with flavored broths. This would enhance every food item you were cooking.
Thermos cooking presents some serious challenge and the biggest is to remember that the food can spoil, and food safety must remain a concern. That said, cooking food on the move in a Thermos has some serious benefits both to the camper and the prepper alike.
You may also like: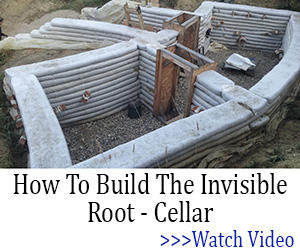 5 Prepping "Rules" That Are Actually Myths
An Insanely Effective Way to Build a 5 Year Food Stockpile (Video)
How to Keep Eggs Fresh for a Year with Isinglass