By John Claxton
It's official: scientists warn that we now are facing a pandemic SHTF. The deadly, frozen pathogens that have been sleeping for millions of years under the Arctic ice and deep in the permafrost soil are now starting to thaw out and awaken. As the ice and lower layers of permafrost melt, humanity and animals are threatened by potentially annihilating diseases. And that has become a fact!
Disease-causing (pathogenic) bacteria and viruses were responsible for plagues that wiped out populations in the Middle Ages, Renaissance, and the early 20th century. We naively thought we had eradicated these germs and their diseases from human populations. But these pathogens are still present in the melting Arctic ice and they could cause epidemics and pandemics again. Additionally, there were discovered never encountered, mutated, giant viruses that could pose a threat.
Many blame global warming for this situation. Personally, I do not believe that global warming is man-made, it is a just a normal phase in the Earth's life cycles. Whenever the planet came out of an ice age, the planet warmed. But I can't ignore the fact that the climate around the world has registered significant changes. We now have droughts in rainy areas and floods dry areas, the arctic ice cap is melting like never before and strange meteorological events are unfolding everywhere.
So, I suppose we can blame global warming? A dramatic rise in temperatures in the Arctic Circle is happening three times more rapid than in other parts of the globe. Every 1°C (1.8°F) of additional warming would thaw one-quarter of the earth's frozen tundra area. So, it becomes quite clear that the greatest threat of global warming might as well be the smallest. Namely, climate change can provoke and aggravate the spread of infectious disease by changing the behavior, lifespans and regions of diseases and their carriers.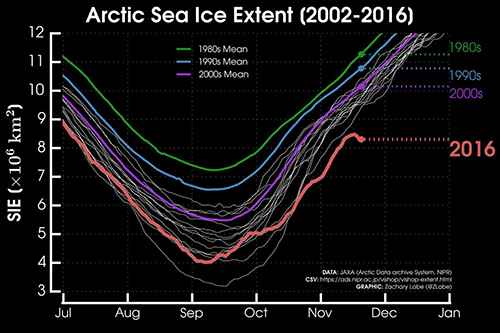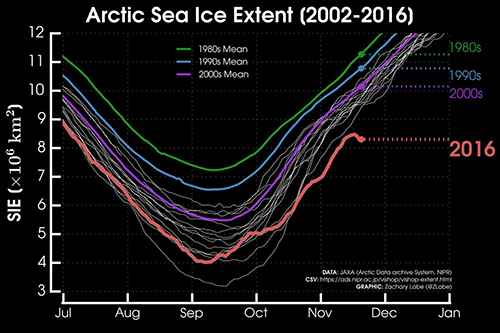 What parts of the Arctic Circle are potentially dangerous for infection?
 Northern Russia (where dead reindeer contain anthrax spores)
 Siberia (where corpses buried in the 18th and 19th centuries in cemeteries near the Kolyma river contain smallpox nucleic acids)
Burial sites of Stone Age people in southern Siberia at Gorny Altai
The Alaskan tundra (where corpses of the dead infected with Spanish flu virus lie buried)
In the summer of 2016, ghosts hunted the Arctic and may soon hunt the entire planet. An outbreak of anthrax in northern Russia caused the death of a 12-year-old boy and his grandmother and put almost 100 people in the hospital.
The spread of illness was not an act of bio-terrorism. This was caused by the thawing of the frozen Arctic which led to the release of deadly anthrax spores from a thawing carcass of a caribou that had been infected 75 years ago and had stayed frozen in limbo until now. The spores were released into the soil and the water supply, entering the food chain, and infecting 2,000 grazing reindeer. Thus, the entire area was put under quarantine and was evacuated by the Russian troops trained in biological warfare.
And this is just the beginning. The permafrost is full of bodies and carcasses infected with deadly viruses such as smallpox and bubonic plague (which has recently erupted in New Mexico). For example, late in the 19th century, an epidemic of smallpox occurred in Siberia killing 40% of the people of a village close to Kolyma River. Currently, the level of the Kolyma river is rising due to continuous melting of the permafrost and now the Russian officials worry that more undead diseases will come back to life. This is, in fact, very worrisome because people today lack sufficient herd immunity and so a global epidemic could happen so fast that we won't be able to fight it in a timely manner.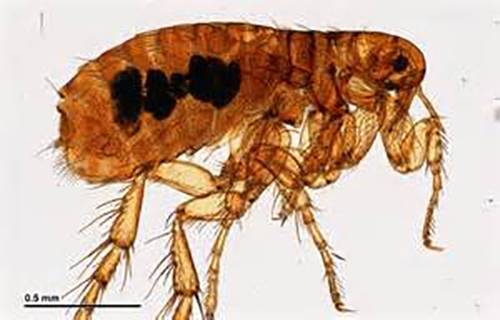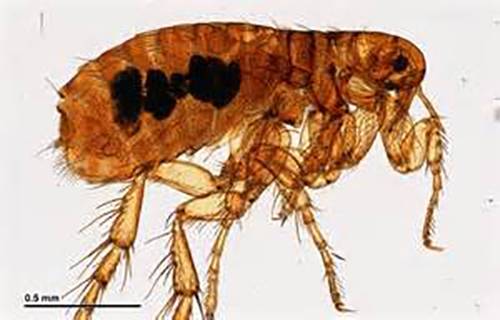 If a whole pathogen or a bacterial spore (such as tetanus or anthrax) is present in frozen ice, can the germs grow after the ice has melted?
Bacterial spores are relatively resistant and can rest for centuries. Theoretically, sporulating types of bacteria such as tetanus and bacteria responsible for botulism can survive under permafrost for a long time. In 2005, scientists from NASA thawed out the Carnobacterium pleistocenium bacteria in a laboratory after a specimen was taken from a frozen pond in Alaska. Once thawed, the 32,000-year old bacteria, dating from the Pleistocene period of the woolly mammoths, were seen to be moving in a liquid sample under the microscope.
Can ancient viruses still be alive?
The giant viruses, Pithovirus sibericum and Mollivirus sibericum, were found 1,000 feet underground in 30,000-year-old permafrost near the coast of Siberia. When thawed in a lab, these giant viruses became infectious to amoeba rapidly. Also, Mimivirus, another giant virus, was found under the tundra. Giant viruses are tougher, more resistant to environmental conditions, have more genes, and are harder to destroy than viruses that infect humans and multi-celled animals. In addition, DNA sequences of herpes virus have been found in specimens from the Arctic Circle.
Are there ancient germs in Antarctica?
Scientists have taken bacteria from 100,000-year-old Antarctic ice, thawed out the bacteria in a lab, and found that the bacteria were alive. In 2007, microbiologists in a lab thawed out living bacteria from ice that is 8 million years old, underneath a glacier in the valleys of Beacon and Mullins in Antarctica.
Can ancient bacteria infect people today?
The answer is simple: YES. Scientists have found that some DNA of ancient bacteria contains virulence factors, which are genes responsible for infecting cells of multi-celled organisms, including humans. Some bacterial DNA was isolated from permafrost that is estimated to be 30,000 years old and is currently melting in the Beringean area between Russia and Canada. The bacterial DNA contains genes which evolved naturally for resistance to certain antibiotics, including tetracycline, beta lactam, and glycopeptides.
What about infected specimens of Neanderthals and other early species of humans?
Yes, the remains of early species of humans, including Neanderthals and Denisovans from 30,000 to 40,000 years ago in Siberia and Russia, might be contaminated with viruses.
Therefore, stocks of vaccines against viral diseases are important for government hospitals to have in case of a current outbreak of an old or ancient disease.
What about mining and drilling?
Yes, mining for minerals and precious metals such as gold and drilling operations for natural gas and oil could release pathogens, not just in the Arctic Circle, but elsewhere.
In the Cave of the Crystals within a mine in Naica, in the north part of Mexico, 10,000 to 50,000 year old bacteria inside fluid pockets of selenite crystals were isolated in a lab. The bacteria easily reproduced in the lab and may represent a new species.
In the Lechuguilla cave inside a mine 1,000 feet underground in New Mexico, 4 million year old Paenibacillus sp LC231 bacteria have been found. The bacteria were not exposed to any water or sunlight in the cave. However, lab tests have shown that the bacteria are resistant to 18 kinds of antibiotics. Evolution of the antibiotic resistance factors likely occurred to protect the Paenibacillus from fungi and other types of bacteria that may have competed with it for a source of nutrients.
Fortunately, Paenibacillus does not infect humans. Nevertheless, the antibiotic resistance factors that evolved naturally in Paenibacillus theoretically could be transmitted to other types of bacteria, if the Paenibacillus wasn't trapped deep under rock.
Can global warming cause other infectious diseases?
Yes, due to global warming, countries in the north may experience more outbreaks of diseases typical for warmer climates. Examples are malaria, cholera, and dengue fever.
What can we do to prepare against infectious diseases before SHTF?
You can make sure that all your recommended vaccinations are up to date.
If you are allergic to any antibiotics, keep that in your medical records, and let your doctors and pharmacists know.
Wash your hands frequently with warm soapy water.
Always carry clean, bottled water if you are hiking or camping.
Carry topical antibiotic ointment, antiseptic wipes, and hand sanitizer if you are hiking or camping.
Make sure that there are no areas of stagnant water outside your house where mosquitos could breed, such as tires, children's pools, and birdbaths.
Your home first aid kit should have a thermometer for detecting whether you have a fever. Keep the thermometer clean and disinfected from any previous illness.
Consider taking dietary supplements, such as Echinacea, that boost your immune system.
Colloidal silver is a supplement that is used to prevent and treat infections, because it can bind to and kill bacteria, viruses, and yeast.
Eating honey, especially wild honey, and using manuka honey for wounds of the skin are natural anti-infection treatments.
Don't take oral antibiotics to prevent an infection, unless your doctor has prescribed an antibiotic for that purpose. Taking unnecessary antibiotics may make the normal bacteria in your body resistant to the antibiotic.
Don't take oral antibiotics to treat a viral infection. Instead, your doctor may prescribe an antiviral drug.
If you think you have any kind of infection, see your doctor for diagnosis and treatment right away. Antibiotics work best when taken as soon as possible.
You may also like: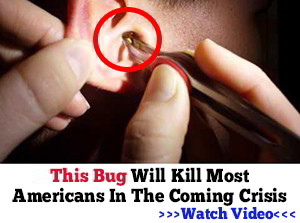 Potassium Permanganate: Why You Need It in Your Survival Kit?
You Will Not Survive An EMP Strike Without This (video)
Vet Doctor Shows You How To Use Veterinary Drugs Post-SHTF