Allergies can be a real hassle, and they can negatively impact your everyday life. There are many types of prescription and over the counter treatments for seasonal allergies, also known as hay fever or allergic rhinitis. While allergies are almost never life threatening, they can sap your strength. This could be dangerous in a SHTF situation where you need physical prowess and mental clarity, and access to commercial allergy treatments is out of the question. Get a jump on learning how to treat your seasonal allergies naturally (these are medically proven remedies) this spring so you're prepared.
Local Honey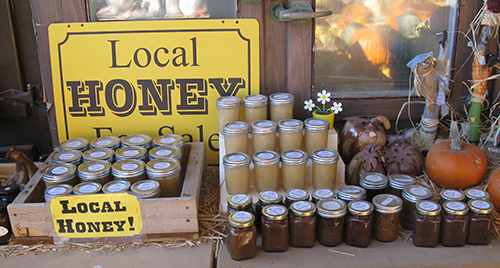 Eat a teaspoon of raw honey from local bees every day. While this remedy isn't one with a bunch of studies to back it up, many people swear by the immune building effects of local honey. The intention is that your immune system will learn to recognize the allergens in the area as not harmful, and this delicious remedy probably won't do much harm.
Vitamin C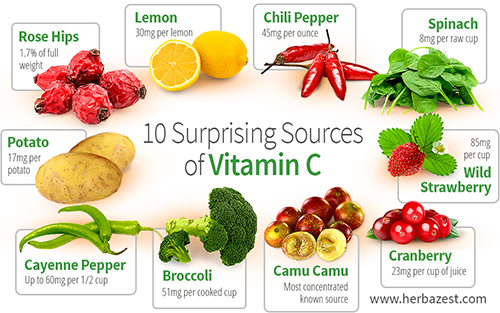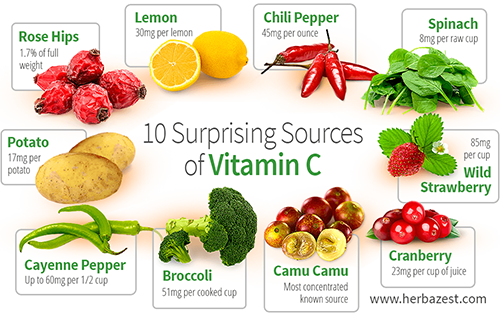 Chances are, you've heard that vitamin C is great for your immune system, and that's definitely true. Vitamin C is thought to be a natural antihistamine, and it may actually damage the structure of the histamines that cause allergy symptoms. People who are very active may benefit even more from a hearty dose of vitamin C and it's available in plant matter everywhere, so this remedy is ideal for natural allergy treatment for preppers and survivalists. It can be found in many fruits and veggies such as berries, broccoli, and citrus fruits.
Related: Organifi – The Ultimate Prepper Juice to Stockpile
Apple Cider Vinegar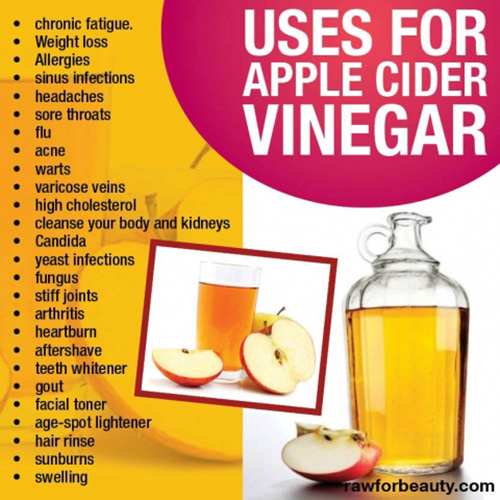 Cure-all that it is, it's no shock to see ACV on this list. Apple cider vinegar containing 'The Mother' may reduce symptoms of seasonal allergies. The living enzymes and other compounds in the vinegar are thought to actually fight off infection and boost immunity. Simply drink a couple teaspoons of raw, unfiltered ACV per day to relieve seasonal allergy symptoms.
Related: Making Raw Apple Cider Vinegar at Home
Butterbur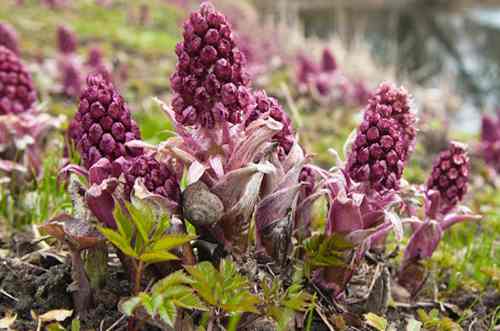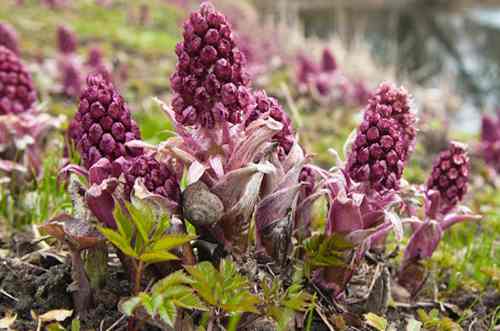 Studies have shown that butterbur, a marsh plant that is named for its historical use in keeping butter fresh, may help suppress immune reactions like those that cause seasonal allergies. While clinical trials have been conducted using butterbur extract in capsule form, creating your own butterbur remedy at home isn't a pipe dream. Make an herbal tea by soaking the plant's roots in room temperature water for half a day, boiling for about five minutes, then straining. Take up to three times per day in order to keep allergy symptoms at bay all day long.
Related: A Medicinal Plant MAP That Should Be in Your Survival Kit
Stinging Nettle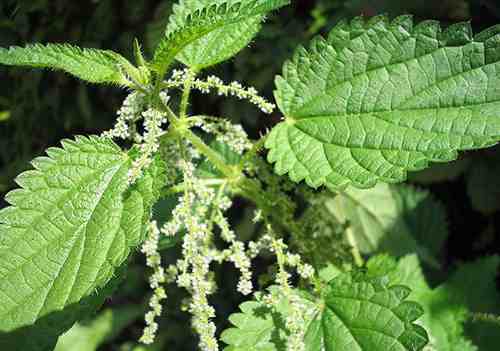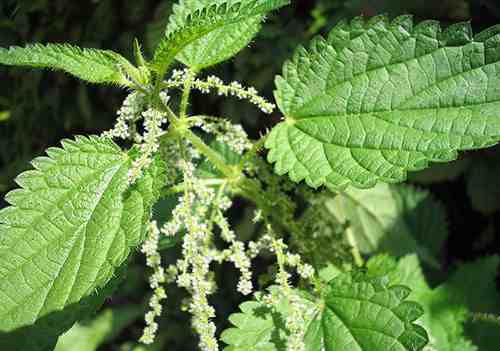 If you've ever had a run-in with this uncomfortably prickly herb, you may be wondering why anyone would ever want to swallow it in any form. However, studies have shown that nettle may help treat allergies by acting as a histamine reducer and an anti-inflammatory. An herbal tea made of the dried leaves and stems of one of the many varieties of nettle can be used twice a day for the relief of seasonal allergy symptoms. Just be careful not to touch the plant with your bare skin! Chemicals on the microscopic hairs on the plant can cause a nasty rash.
Related: How to Cook Spring Nettles
Mint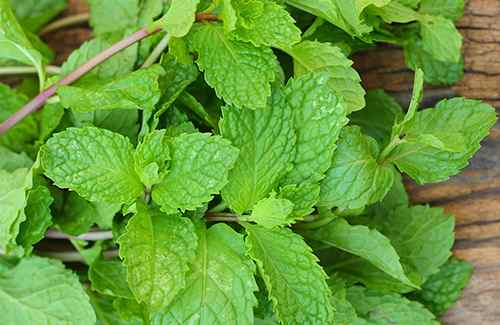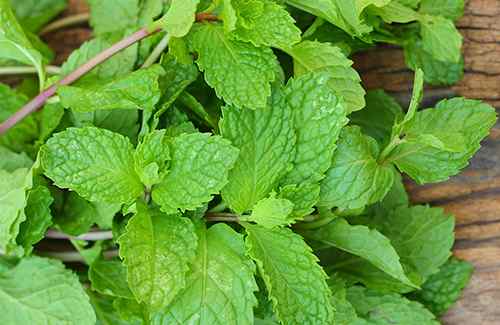 Peppermint is another herb that can be dried and brewed into a tea for the treatment of allergies. Peppermint tea may help soothe the scratchy throat that oftentimes comes along with allergies, and it can help clear up nasal congestion, too. Mint is easy to find and grow, and making tea from it is very simple. Just pour one cup of boiling water over a couple teaspoons of dried peppermint leaves and leaving it to steep for five minutes. Be careful to plant peppermint in an area where it can be contained as it's very prolific and is known for taking over gardens.
Related: 79 Edible Flowers in North America (with Pictures)
Elderflower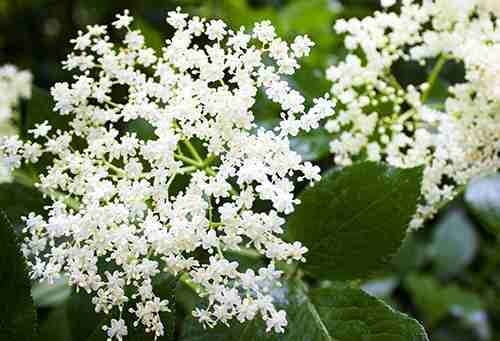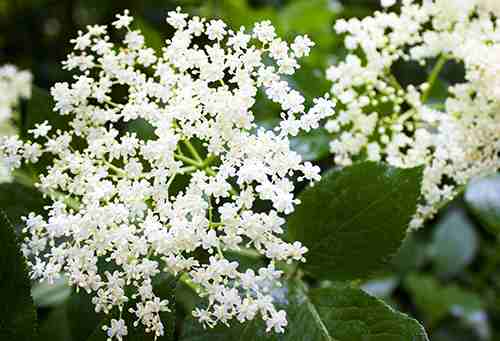 The flowers from the elder berry bush can also be dried and used in herbal teas for immune support. They contain powerful antioxidants and chlorogenic acids which are thought to help reduce allergic reactions. Be careful to avoid the leaves, stems, and roots of this plant, though. They contain dangerous compounds which can build up in the body and cause cyanide toxicity.
Related: Top 27 Medicinal Plants to Learn For Survival
Quercetin-containing Foods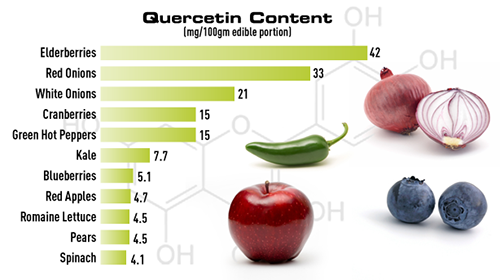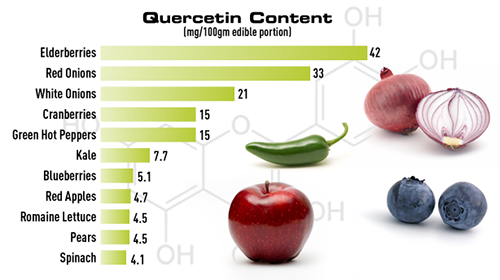 The compound known as quercetin may help treat allergies naturally. It is a type of antioxidant called a flavonoid. Preliminary tests show that the compound helps stop immune cells from releasing the histamines that cause allergic reaction. This special antioxidant can be found in red onions, apples, citrus fruits, parsley, tea leaves, sage, and many types of berries. Eating lots of bright fruits and vegetables will net you plenty of quercetin.
Probiotics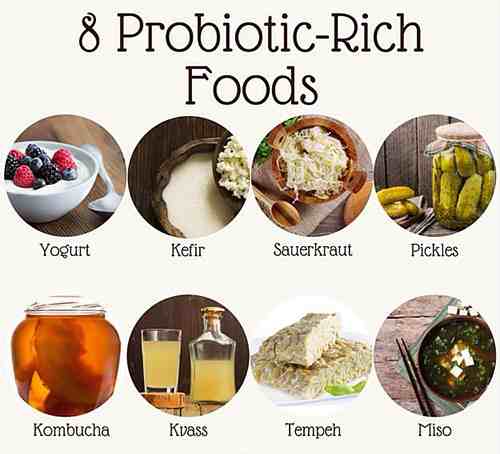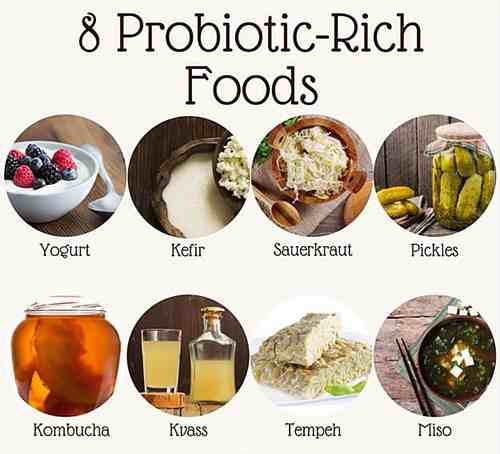 Evidence has shown that what goes on in your digestive tract is incredibly important to your overall health. Probiotics are often used to improve gut health, and studies have shown that the use of probiotics can provide an immune boost, as well. The intention of probiotics is that good bacteria introduced into the system help to crowd out bad bacteria. Probiotic supplements are a booming business these days, but you don't necessarily need a pharmacy to get your hands on these good bacteria. Lacto-fermented foods like sauerkraut and yogurt contain plenty of probiotics. Work on incorporating them into your diet every day to reap the allergy fighting rewards.
Saline Nasal Rinse
Physically rinsing the mold and pollen that cause allergy symptoms out of your nose is another way to treat allergies naturally. You can do this by using either an over the counter nasal spray or a reusable apparatus intended for sinus rinsing. You mix up a saline solution from the provided salt and water, angle your head just right, and pour the rinse up one nostril, through the sinus cavity, and out the other nostril. A word of warning: using clean water in a sinus rinse pot is crucial. Using unclean water can lead to life-threatening infection, so this may not be the most practical remedy in a survival scenario.
Related: 14 Powerful Natural Remedies For A Sinus Infection
Healthy Diet
One of the best ways to improve allergy symptoms, and overall well-being for that matter, is to eat well. A diet rich in brightly colored fruits, vegetables, and plenty of protein and healthy fats will go a long ways towards keeping your body SHTF ready.
You may notice that some of these remedies overlap. Foods that contain high levels of vitamin C may also contain quercetin, for example. Combining several of these remedies may be the most effective way to naturally treat allergies this spring. A combination of these remedies may also provide you with a viable allergy treatment plan when things get real. Try some of them out, see what works for you, and then figure out a way to incorporate your chosen remedy into your preps.
You may also like: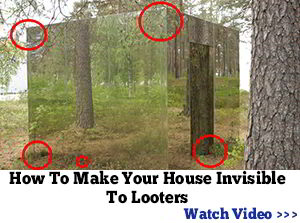 30 Most Popular Herbs for Natural Medicine
The #1 Complete Medical Survival Guide For The Laymen (video)
An Awesome 72 Square-Feet SHTF Medicinal Garden Plan
How to Make the Most Powerful Natural Antibiotic