Author: Rady Ananda, Activist Post
Good for the environment, composting may be the single most important supplement added to your garden soil. Compost is nutrient-rich humus that fuels plant growth, suppresses disease, and revitalizes depleted soils, all while recycling your kitchen scraps. Done right, it can boost your garden productivity, saving you hundreds of dollars in fresh, organic produce costs.
Rather than spend a few hundred dollars on a compost tumbler, below are step-by-step plans for making your own.
"Nice project if you can get 55-gallon barrels for cheap; look for them at local garden supply shops for 'food grade' barrels," comments ReThink Survival. This is contrary to some of the suggestions from the video below, but makes sense, and you can find food grade drums for cheap on eBay.
[ot-video type="youtube" url="http://www.youtube.com/watch?v=DzGaXMVmsUo"]
Step-by-step written instructions are at WikiHow, referenced in the video.
But note, Greg Seaman at Earth Easy points out some pros and cons to bins vs. tumblers:
Compost Bin Pros:
lowest cost for a composter
large volume for a small footprint
drain excess moisture more readily
Compost Bin Cons:
thinner plastic which can become brittle or chipped by tools
not as easy to access finished compost
can attract and harbor burrowing pests such as mice
Compost Tumbler Pros:
sealed, aerated drum speeds composting process
durable, robust construction will last many years
easy to access finished compost by inverting drum over a wheelbarrow
"continuous use" models keep fresh compost materials separate from finishing compost
100% pest proof
Compost Tumbler Cons:
more expensive than compost bins
some models are difficult to spin when 2/3 full
His article is full of details making it worth the read. Also see his Guide to Composting.
Compost Junkie offers detailed plans for a very simple garbage can compost tumbler, and plans for a sturdier version. These are not food grade, obviously, but that may not be as important as some believe.
And, I guess you can't talk about compost without mentioning compost tea. Sami Grover did his homework, providing different methods to try and even reports that the science is out on the benefits of compost tea. Still, people swear by it:
Elaine Ingham over at FineGardening.com has an easy-to-follow recipe for brewing compost tea. Using no more equipment than a bucket, some tubing, an aquarium pump and bubblers, and a strainer, she explains how soaking and bubbling a mix of compost, molasses and water over a 3-day period produces a biologically rich feed that spreads the benefits of a small amount of compost over your whole garden.
Different ingredients serve different plant communities. For example, molasses is good for grasses, while "fish oil or liquid seaweed boosts fungal activity, which is of more benefit to larger shrubs and trees."
And, if you're light on compost material, here are eight places to find whatever you need, from restaurants to coffee houses and on. Just bring your own five-gallon pails, and ask. Most shops are happy to give up their scraps.
You may also like: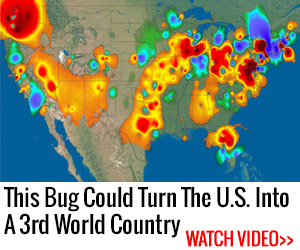 Earthbag Homes: The Ultimate Bullet-Proof Retreat; Cheap and Easy to Build!
A chilling conspiracy will wipe out 281 million Americans in the next 6 month (Video)
The Best Places in America to Be in The Event of a Collapse
Building The Three Bucket Bio-Water-Filter
Top 10 Vehicles for Your EMP Survival