Yeast has long inhabited the planet Earth, a simple organism that is hundreds of millions of years old. It plays a vital role in the creation of alcohol as the fungus turns sugars into the intoxicating brew of choice. Without yeast there would be no beer, wine, vodka, champagne, what have you.
This ancient fungus lives in the world all around us and we need only create an environment that it likes, to take advantage of it. Most people buy yeast in its dried form from the supermarket. This is because it's the fastest method for getting your hands on usable yeast. Its dried and activates in minutes.
While home brewing has become very popular, with the advent of craft breweries, yeast is used mostly for raising bread and baked goods. Pizza crust is another popular use for it. When you have traditionally baked bread, you are tasting the regional flavor of the combined yeast and water of the area. These are all important parts of using it. It adds things.
So how does it make bread rise? Well, as it consumes the sugars and breaks them down the yeast releases gas. Yes. Little bubbles of gas – mostly carbon dioxide – are what make bread and pizza rise. Without those little guys we would all be eating flatbreads morning noon and night.
Potato Method of Harvesting Natural Yeast
Making yeast with a potato is so simple it's ridiculous. There is no reason why you wouldn't have it on hand at all times if you have potatoes. You are merely getting out of the way of a natural process.
#1. Wash your potato off and slice it in half. You can peel it if you want but you can scoop the meat from the potatoes away from the skin pretty easily when its finished cooking.
#2. Place your potato into a small saucepot and cover it with water. Then bring that water to a boil.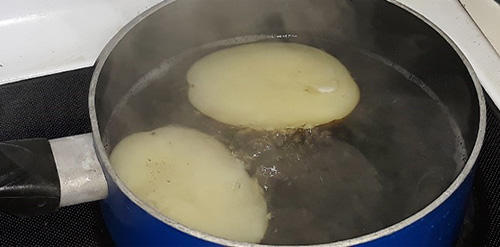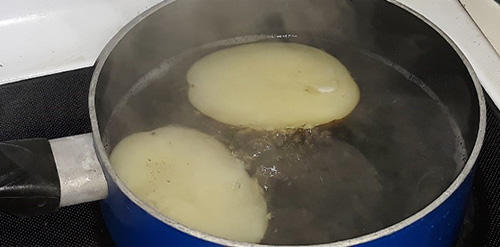 #3. Cook the potato until a fork is inserted in the center and can be pulled out without resistance. The easier to mash the better.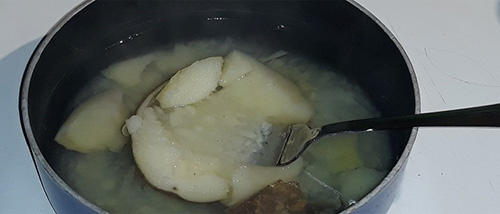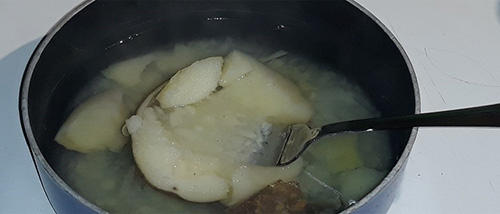 #4. Pull the water from the heat and remove the potato. Keep the water. Its now full of starch that yeast love to eat.
#5. Let the potato cool a bit and then mash it well with a fork.
#6. Add the potato to a 1 quart mason jar. Then fill it up with the potato cooking water.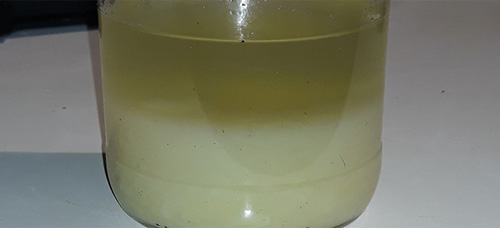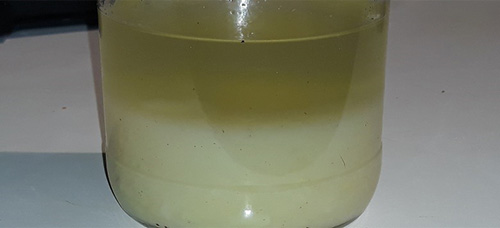 #7. Add a ¼ cup of sugar and a tsp of salt to the mix in the jar.
#8. Cover with cheesecloth and place it in a dark warm place so the yeast can get started blooming.
#9. After about 2 days you are going to see the yeast bubbling into the jar ad then you will know it is in there and its ready.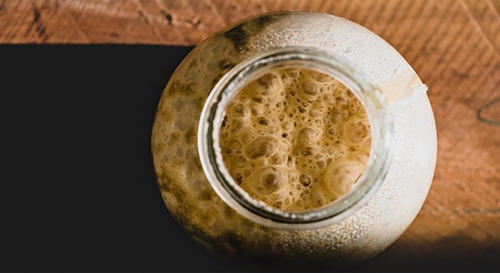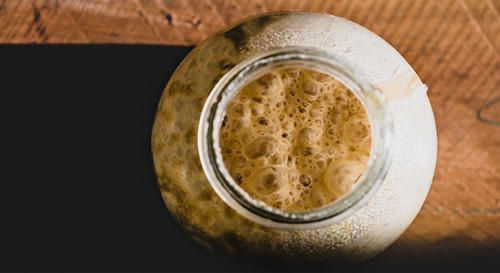 Creating a Biga or a Sponge
If you want to get the most out of your homemade yeast and bake the best bread possible you are going to use it create what is called a biga or a sponge. This is when you take a portion of your flour and yeast from a bread recipe and allow it to mingle for a day or so before making the bread. You mix up a batter consistency of these two ingredients, cover it,  and keep this mix in a cool dark place.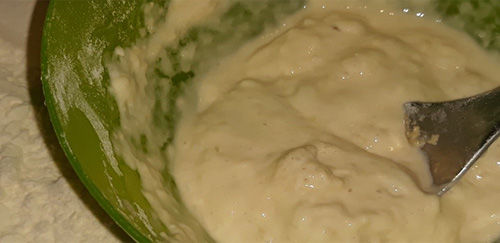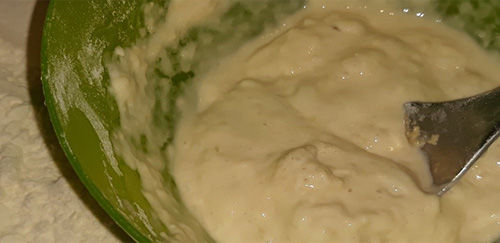 If your recipe calls for 4 cups of flour and tbsp of yeast you will want to mix about 2 cups of flour 1 tbsp of yeast and enough water to make a thick batter consistency. This will ferment and create a depth in flavor that you wont get otherwise.
You can also use a portion of your biga and sustain the rest by feeding the active yeast each day. Your sponge is literally a living, breathing entity that can be fed flour and sugar each day. It will gobble this up and all it will require is that you add these ingredients and maybe some warm water from time to time.
All of this sustainable leaving and flavor from a single potato.
Related: How To Can Potatoes for Long Term Preservation
Using the Yeast
A lot of articles tell you how to make yeast from various items but never really go into detail on how to use it. If you want to turn yours into a one time use just substitute 1 tablespoon of your fresh yeast for 2 tablespoons of a packaged one. Use the amount of water that the recipe calls for and don't deviate from that. The rest of it from your jar will eventually die and you can start over.
This yeast can be used just like store bought one in any application. However, the best method for sustaining your yeast is to use the sponge method and keep that thing alive as long as you can. If you get proficient at this then you will have it on demand all the time and never need to buy the packets.
What Else Can Make Yeast
There are other things that you can use to make yeast. You have to remember that it is everywhere and all you have to do is create an environment that this little fungus loves.
Fruit
Crushed fruit that is covered and left out for a couple days will begin to bubble. In this situation you have yeast that is eating the sugars in the fruit.
Sourdough starter
Traditional San Francisco sourdough actually gets its unique flavor from lactobacillli that produce lactic acid during the fermentation process, but there's yeast in there too. To make a sourdough starter just mix flour and water into a stiff dough, and leave it exposed to the air for a few days until it starts to turn gray. Keep feeding it with flour and water every couple of days. When you want to make bread, mix the dough then add in a quarter as much starter as you have dough.
Potato Boiling Water
I have read articles about people using the water that potatoes were boiled in to make yeast. So, instead of using our mashed potato you would eat that potato or feed those potatoes to your family and keep the water. Store that water in a mason jar with the same salt and sugar combo. The claim is that this will go to work just the same.
We have been harvesting yeast from the air much longer than we have been buying it in packets from the supermarket. It can be used in baking breads and things, but it is also a great way to produce your own alcohol. This is a great skill that uses naturally occurring yeast. Alcohol is one of the most powerful preps for cleaning wounds or bartering.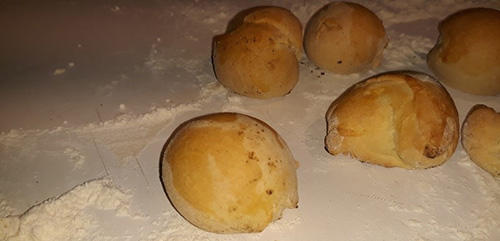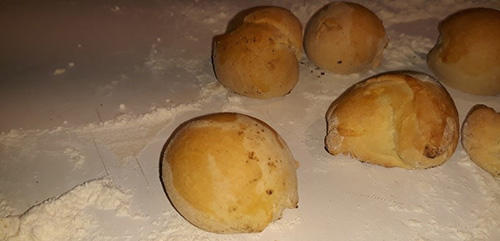 For daily use, however, you will use it to make bread. Making quality dough is a skill that preppers don't spend enough time on. When you start to understand making dough you can apply that to a number of things. It's a no brainer for preppers to store things like grains and whole red wheat. Why is it not as much a priority to master the creation of doughs with that wheat?
Pluck some yeast from the air and start playing around with breadmaking. It's a legitimate prepping skill that deserves your time. You might fall in love with it, so be careful.
You may also like:
The Most Nutritious Tree In Nature Grows In Your Own Backyard (Video)
Preserving Potatoes Year Round – A Solid Choice for Preppers
How to Make Homemade Bread in a Can